So you just discovered us, and you love what we're about, but you don't know where to start… We get it. We have thousands of colors, so how do you decide which of those are right for you? You could randomly go rogue and hope for the best, but we recommend this very systematic approach to help you save money while looking fresh. Don't feel pressured to start at SKIN, start where you feel most comfortable!
SKIN
If you want to start with the foundation of makeup… foundation, we'll help you find your perfect match. Finding the perfect match for your skin needs and exact color can be hard, but we've created SKIN TWIN to help you walk through finding your best look (no line, no breakouts). As a bonus you can also mix your own concealer with the kit using the same process.
Our foundation comes as a loose vegan mineral with no nasty fillers which means it's great for your skin and/or an amazing moisturizing beauty cream that hydrates using the power of nature. Both use the same formula you will find using skin twin. If you have REALLY dry skin we recommend using our primer Morning Dew Drops instead of the beauty cream, which is more matte and for semi-dry to combination.
If this process sounds a bit too involved for you, you could skip down to the eyeshadow drape section which can help narrow down foundation choices for you. Strength is the specific zone you'll want to do to narrow foundation options. Already know your strength? Get the more targeted Skin Twin kit. Here are the different options. The most cool Strength 45 drape, peachy tones Strength 21 drape kit, warmer peach of Strength 412 drape kit, and the most warm Strength 417 drape kit. 
FIND YOUR SKIN TWIN USING ENTIRE KIT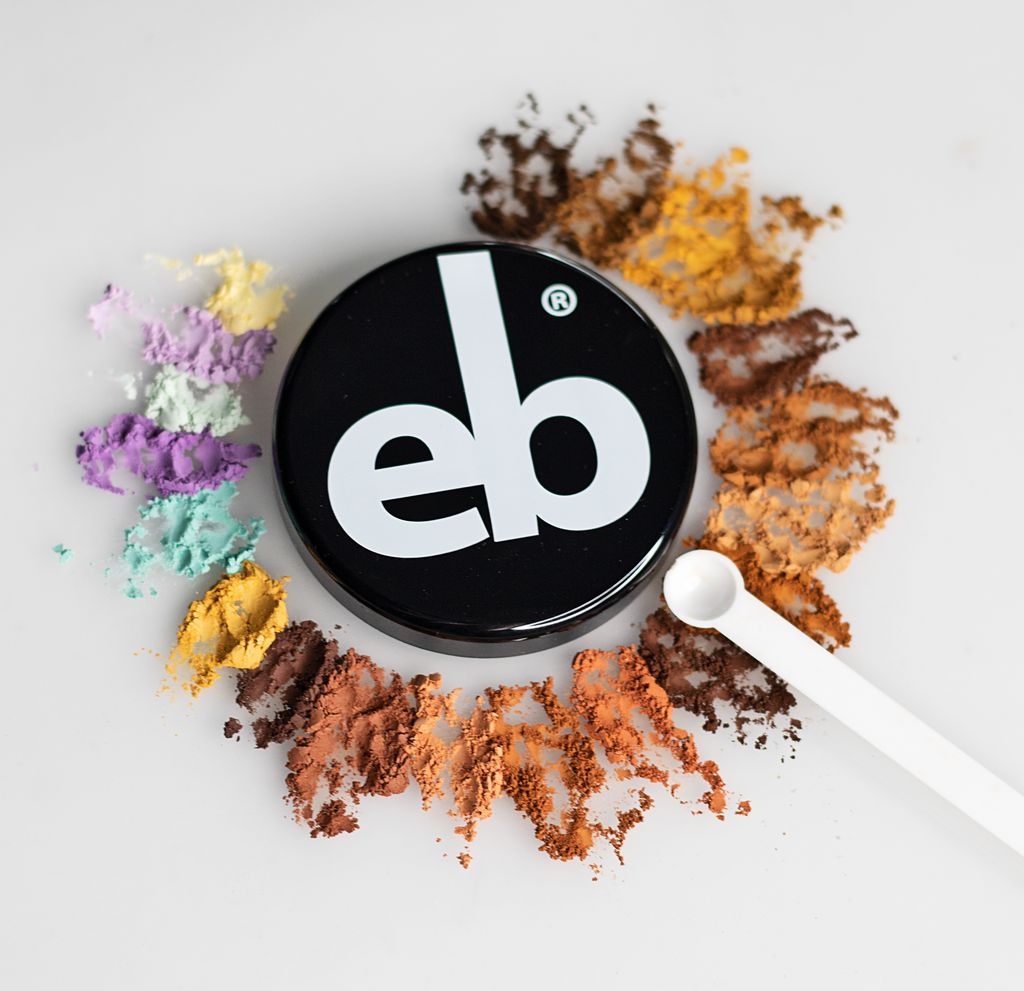 LIPS
If you are like us and LOVE lipstick or lipgloss but have had trouble in the past with finding the perfect shades for you we have this great color game for you. We use our lip drape to find your best color zone in reds and red-purples. The test colors may not be the colors you would necessarily wear every day, but we use them so that we can find the zone of colors that suits you best. When you find your best color family (blue, red, yellow, or orange undertone) you have a great way to decipher your best lip colors. The lip drape also finds your best value zone. Doing this test helps us choose the perfect color for you every time. No wasted money or product!
CHEEKS
Get Cheeky is a wonderful way to find the perfect blush for you. At elea blake, we believe that less is more. We typically recommend a cool blush and a warm blush. Get cheeky is separated into tester packs that represent that belief. To find your best warm blush we recommend the Power & Strength Pack  for your cool blushes Ambition & Creativity Pack
Don't be afraid to blend them after your initial swatching. Get cheeky is highly recommended, even if you have already done the Lip Drape because our cheeks and our lips are often different. Unless your lips are the exact same color of your cheeks naturally, you'll benefit from the different set up that is cheek specific. 
If you have already done the eyeshadow drapes, you can always order your bests in those zones in small size to test them out, but this game is fun to play and a lot of people end up doing it with a friend. 
EYES
Sick of seeing gorgeous colors online or in a store, only to buy them and realize they just don't work for you? That's why we want to help you cultivate your personal color palette and discover every color space that enhances YOU. Do you have a favorite color, but can't seem to find the right hue for your eyes? Our Eye Drapes offer you the ability to test all 10 color zones at different value ranges, so that you can find the best one for you. These colors are specifically chosen for your eyes and unlock all the potential for expansion that you didn't even think possible. You can also order shopping swatches for clothing, interiors, etc based on these results. An amazing value that is also a lot of fun. 
HMMM I'VE DONE THIS
If you've already done all these steps, try searching with those ebhues codes. 
Why not explore our new products?
THE AFTER BEFORE
We want to let you know that we offer shopping tools in all your favorite colors. Say that Never Pay Retail is your favorite lip color ever, you can buy a swatch that is the same code as the lip. These hand-painted canvas swatches are the ultimate tools for shopping color confidently. We recommend using them for anything ranging from clothing, jewelry, to interior paint and even furniture. Whether you are looking for that perfect comforter and sheet set that really complements you or a t-shirt that makes your eyes glow, we've got the tools to make your life easy and beautiful. So wear the colors that look amazing on your face, on your body too! Enjoy the way that nerdy color systems can change your life. Learn more about ebhues here.
QUESTIONS
Email us at [email protected]
Call us 423.266.6222
send us a message on Facebook ;)