Posted on
By Darin Wright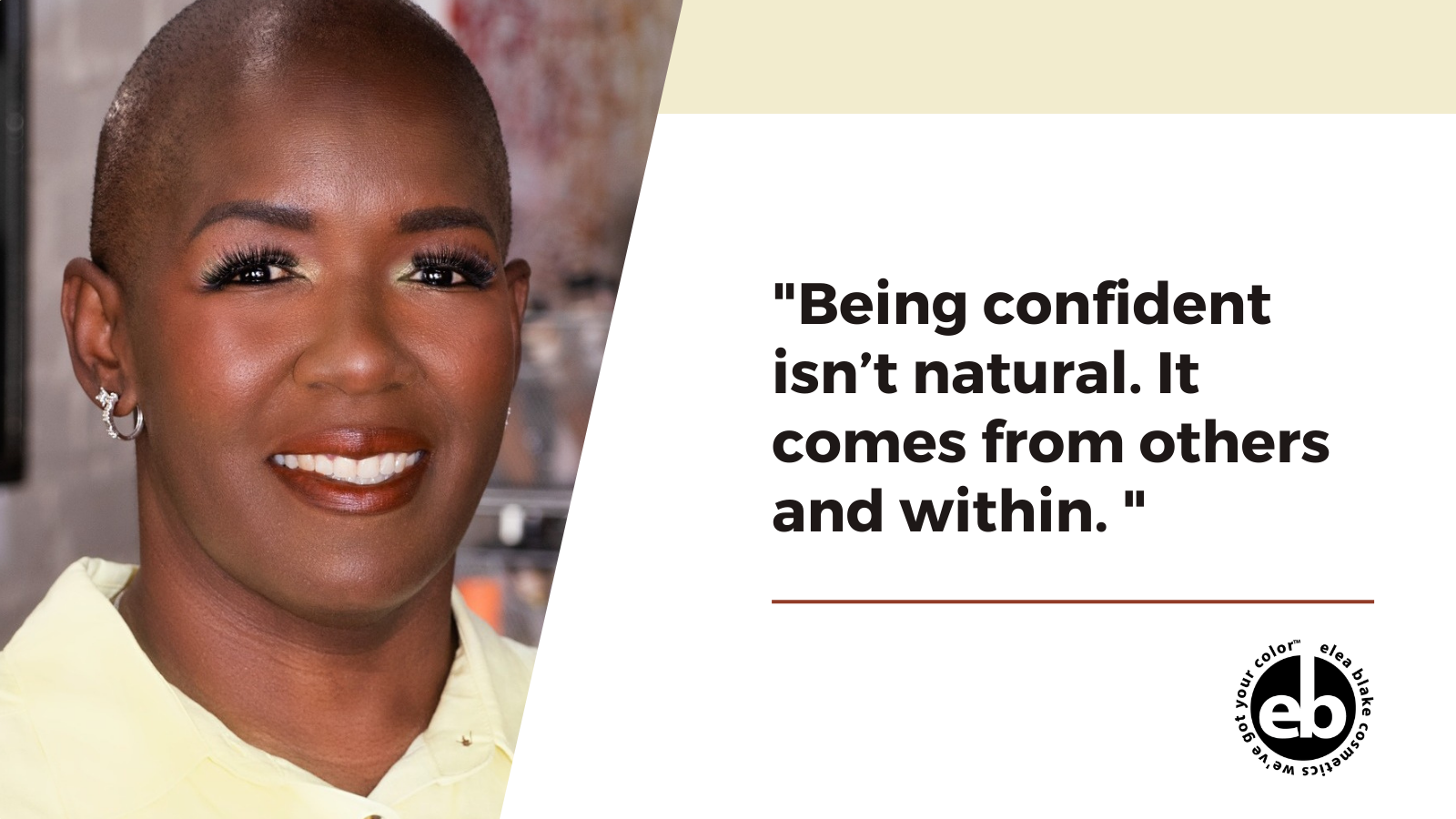 Confidence is so important in every aspect of life. For over 36 years I've worked as a makeup artist, for 18 years I've been an image consultant, and for 39 years I've created and owned my own business. In this time, I've seen the difference that I have on people's confidence for themselves and those around them. I've also felt it on a personal level. 
Being confident isn't natural. It comes from others and within. Some of us are lucky to be nourished when we are younger so that we have confidence. Others not so much. Regardless, confidence has to be constantly maintained. Confidence will always change how others react to you but starts with how you think of yourself. It makes all the difference when it comes to dealing with uncertainty and failure. False confidence or false bravado that is based in an inauthentic representation of who you are is unsustainable. It doesn't promote the healing part of the equation. People like this are more likely to feel stagnation in their personal life and career. Why does this matter and what does it have to do with what we do?
I teach people how to be themselves authentically, and my tool for this is color. Color sounds very artsy, but there's a reason companies, governments, and marketers spend billions researching the effect color has. Color has immediate effects. It is often the first thing we notice on an instinctual level. When people think of color and how to harness it they are often overwhelmed. How do you even know where to begin and why is it that you feel so uncomfortable in certain colors? That's where we come in. I love to start with orange because orange is the color of you and me. We are all orange and in our color system ebhues, orange symbolizes strength. We think being true to yourself is the most important component of true strength. This is a trait people can admire about others. So while orange combines power and energy, it is also your most natural attribute (your strength).
Because everyone's skin is orange and the color is so prevalent in our world, we're going to give an insight into what we do using our color system ebhues. ebhues not only finds your very best undertone in every color group, but it also creates a vocabulary to talk about the scientific and emotional/artistic aspects of color. When we drape someone it is important that they have no makeup on and are surrounded by true neutral colors. We are only looking at how a color reacts to the SKIN. Orange ranges from more yellow to more red. We are looking for harmony between their face and the color. The color shouldn't take away focus from a person's face and should also give a nice lift or glow. If you want to know how to find your best orange check out this color game you can order (or come visit us)!
Now that you know your best undertone in orange how can you use this information? 
Whether it is clothes, interiors like your home or office space, your hair, your vehicle, your makeup, nails, even your brand there are so many opportunities to reinforce feelings of belonging, comfort, and feeling amazing by looking amazing. When you feel good you look good and you are more confident. When you are more confident you don't agree to things out of fear that aren't the best fit for you personally (or professionally) because you know what you want and that you can accomplish your goals… even if you are experiencing a moment of failure. It helps frame failure in a way that looks for opportunity and lessons from the moment you just went through. 
Change is crucial to building confidence. It is also a time when you are the least confident because you are doing something new. Confidence comes when that change has positive differences. Say you start wearing your best orange and people start saying how amazing you look or asking you what's different. Now you feel a little better about that change. While you may personally look in the mirror and feel good about your change, as social creatures, we rely on how others perceive us in order to build our confidence. When you feel less uncertain through positive reinforcement you want to incorporate this new color into your life with all its tints and shades. The confidence in this color choice is amazing! Now you're done! Just kidding, now its time to move on to other pursuits and changes. Maybe different colors to embrace different aspects of your personality. Like we said, confidence is ever evolving, and requires consistent attention.
We help you worry less about looking amazing so you can spend that time of uncertainty thinking or doing something else. Having confidence in color and how you present yourself to the world allows you to focus on the things that matter most to you. Our appearance is just one component in who we are.
What's something you've done that inspired confidence? Send us a message or come in to chat with us about it while you get one on one attention. We'll fit you up with skincare makeup in your perfect undertones while discussing your life goals... What could be more amazing than that?