I hear it all the time, "I'm too old to wear powder foundation." Girlfriend! Your choice in foundation has nothing to do with age, but everything to do with skin type. So for today, we are going to focus on foundation for dry, sensitive, and mature skin types. 
Give it to me straight ... 
Thinking you should not wear a powder foundation because it dries out your skin is not all wrong, however powder is not a "one size fits all" product. Pressed powder foundations or loose setting powder that have talc ARE horrible for dry, sensitive, and mature skin. Talc, apart from possibly harboring nasty asbestos, is also very drying. Other ingredients found in non-mineral powder foundations such as silicone, wax, certain oils, and dyes serve to keep the formula in a solid form, but are known to cause irritation for those with sensitive skin. These products offer a matte finish and can enhance the appearance of fine lines, wrinkles, breakouts, and pores. Yuck! Don't fret though, you don't have to give up the ease of a powder foundation! This is where our solution comes in. 
Tell me something good ...
Mineral makeup in loose powder form is actually nourishing for dry skin, and causes a dewy, lightly reflective finish. This gives you a hydrated and youthful glow! Mineral makeup is all-natural, free of potentially irritating chemicals, synthetics, fragrances, preservatives, parabens, gluten, oils, and waxes. Mineral makeup promotes healthy skin and won't clog pores. It's even a natural source of sun protection! 
What about all that buffing business?
Minerals are stones that are milled and blended into a cosmetic, yet not all are created equal. Some brands tell you to apply their product by buffing it onto the skin. This in essence "polishes" the stone. However, if the crystals are not ground/milled finely enough, they will cause topical abrasion to the skin during makeup application. This can be very irritating to the skin. elea blake minerals are so finely milled, excess buffing is not required to get the desired appearance. All our products are as gentle as possible. 
Are there a lot of steps?
The best way to apply our minerals is to first select the primer best suited for you skin type. A primer helps prepare the skin for a lasting application. It also acts as a barrier for your skin to lock in moisture and provides a smoother skin texture. We make two primers in the studio: DewLuxe, which is a lighter formula, and Morning Dew Drops, which is more hydrating. Both are handmade and are treatment-based products to nourish the skin.
Morning Dew Drops primer is the best primer for all skins, but especially mature skins. Its lighter counterpart, DewLuxe, is a similar formula, just less rich for less thirsty skin...
Here are a few benefits...
All natural, part treatment/part primer
Lets you skip your morning moisturizer
Works with your skin's natural sebum so that it doesn't make you oily or cause breakouts
Reduces fine lines & wrinkles through its antioxidant index
Prevents water loss from skin, forms a protective barrier over the skin.
Reduces inflammation and soothes blotchy red skin. Perfect for eczema or skin irritation.
Helps break down blackheads
Resists sweat and water
Contains a natural antibacterial, great for people who have breakouts
All ingredients create a short and long-term youth enhancing treatment with much less chance of skin purging than many other primers and/or treatments.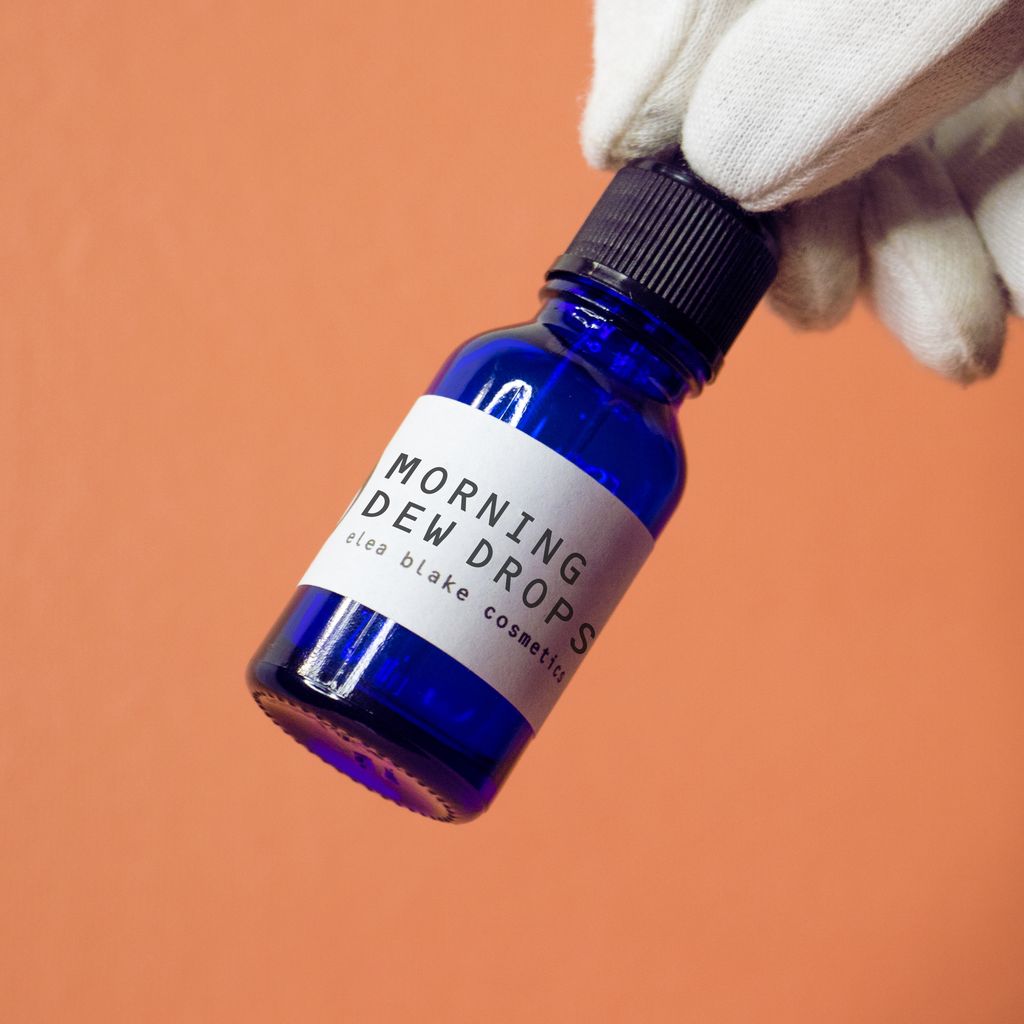 After you have applied a pea size amount of primer all over your face, simply tap the foundation onto your skin, painting on the minerals with On Point foundation brush for a lighter application or Steady Eddie for a full coverage look, and blending them onto your skin. That's it! 3 steps for a flawless, healthy complexion that will last throughout your busy day! 
Already have a custom foundation with us? What are you waiting for get it now! Don't have one yet? No problem! Either use our filter system to find your best match or mix your own with Skin Twin! It's fast, easy, fun, and best of all you can get your very own formula for all your unique needs!