Brassy. Bronze-y. Subtle. Yellow or Rose … Not all golds are for everyone, because like with every color, the undertone is important.
Not all that glitters is gold, while gold can be defined very narrowly we are going to be generous with our description of it. Pictured below is the spectrum of gold available to you. We are going to show you how to find your best gold and how to use that for killer looks. Keep in mind that some people are able to play with a wider range of gold than others.
PRO TIP: Click on the photo to go to the product, and then check out related products OR the ebhues clickable code at the bottom for a whole lewk. You may also be able to combine ANY of the below colors together and we totally support that. 
THE RANGE FROM COOLEST TO WARMEST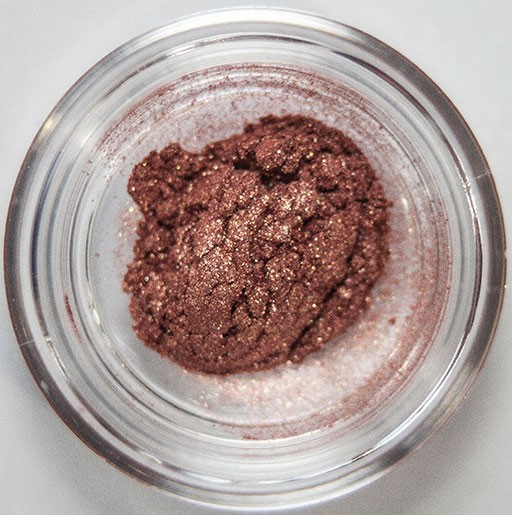 At the risk of starting with the least exciting gold for some of you (but not for me) VOILA! Rose Gold. Whether you have a lovely engagement or wedding ring in the color, or you sport anything and everything you can get in him, he is an amazing compromise between the sometimes garish aspect of yellow gold for some people with that lovely golden glow. Use all over. For people who wear POWER 28 colors in ebhues.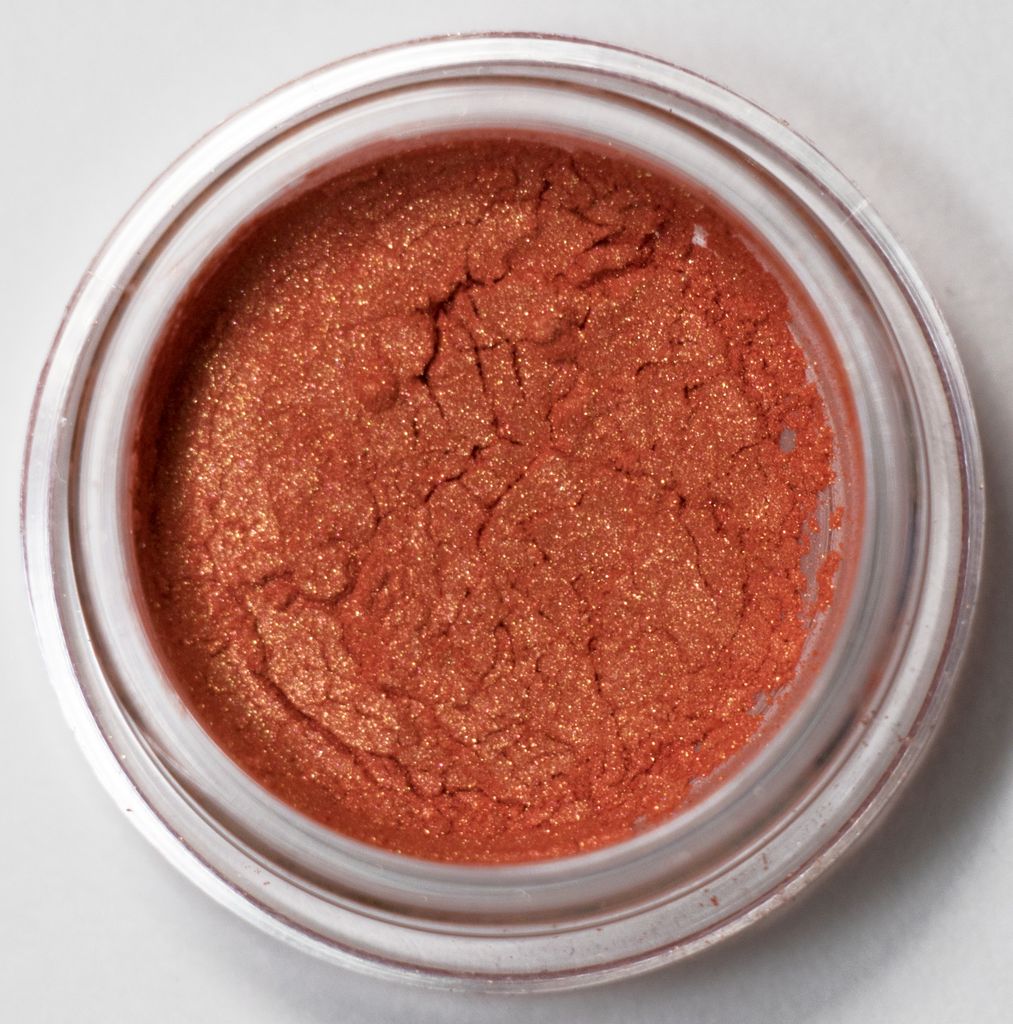 This lovely eyeshadow is a semi-matte orange with a shimmer that has such a beautiful depth to it and is lovely on the eyelid area, bone, and also as an eye pop.
"WAIT Elea... not to be mean but that isn't really a gold."
Listen, I know. It isn't technically a gold, but gold is a narrow range, and some of us fall outside of that spectrum. Just because you may not have a technical gold in your spectrum, doesn't mean that you shouldn't be able to glam up this fall/winter in style. So if you can wear a STRENGTH 42 or STRENGTH 45 this is going to be your gold. Jump down to the ENERGY colors though and make sure you don't have one of those. Regardless, this 'gold' is stunning, and I personally LURVE him.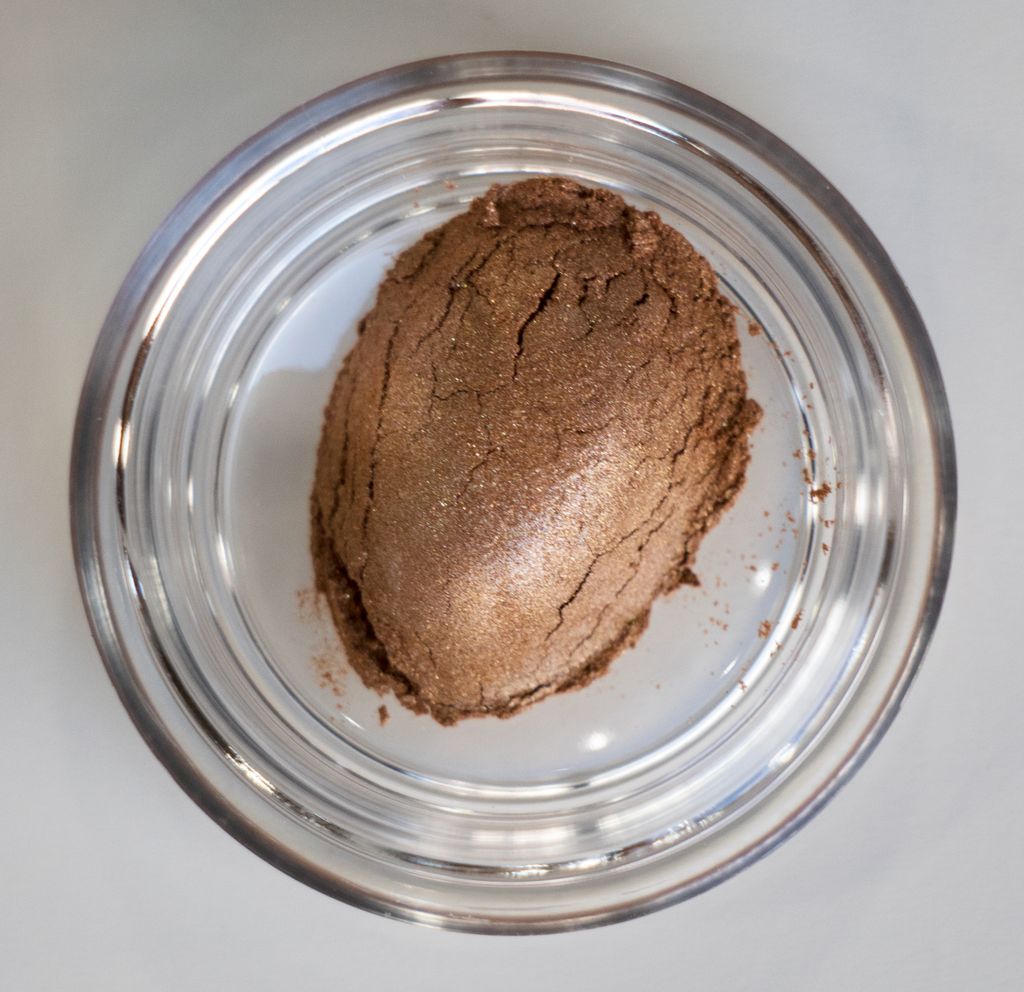 This is a slightly warmer gold that is still in that STRENGTH 45 zone. He is more muted, so if you are less a loud and proud golden gal, then this shade will give you that subtle bronzey look that is AHMAZING in Fall and sultry in winter.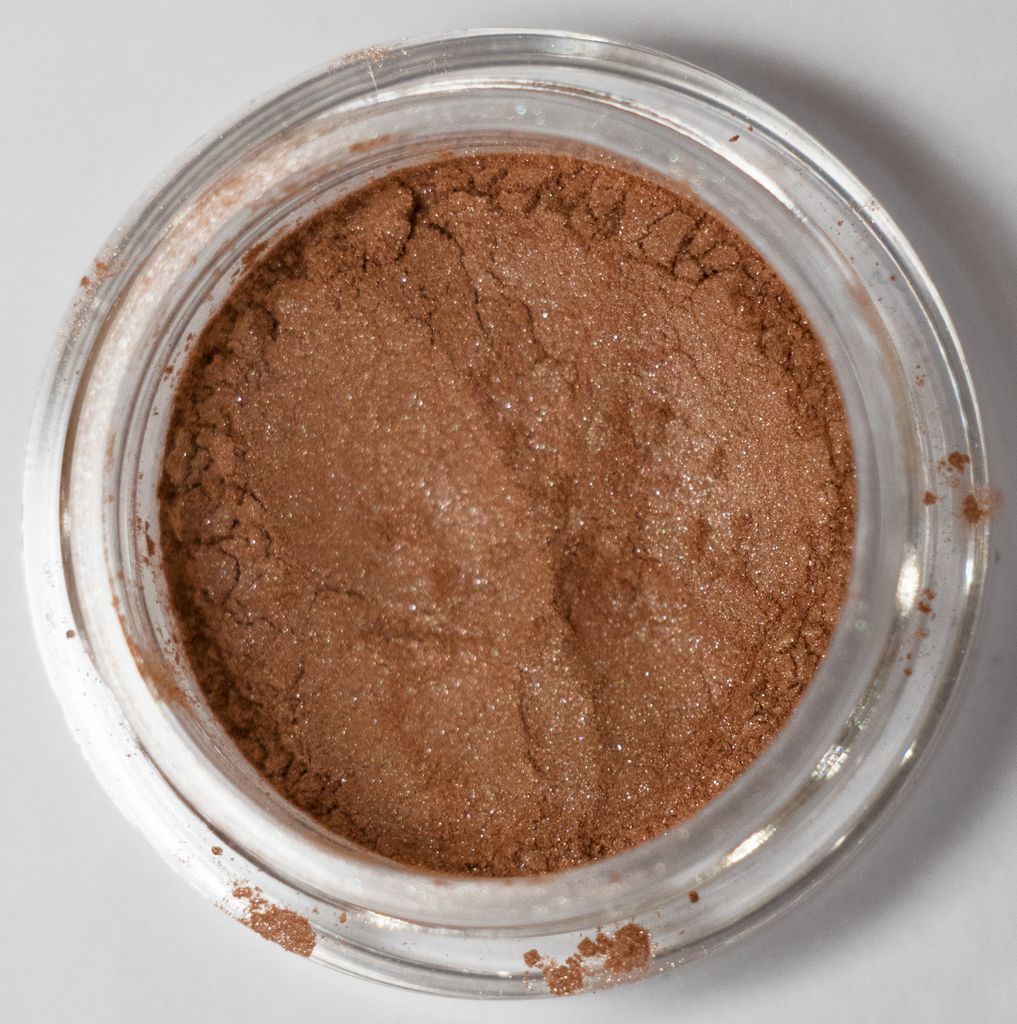 Agreeable is a lovely warmer gold. This guy has less red and more yellow in him. If you have a STRENGTH 21 foundation, this is your baby. He is molten and hot with a subtle quality that the more quiet types might like. Use with the color Obliging from the eclipse collection for more glam. If gold looks too yellow and sickly on you, this is a LOVELY alternative.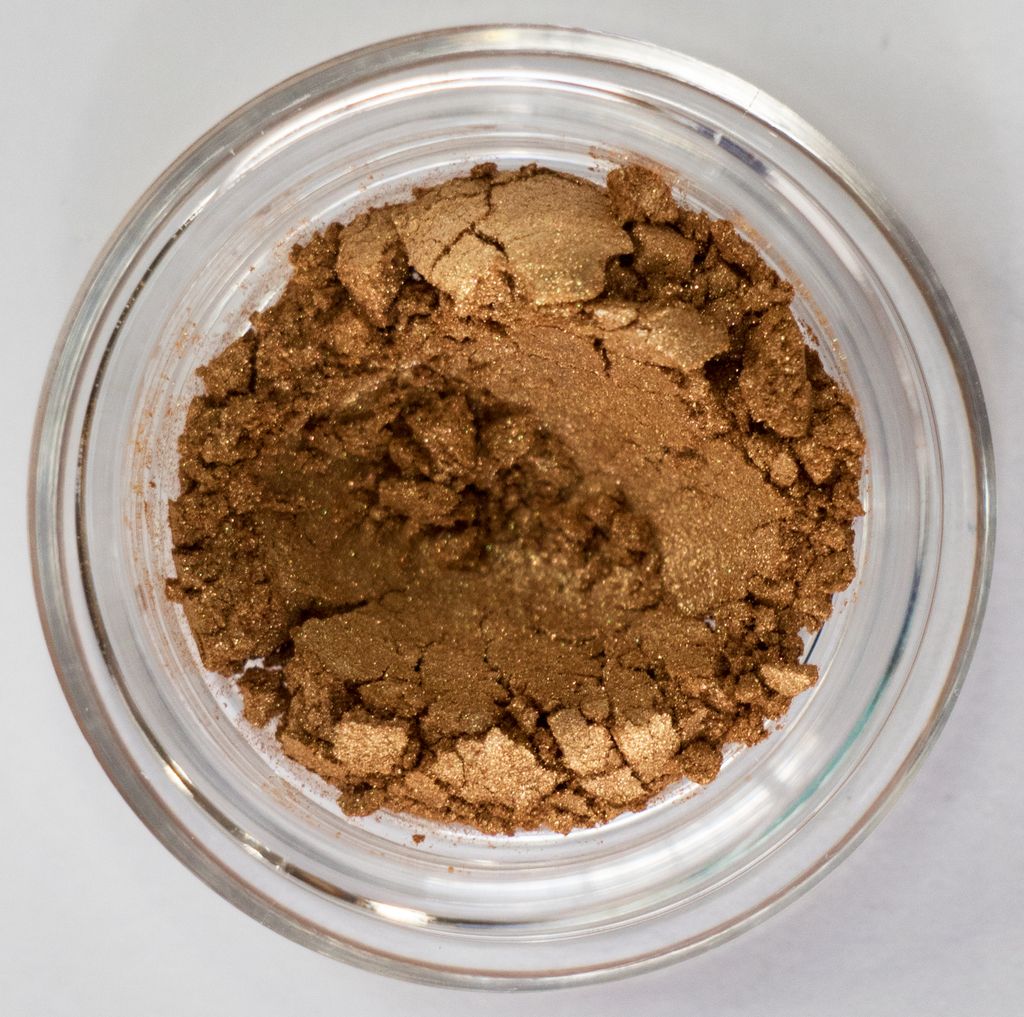 Hey hey! Looking a little more typical of gold yes? Outrageous is one of the many STRENGTH 412 colors that pull together that golden glow. Look like a million dollars in this lovely pigmented color. He can be kind of big, so if you are looking for something more subtle maybe try Me Me Me but also... why not have a little fun in the golden sun?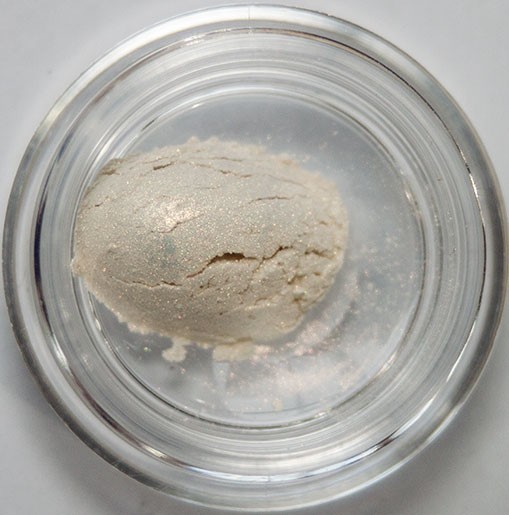 If you are a STRENGTH 417 golds can be both tricky and very attainable. If you happen to have the foundation color Corny, you are most likely already gold! So go ahead and splash this sheer but shimmery eyeshadow on those eyes. I like to use him as a highlighter since my skin is an S417. If you want something really bold and fun we can actually mix you up a custom gold color that looks like the lip gloss Haute Couture (pictured below)...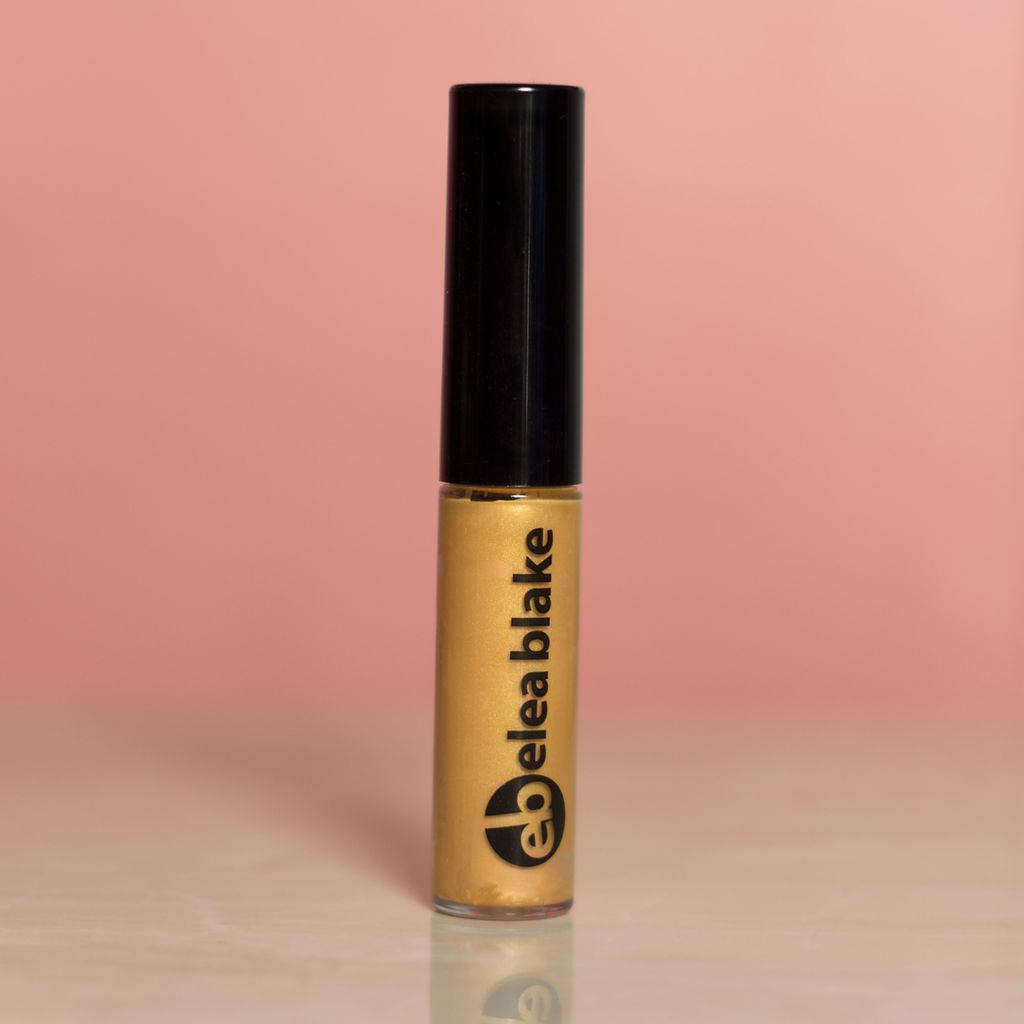 Um... "okay why don't you just have this product already?" Good question! It's because in the scheme of our makeup colors, the skin tone zones S417 and S45 are really new to us. We are still developing colors in these schemes. Please forgive our slow starter perfectionism. But we can make anything here. No fail. Order a custom splashy gold with "Elea's Gold" in notes.  
NOW WE GO TO YELLOW GOLD
COOLEST TO WARMEST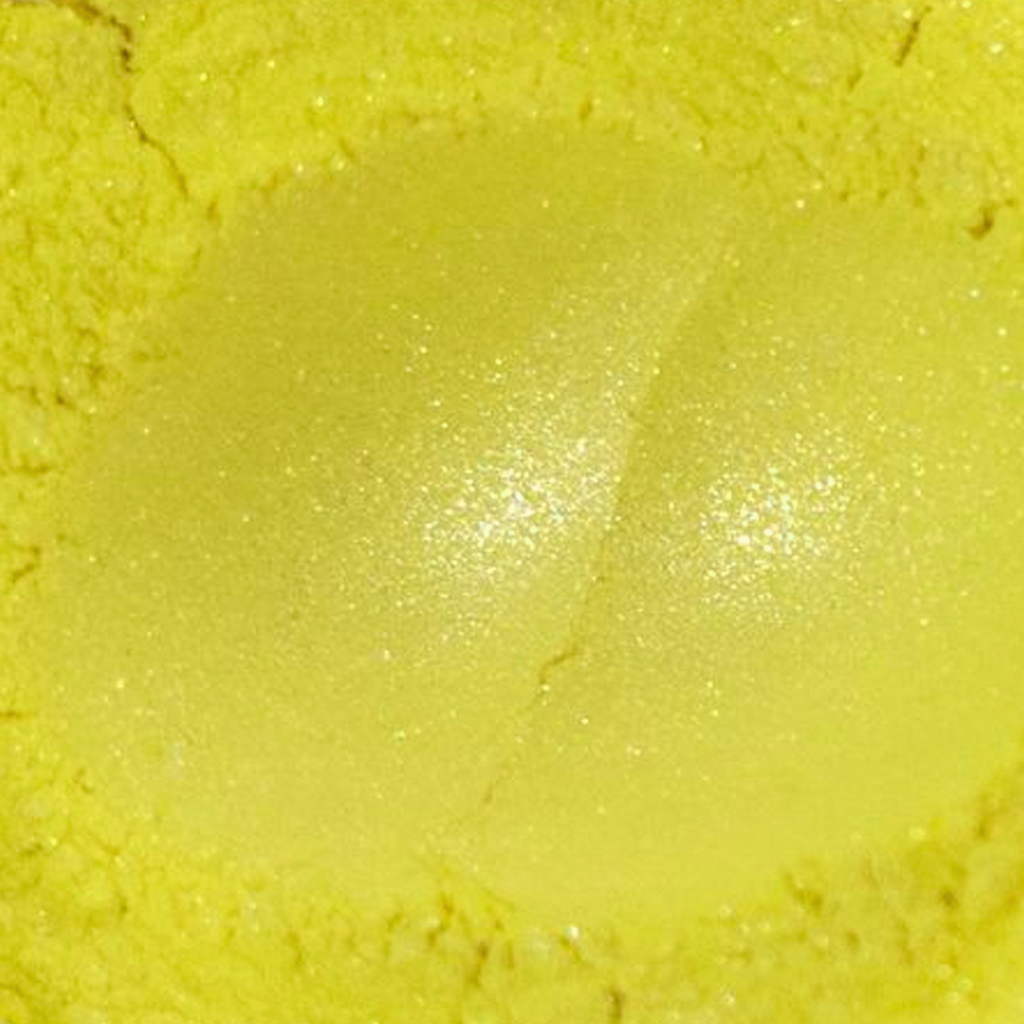 This guy's deceptive. He looks scary, but as his name suggests, Cooperative is a gorgeous and subtle shimmery eye color. Perfect as a pop in the middle of the lid or corner, we promise he plays nice with everyone who can rock ENERGY 21 as a zone.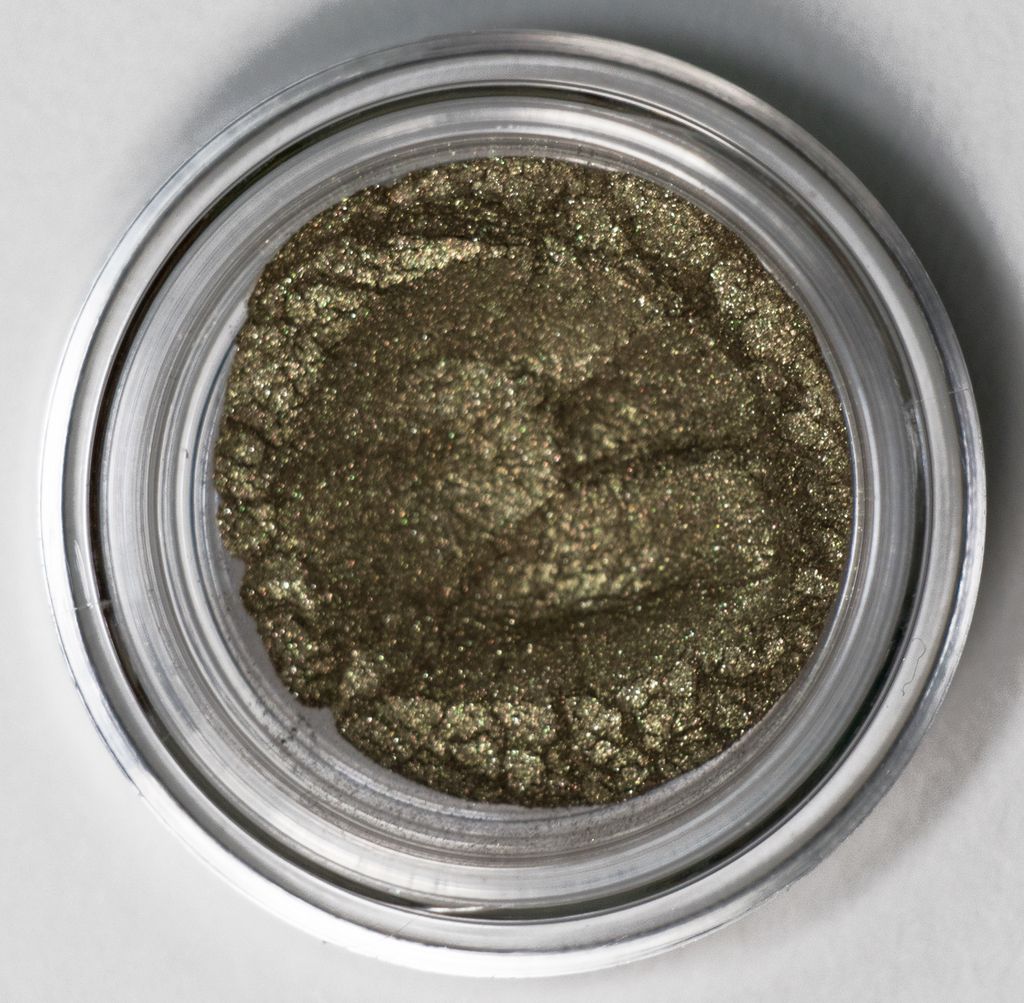 If you have heard of Glam Girl, it wouldn't be surprising. He is one of our most favorite energy colors (shhh don't tell the others). Glam girl is surprisingly subtle but beautifully shimmery. His green/gold glow is so sultry and stunning that he makes our hearts flutter. A PERFECT gold for ENERGY 23 folks.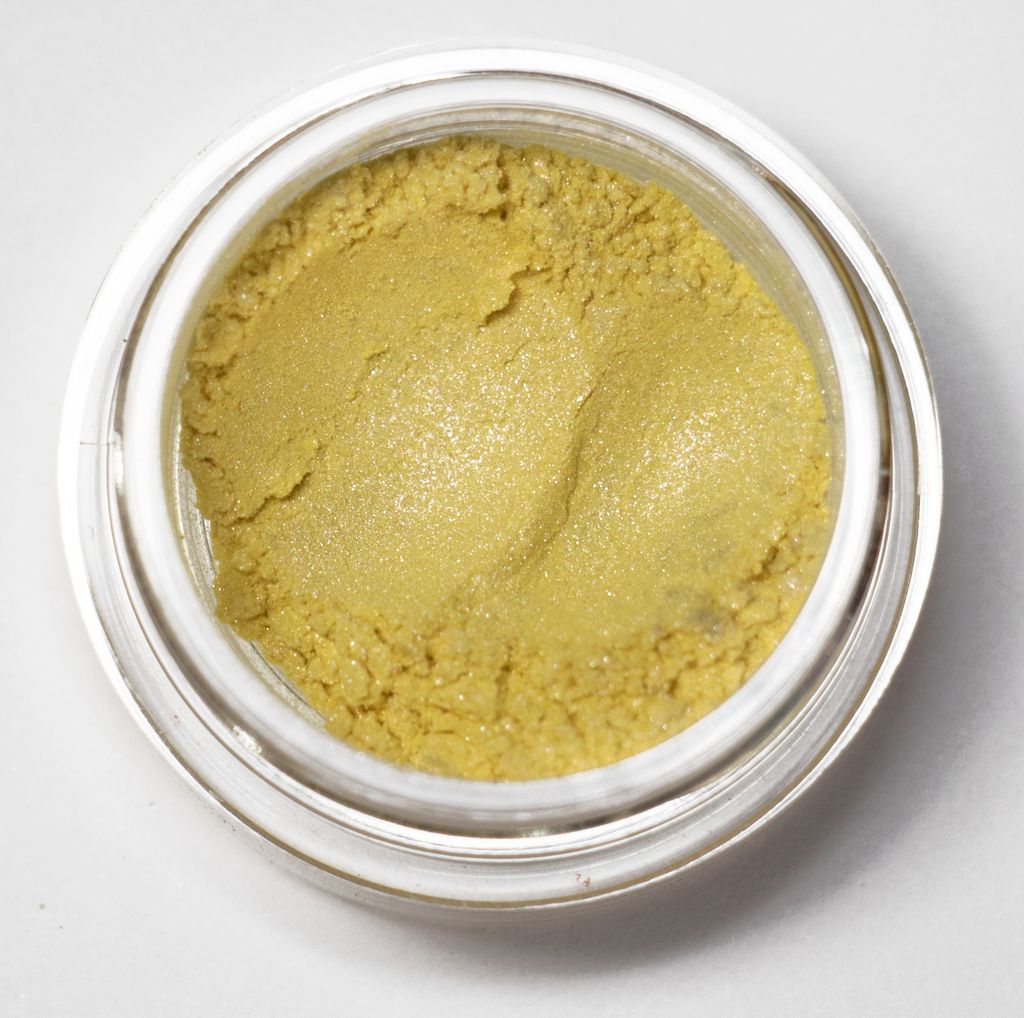 Psych is also an ENERGY 23 color but more that typical yellow toned. I actually think him AND Glam Girl are super amazing together. He appears yellow but he actually applies soft corally pink. Amazing as all over or on top of even a BROWN! Use as an eye pop, overlay or highlight.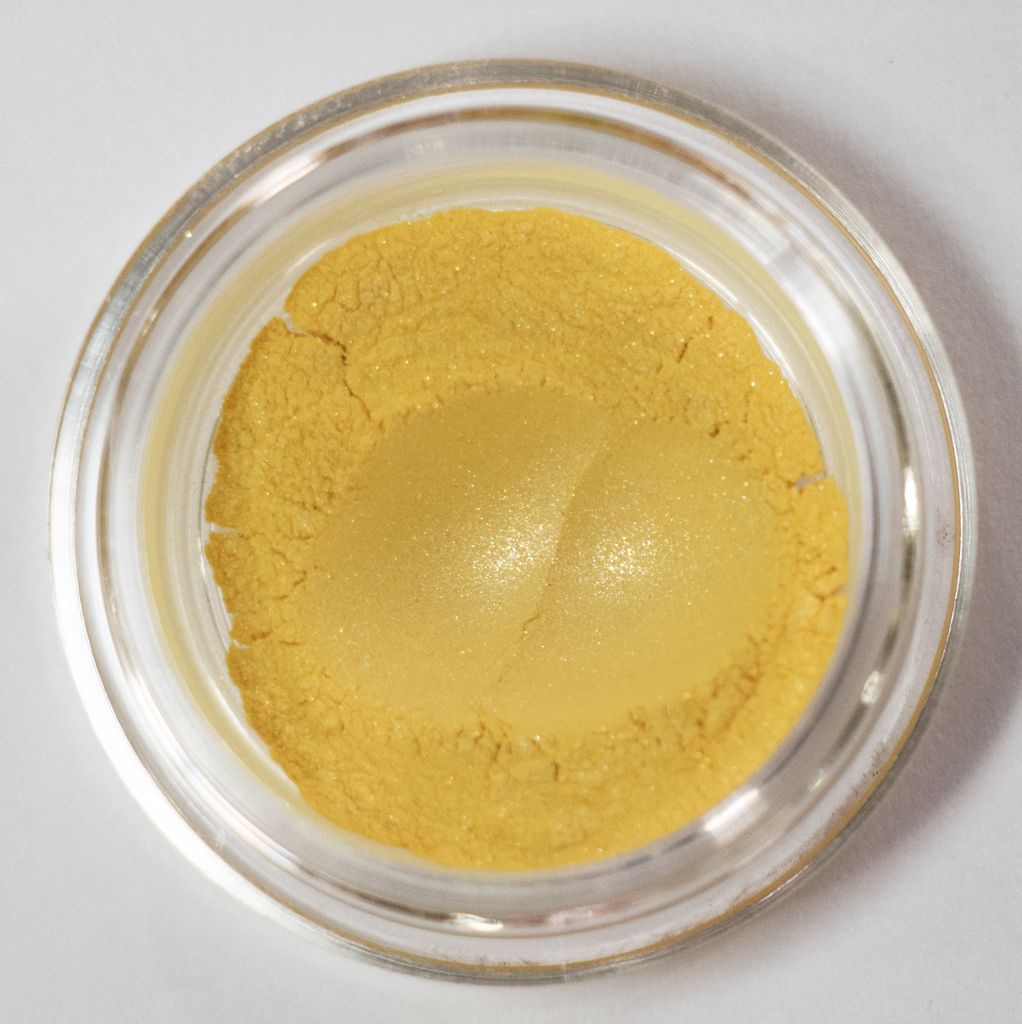 Scintillating is an amazing yellow that is a favorite of mine in terms of applying to people who can wear the warm ENERGY 22 and he is actually quite amazing as an all-over lid or as an accent color or eye pop. He makes friends with everyone and gives excitement to any color.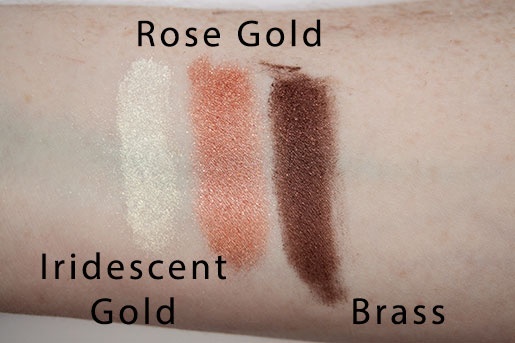 Use Scintillating with Iridescent Gold for an AMAZING gold eye look that will have you looking like your worth $1,485.00 per ounce (the price of gold may fluctuate with the market but YOUR value only goes up lovely).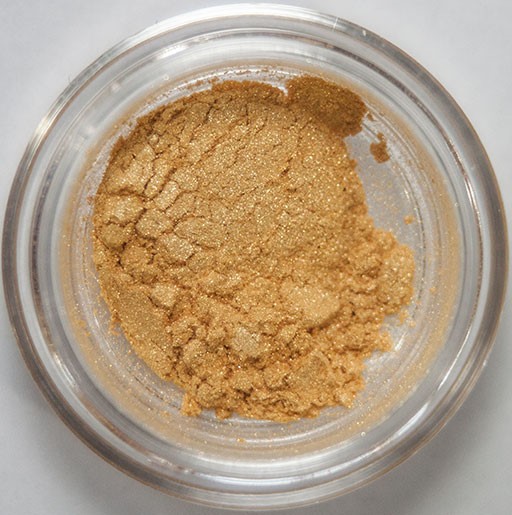 Yes this is Gold. Gold is an ENERGY 42. Gold AKA Razzle Dazzle is a super delicious bold gold. Great for pops, all over glitz, eye lining fun. This guy is also one of our toners that makeup artists love to use to tweak any colors in any seasonal palette. This guy offers high shine but do not fear.....depending on how much you apply or where you do so, you can accomplish either a high or soft sheen.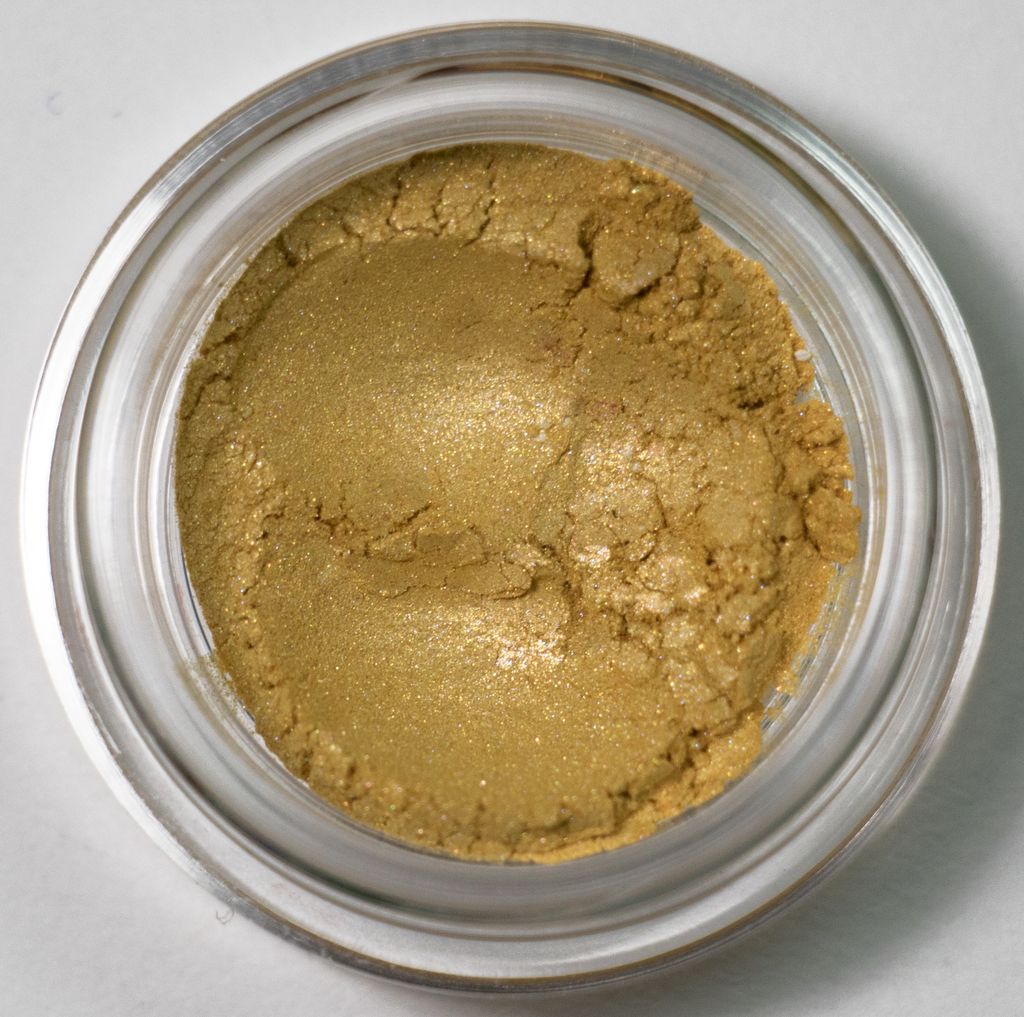 Flighty is a fun bright color that is also an ENERGY 42. I prefer to use him in conjunction with Gold. You would never believe that he makes a great bone color but he does. With a great core of yellow, there is just enough of a red influence to him to add slight depth without being too bold. You can also use him as an inner eye accent or middle eye pop. 
WRAPPING UP GOLD
So there it is. There is gold for you in there. Definitely at least two different zones. Remember you have at least one (but sometimes more) hue zone in each color community (Strength and Energy) in this case. If you don't know your hue zones in these communities, take the test! If you are scared of going big on your eye makeup, then order a small size and just use it as a pop! Learning to embrace color can be scary, but if you have fun with it and aren't so serious then you'll have a blast!