Just like how not all that glitters is gold, not all skins can be classified by something as simple as value. If you've been with us awhile, you've seen this in action and heard a lot about it. Now we are releasing a new product, that can help people that already know their skin undertone to get the perfect match much easier, cheaper, and multidimensional.
Let's be real, foundation is hard and a perfect match is elusive. And SO many people settle for a color that isn't perfect without realizing you don't have to.

Even for those of you who've visited our studio, you know that we're constantly coming up with new ways to combine colors. When we match or rematch someone, we always ask ourselves:
     — What time of year is it?
     — How rosy (S45) to golden (S417) are you?
     — What are you looking to cover or correct with color?

     ... And a billion other little questions based on those three!
Here's the good news ...
Whether you've done your Strength Drape or not, we have an option to walk you through building your custom foundation step by step.
Option 2 (who is brand new) is for all of you lovelies who have already been draped for your Strength (i.e. skin tone) colors. For you, we have more focused foundation drapes. Basically, you get to skip a couple of steps!
The focused drapes—S45, S21, S412, and S417— give you 6 color options + 6 toners to work with. This means you get more value range, and can play around with making a tan blender or bronzer as well (or if on the deeper end a highlight)

Option 1 (aside from coming to see us and letting us match you ourselves, of course), is our complete Skin Twin Drape Kit. This guy allows you to choose a skin range from extra light all the way to extra deep, then provides samples in every skin color zone + toners to help you discover what your skin's color code is. Once you tell us your combination, we can cook it up for you and ship it to wherever you are.
"So this sounds complicated."
I promise, it really is easier than it sounds. And isn't talking about anything in an abstract way more difficult than seeing it in front of you? Trust me, you can do this. It's probably easier than reading this blog!
The trick is, stop assuming you're going to be just one color. Mixing will be involved to create your unique shade, which is why we include a tiny—and adorable—measuring spoon.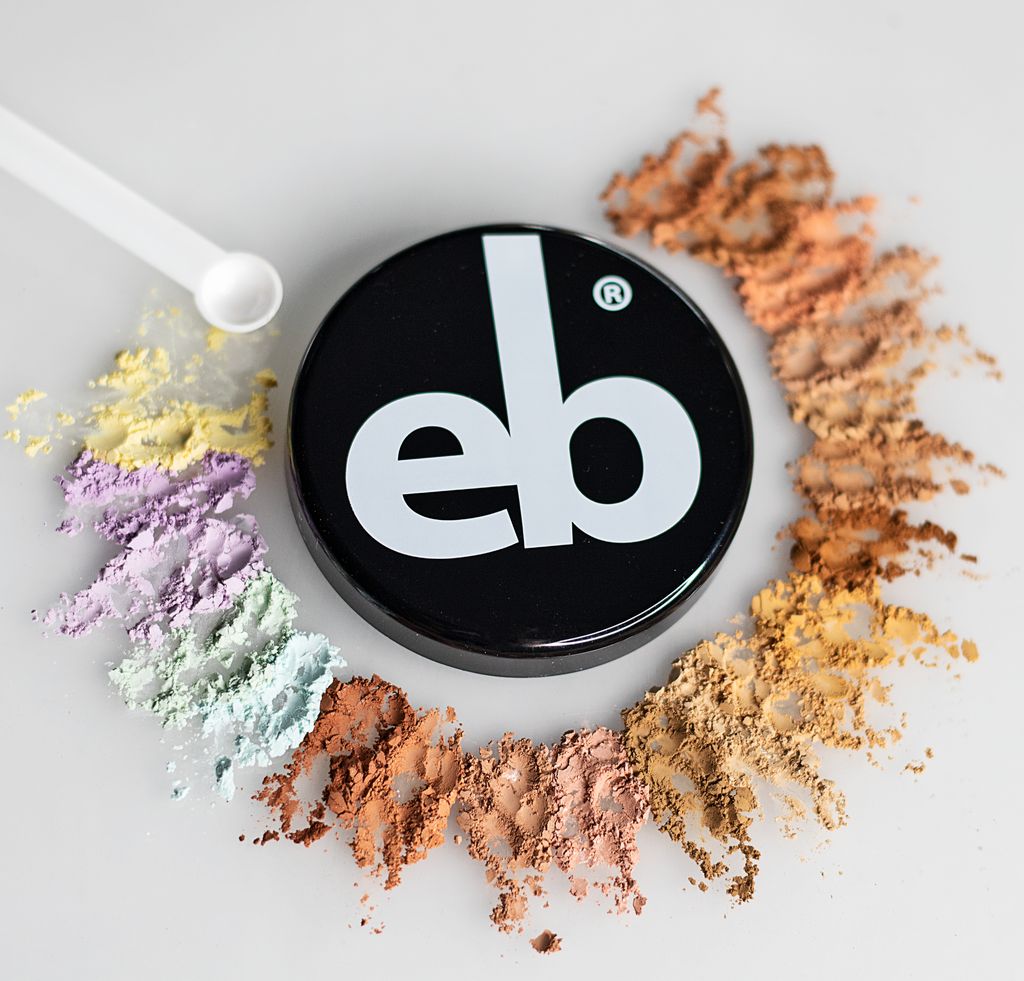 It's a rare day for us to match anyone and feel satisfied with just one existing color. 
Because, especially when people are extremely fair (Elea and I are personally right there with you) or very dark in their skin tone, anything that is too toned/neutralized is going to look off, because it's either overcorrecting and not matching your undertones, or isn't doing enough.

"But what if my face isn't the same color as my body?"
Great question! And also something that's super common, particularly if you get tan but protect your face with higher SPF, or if you just have discoloration like many do!

When you get your Skin Twin, match your foundation to your face + neck. If you have the Skin Twin Focused Drape, then you'll notice you have additional foundation color options in a deeper space too. 
This is so you can match your foundation to your body also, then use this as 
either a bronzer or what we call a 'tan blender' to bring color into your face to get that cohesive look.
For instance, my skin (though incredibly fair) is also in the rosiest skin color zone: S45. I have a tan blender made up of Motivator + Attuned, then when I'm darker⁠—it's all relative, okay?⁠— I like to also use Heroine as a bronzer for added contrast.
Elea, an S417, uses Prized + January Love as her tan blender. (We can also make either of these same blends for you, or your own custom blend, using the custom bronzer option.)

If a tan blender seems like too much trouble, you can also match your face, and then match your body, and then mix those together to get somewhere in between. This will be more trial and error.