Everyday Illuminating
Product List:
Lips: Illuminating Lipgloss
Eyes: Kind base and Misunderstood lashline
Cheeks: Witty Blush
Brow: Just Browzing 17
Ultraviolet is the Pantone color of the year and what can we say, we couldn't be more thrilled! In the Purple family, Ultraviolet leans purple-blue, but it isn't just one purple that should be embraced this year. 2018 should be the year of purple!
Purple is the color of creativity, lavishness, and fun! We have concocted an ultraviolet lipstick and lipgloss that not only lets you rock the color of the year but also is blacklight reactive... the name alone almost forced us to make it so.
The limited edition Lipstick is called Radioactive and the Lipgloss is called Illuminating. Of course, we had to snap some pictures of the colors on some lovely Chattanooga locals but we couldn't help showing off even more purple colors that can be embraced this year. So check out our UltraViolet photoshoot, featuring Backstreet Betty's Boutique clothing, Nancy Collins Jewelry (available in the elea blake studio), and elea blake makeup colors!
Violet Night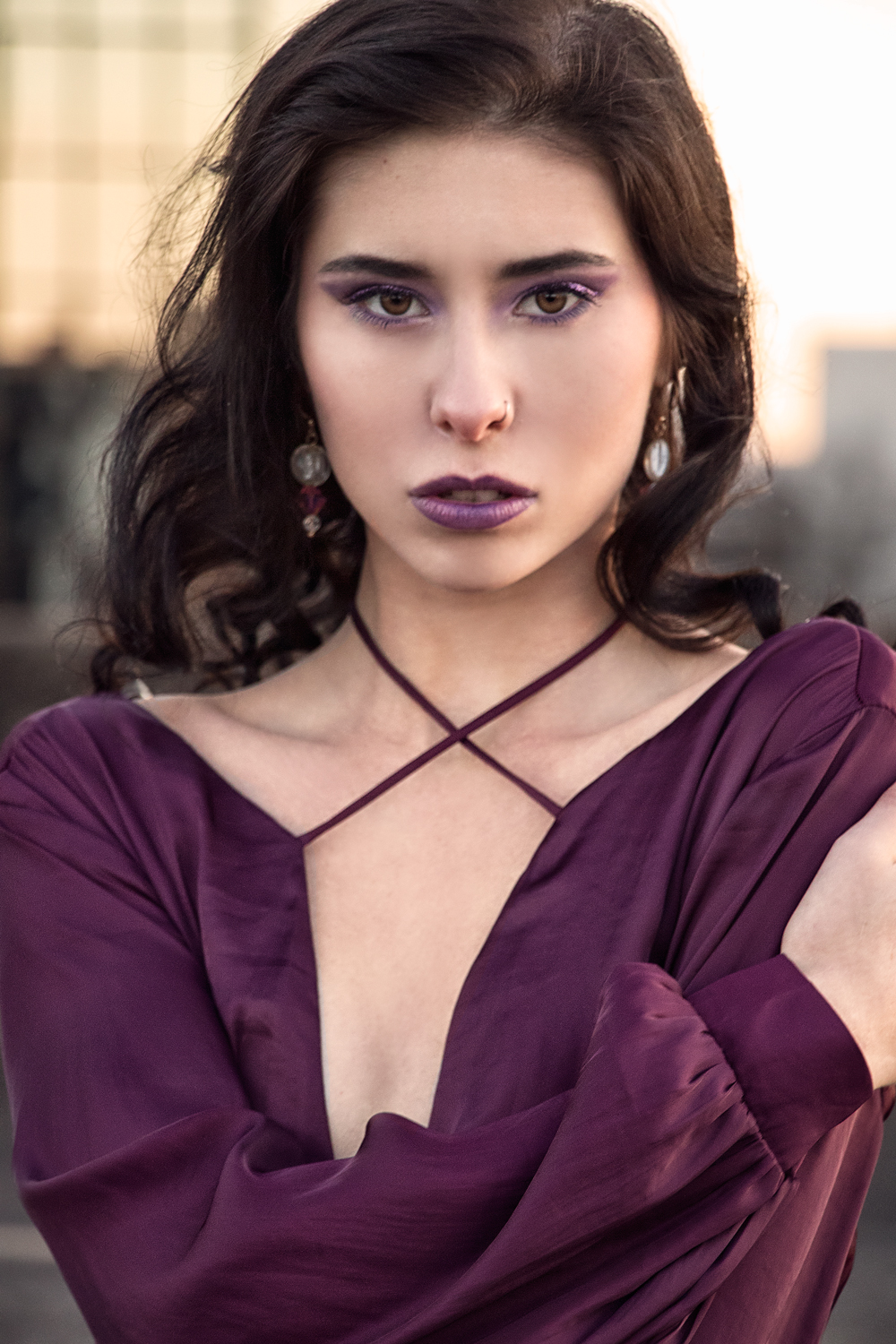 Product List:
Lips: Radioactive Lipstick
Eyes: Performer base, Pushy crease & liner, Yielding under brow, and Kinetic outer V
Cheeks: Witty Blush
No matter what look you do this year, try to embrace some purple options! Check out our Creativity Colors on our website to try and get into the 2018 spirit! 
Let us know if you have any questions and as always, live colorfully!
Credits:
MUA: Darin Wright of elea blake cosmetics
MODEL: Olivia Lynn
BOUTIQUE: Backstreet Betty's
STYLIST: Kenya Iman with elea blake cosmetics
JEWELRY: Nancy Collins Collections
PHOTO: Blake Blamalam Photography & Design
Credits:
MUA: Darin Wright of elea blake cosmetics
MODEL: Lauren Dunham
BOUTIQUE: Backstreet Betty's
STYLIST: Kenya Iman with elea blake cosmetics
JEWELRY: Nancy Collins Collections
PHOTO: Blake Blamalam Photography & Design