You walk outside prepared mentally for the frigid air and instead find yourself greeted with the warmth of Spring sunshine toasting the morning air. We know many of you have experienced this cognitive dissonance between what you have come to expect from the long Winter and what the reality is, but no longer… well at least in Tennessee!
Now that the weather has changed for a warmer trend, so too does your clothes- and even color. Sprucing up your wardrobe, makeup, your interiors and exteriors of your house, and even your hair is most ideal in the Spring. Spring and Summer trends are usually very close due to the nature of how color trends are created. As Darin likes to say, "It's not unusual to see the last season's "it" color connect to the current ones."
Nothing could be more true when it comes to the warmer seasons color trends! This year we teamed up with a local dream team of experts to show you a visual journey of styles, colors, and feelings for this year's warm weather.
MAKEUP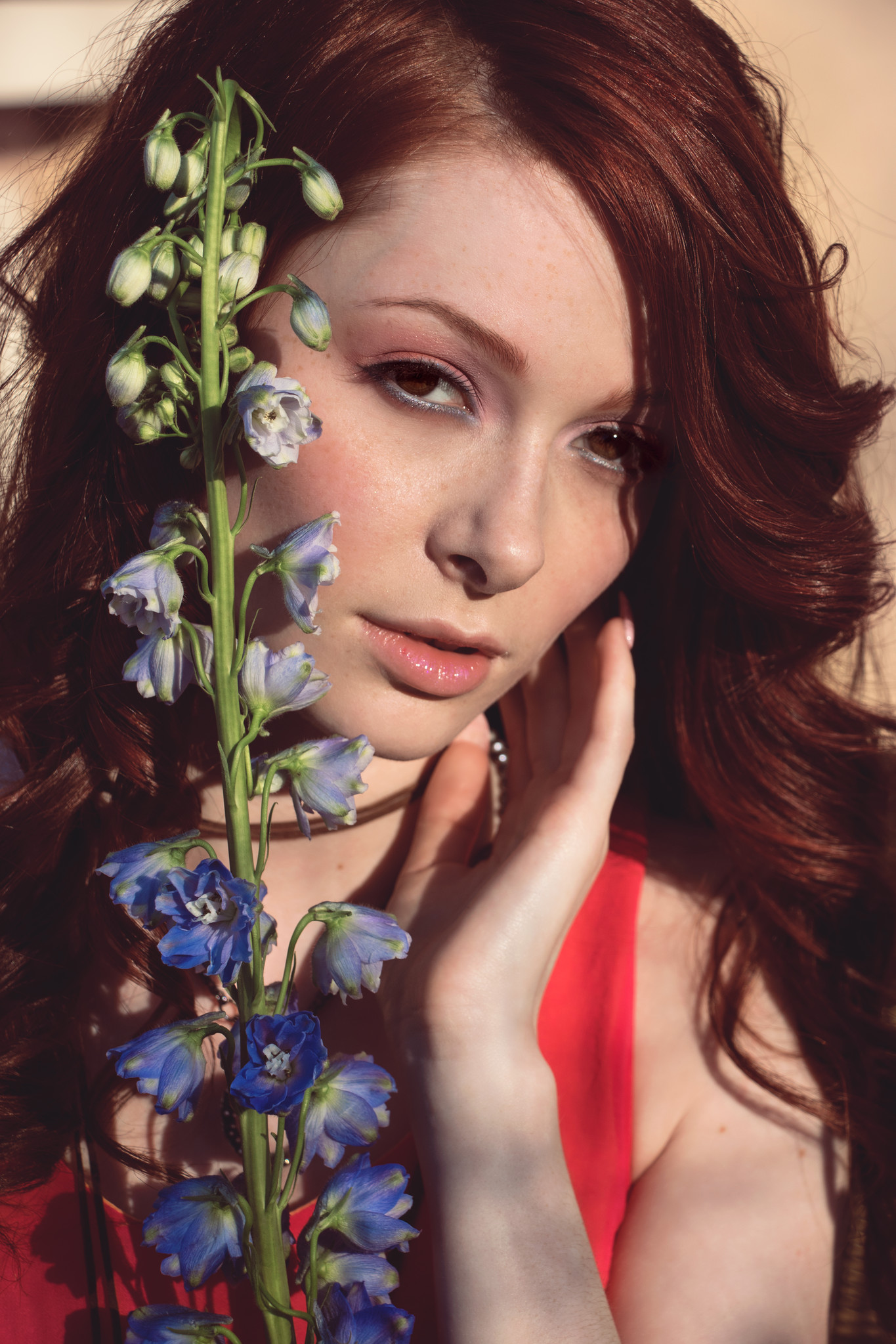 We will start with makeup as that is our greatest true love. Darin points to light pinks, soft blues, and defined eyebrows as the perfect makeup look for this Spring and Summer. For this look Darin used Private Eye for the foundation color, Pure as a way to soften the inner V of the eye, Shazam! mixed with iLine on the waterline to add a pop of color and widen the eye, Earnest mixed with iLine as well as the liner color, White Gold over Introverted on the outer V of the eye- brushing it towards the inner V, Rose Silver on the crease and middle of eye for a nice color pop,  Flustered as a subtle blush color, and Dynamic as the eyebrow color.
FLOWERS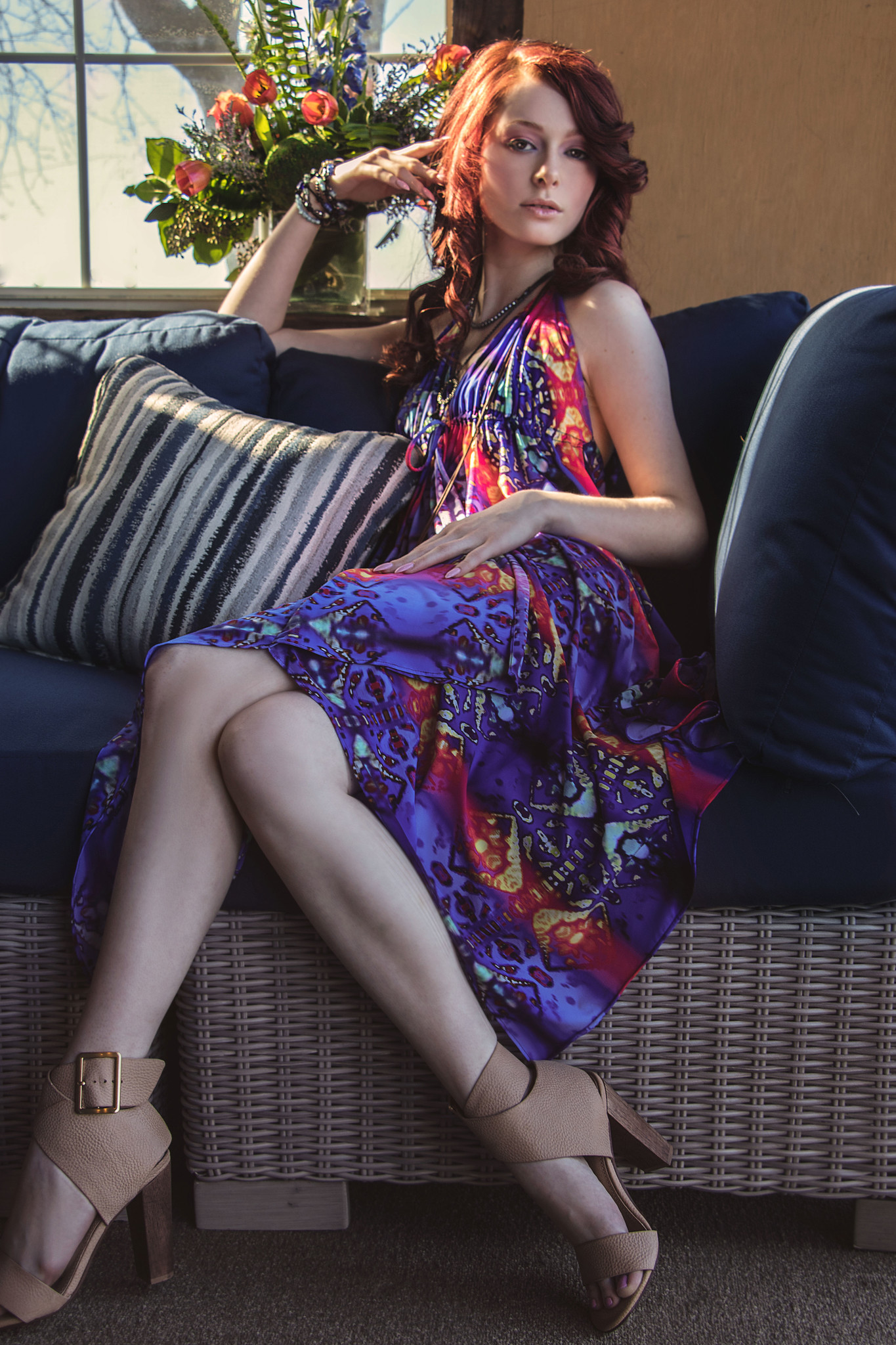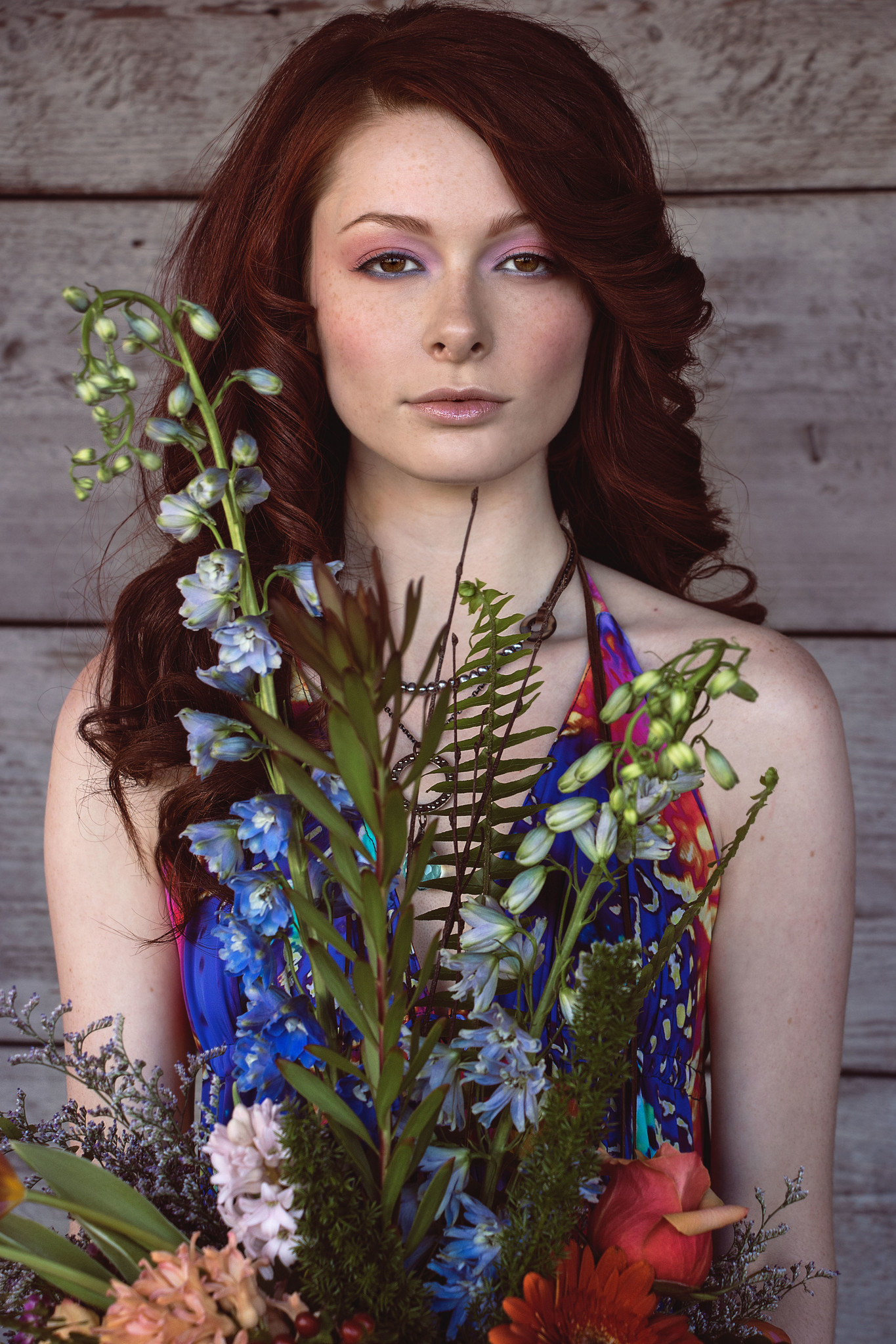 Flowers are probably not something you think of as a changing trend, but a lovely flower arrangement can bring life into any room. Dale Wilson of Blue Ivy Flowers recommends moving to more casual garden flowers for this years warmer seasons. She points to "Ranunculus, anemone's and tulips" as great flowers for your star features as well as "greenery in frosted grey tones like seeded eucalyptus and silver dollar eucalyptus" for a soft romantic look and intriguing texture. If you find the whole idea of putting together a beautiful flower arrangement daunting, be sure to check out Blue Ivy Flowers for all your flower needs, they know how to make a statement piece!
FASHION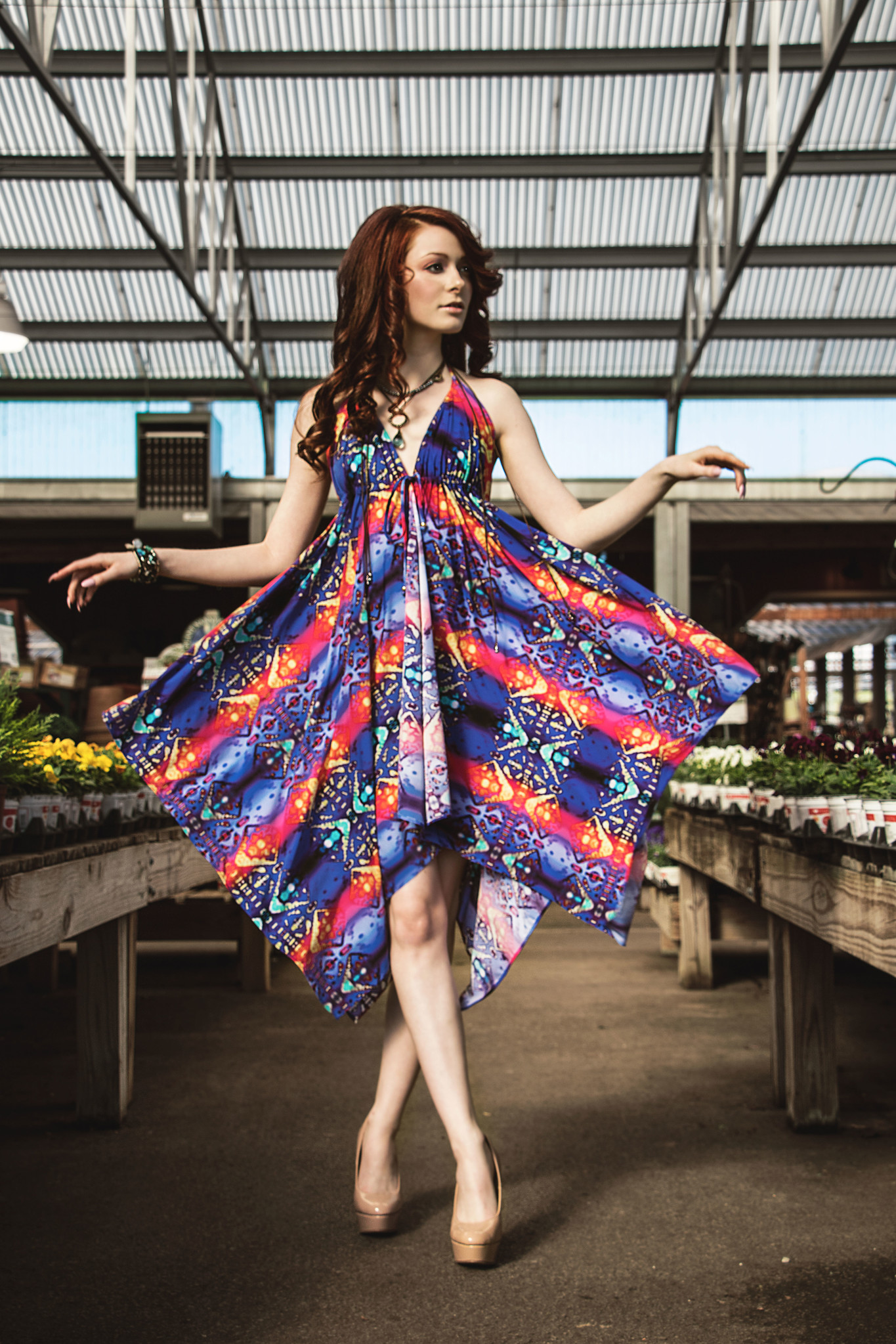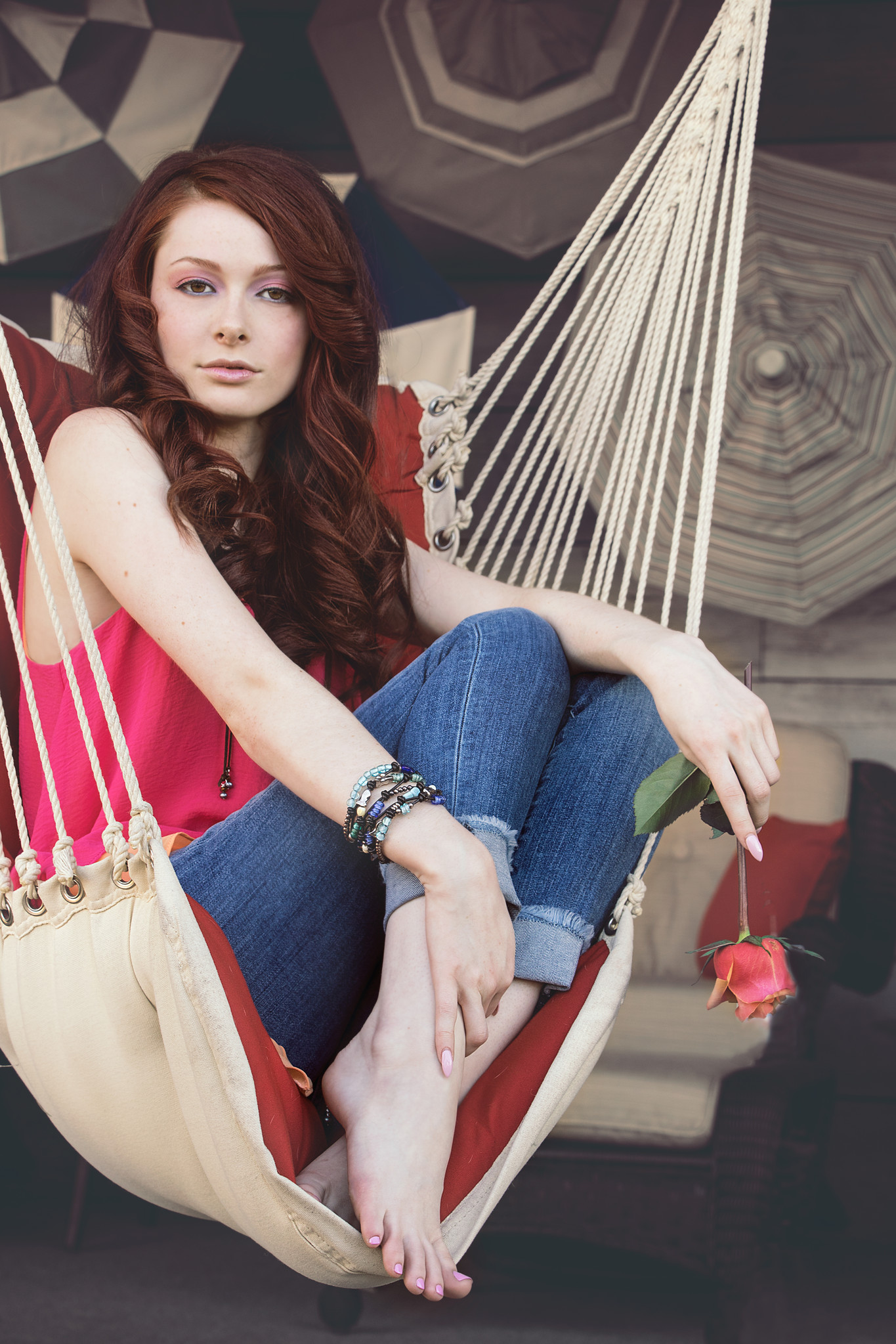 Maria Key at Verde Boutique knows how to fashion any lady for the season. Bright colorful clothes in pinks, blues, and vibrant orange are perfect for coordinating with this season's color forecast. Maria also notes that light colorful jewelry with beads and layers are stunning additions to the airy flowing clothes that tend to be worn in the spring and summer months. She also points to faded light blue jeans rolled up at the bottoms and a flowing top for a great casual look- pair with nude heels or sandals for the perfect Spring ensemble.
If you are going to a more formal event, Maria recommends something short and tight fitting. Even though the warmer months make us think of lots of color, nothing makes more of a statement then a simple fitted deep blue or even black dress.
HAIR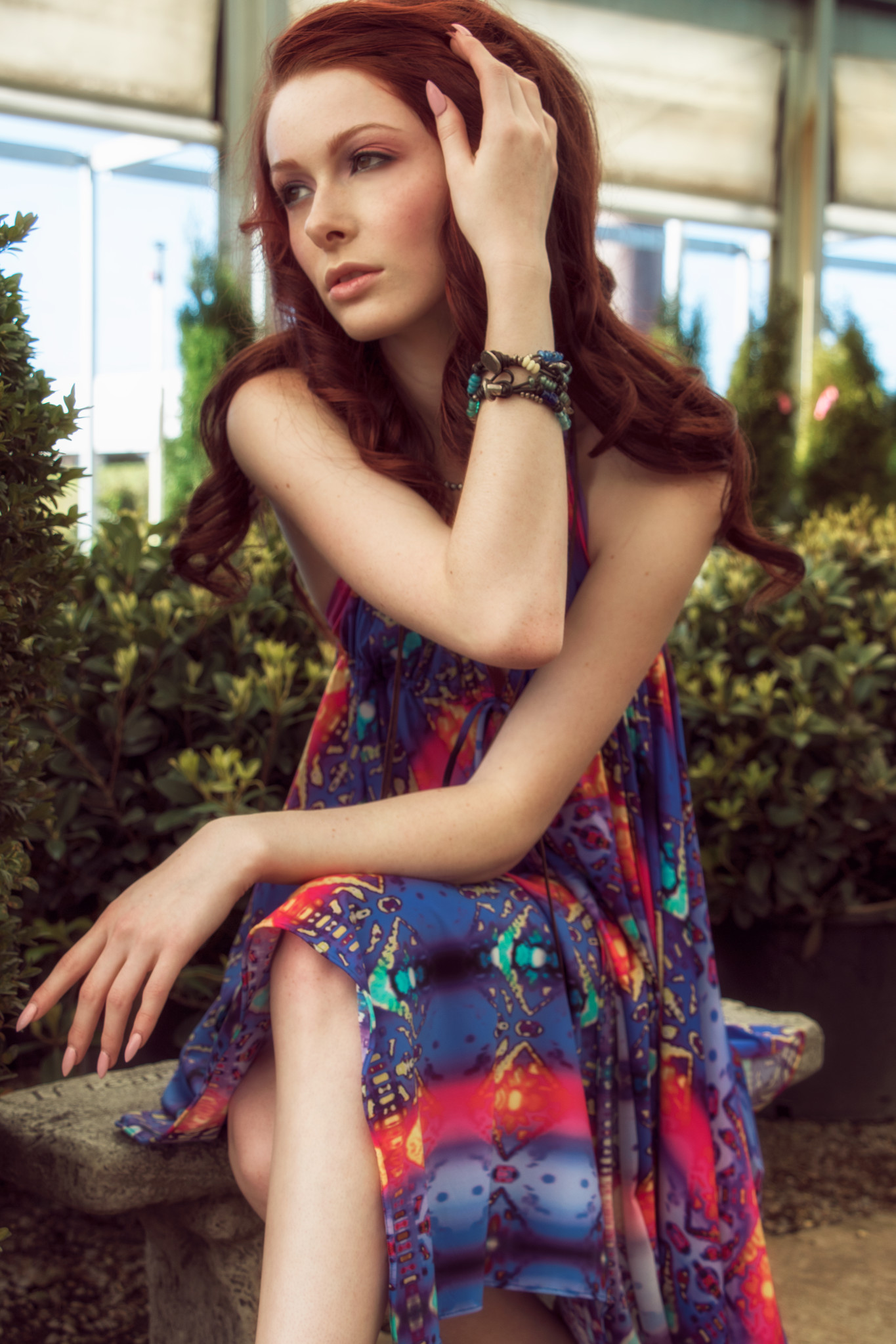 Rachel at The Strand Salon, right next door to us, knows that nothing is better this Spring season than bouncy loose curls. Other options she pointed to were beach waves, tousled flowing hair, and braided up dos. A hair cut is quintessential in the warmer seasons of the year to get rid of any dead ends, layer and refresh hair, and even looking at some subtle highlights to add more dimension!
INTERIORS/EXTERIORS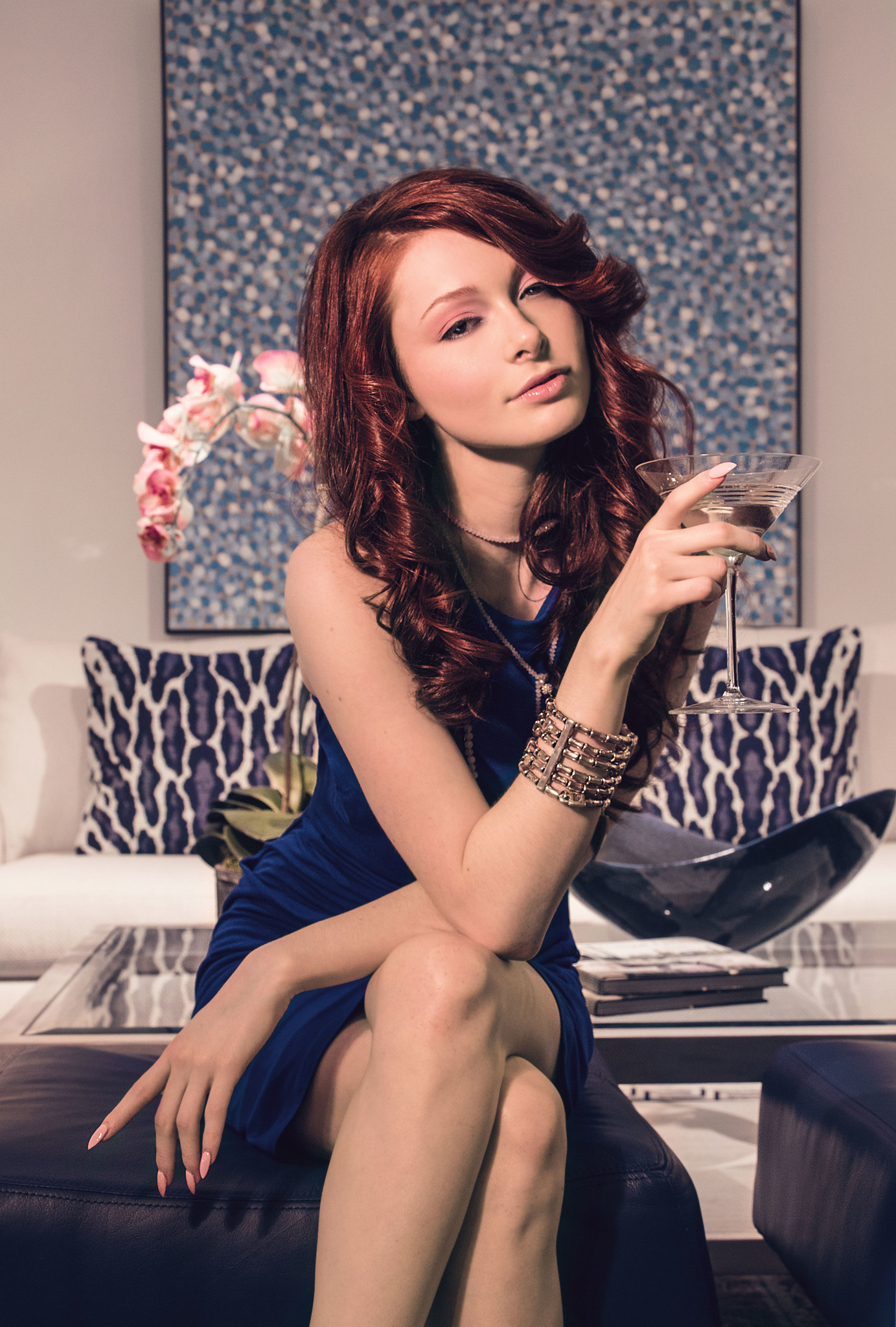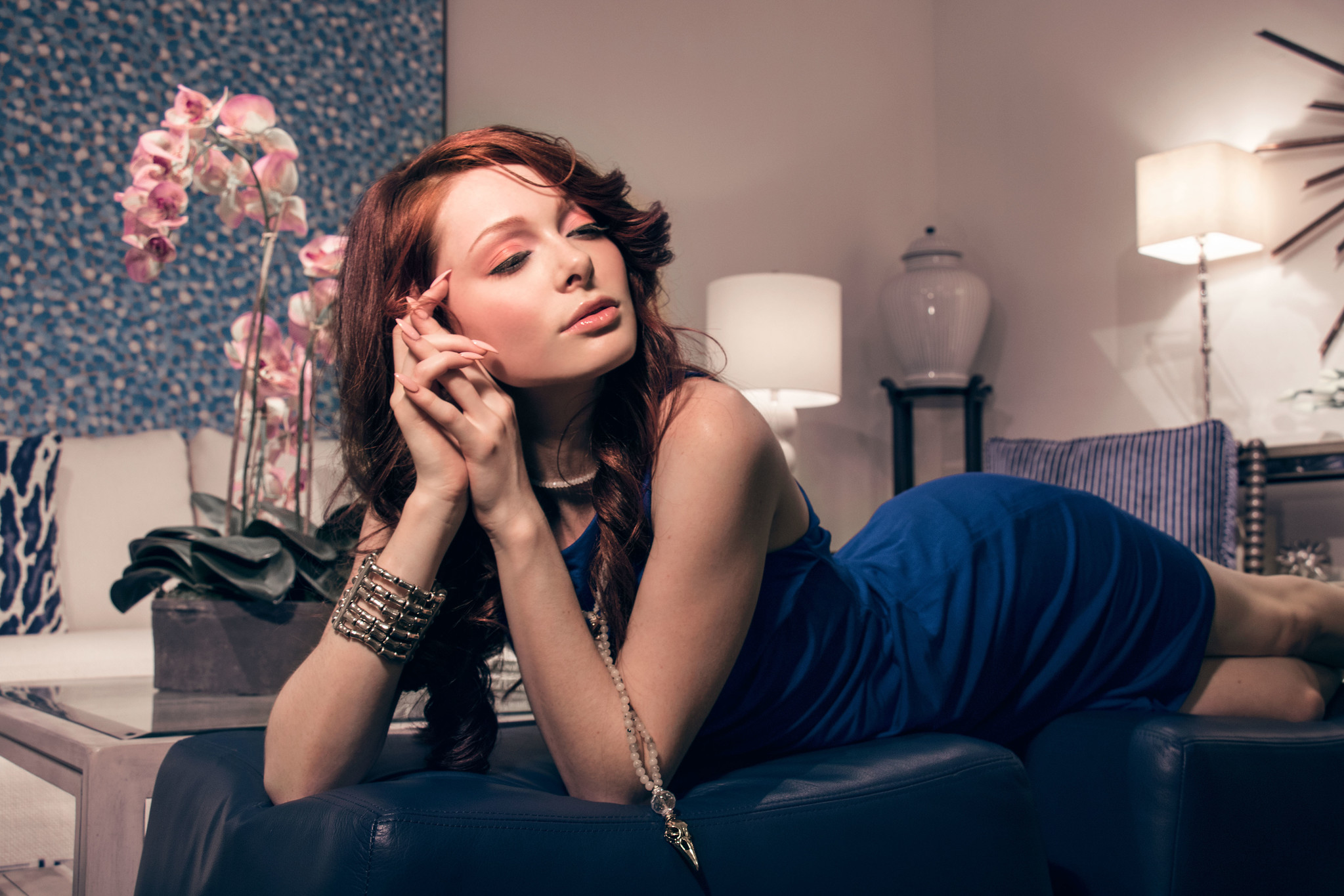 There is no time like the Spring to refresh your interiors and exteriors. Carter Fowler of The Furniture Shoppe & Patio store knows exactly what you need to brighten and refresh your home! Purchase a statement painting with bright blues to bring in the beauty of a warm clear sky, get some new pillows to throw on your couch, or add deep blue ottomans for lounging on during the heat. Either way Carter knows how to mix patterns and solids for the most delightful mix of energy and harmony. For the set room he created for this Spring, Carter chose crisp white walls and a white couch to reflect the heat out of your home, beautiful statement flower arrangements in pink to contrast the blues in the painting and furniture, and tied it all together with some playful throw pillows.
And with that we leave you to enjoy refreshing and revitalizing yourself for the wonderful weather! Let us know if you have any color questions and be sure to check out this fantastic group of local vendors!
Photos: Blake Blamalam Photography & Design
Model: Savannah Chesnutt