Posted on
By Gabrielle Chevalier & Elea Wright
Posted in Color Analysis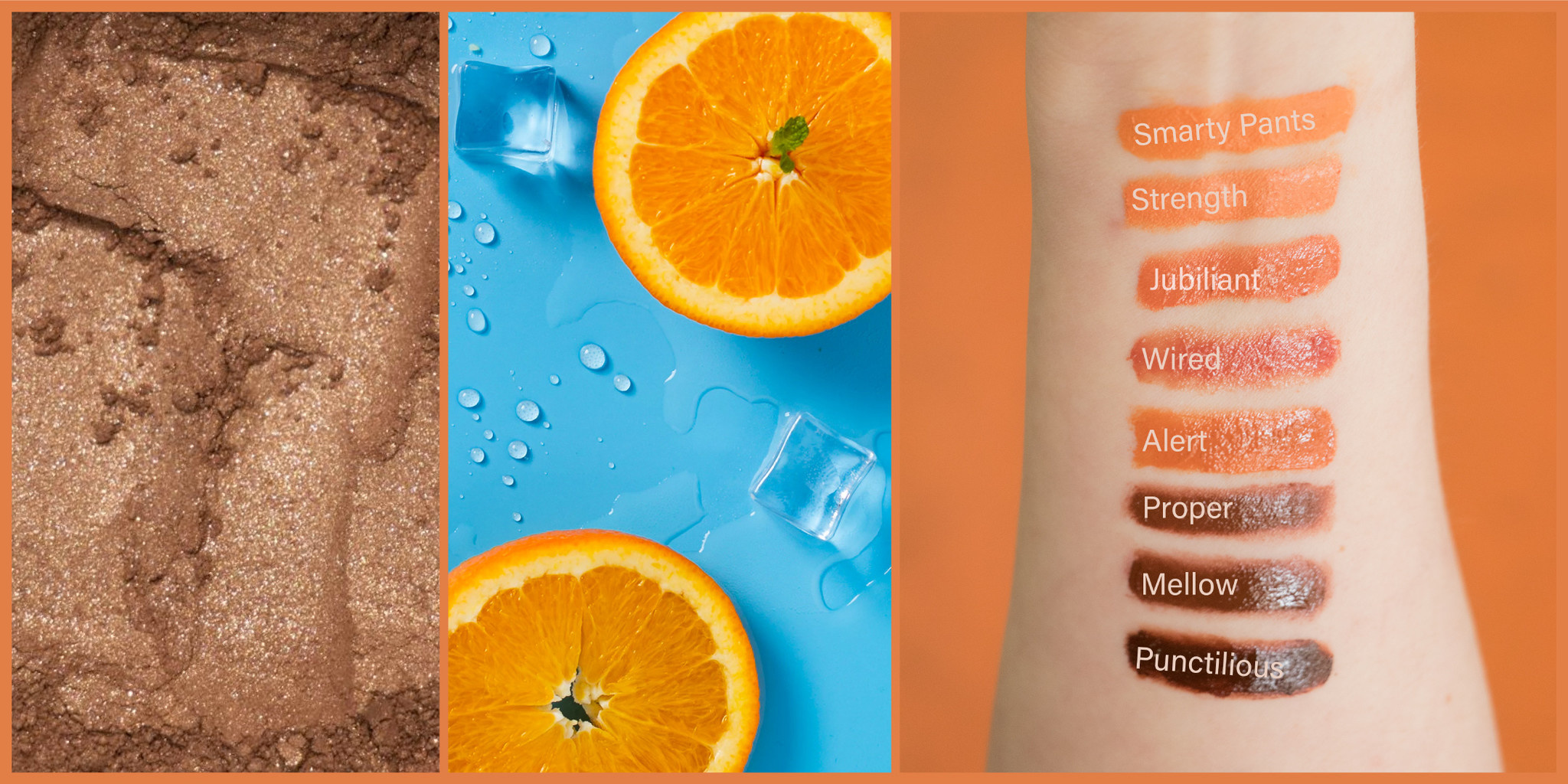 Here you were walking through the world thinking that your cool cool self couldn't possibly wear an orange or brown, then suddenly we appear just making your heart stop with seeming blasphemies. HEY IT'S TRUE. THERE IS SUCH A THING AS A COOL ORANGE. In fact, you are essentially biologically required to be able to rock an orange. We realize that this all may come as a shock, so feel free to look up at the sky, ceiling, or some other calming force before reading on.
Obviously, everyone is different. What looks light and natural on some people, for instance, looks frosty, sickly, or just too much on others. The wrong brown or orange can leave you looking sickly. So how do you find the right one?
If you have never been into the elea blake studio, the term S45 may mean nothing to you. We're about to make it mean something. If you truly want a nude brown or enhanced orange we're going to help you find your best one. It's because we are nice AND caring, so here's a guide on the coolest of the 'browns' aka oranges.
AM I A COOL BROWN?
One of the simplest ways to narrow your space down is to look at your skin color. Why?
Our awesomely nerdy color code system, ebhues, demonstrates that almost everyone's skin lives along the spectrum of orange/brown, if we know your skin tone code (Strength colors), we will know exactly what space will give you your best brown (or orange). Skin tone colors help us find a lipstick or gloss that also lives in your skin space. In my case — and maybe yours if you're reading this — that space is Strength 45 or S45, which is as red as you can be. Below is an example of a client who has Strength 45 skin wearing the S45 gloss Kisses over Smarty Pants lipstick.
S45s actually make up a tiny percent of the population. We're rare, but that doesn't mean  nonexistent. Many people mistake those on the more pigmented range (medium to deep) for being extremely warm, and we are warm because… we are orange, but when you consider the orange scale we are the coolest relatively.
While some people who have strength 45 colors can wear warm reds or red-purples, I am not one of them. It can be confusing to some people, but just because your skin is in a certain zone doesn't mean you automatically can be considered to wear warm or cool reds. This is why we test per color zone in our color analysis system.
I personally turn almost everything except the coolest and vampiest of colors insanely warm. Knowing my skin tone lets me be able to wear a color that is relatively speaking warmer than my Powers (reds) and Ambitions (red-purples). This is awesome because it allows me to have more flexibility in my lip colors.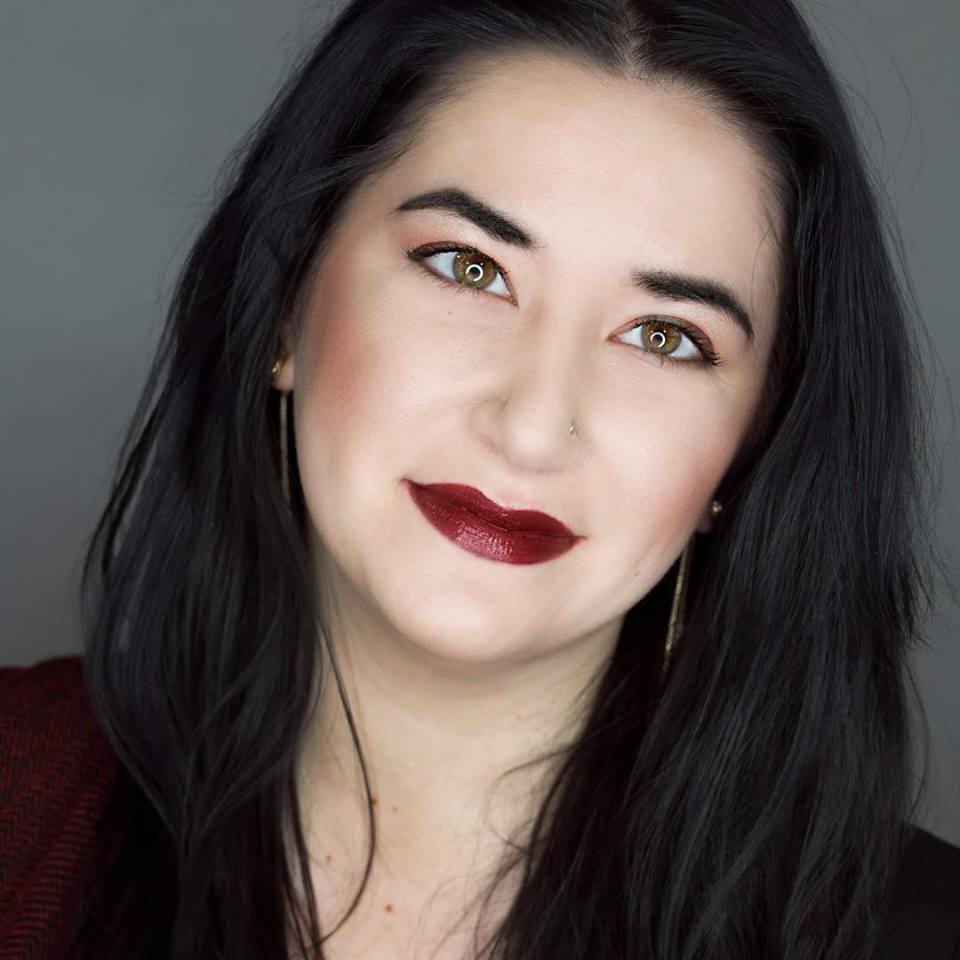 Regardless of whether warm or cool tones look best on you, if you are an S45, Strength 45 lip colors will look lovely on you! Want to find your strength? Click here.
How do you pick the right Strength 45? Knowing your depth and saturation zone is helpful for this. If you wear light, moderate, deep, or vibrant colors in your Powers or Ambitions, then chances are you will also wear those same zones of color in strength. An easy way to find this out is to order a Strength 45 lip palette or tester. In this palette exists several colors that are of different values. We also have a Strength 42 palette which is slightly cooler. Holly is wearing Mellow below.
A lot of people have a lot of luck with Mellow. He is a lovely and natural looking lipstick that gives people the depth of color they need while also being able to give a light coating with a light application. If deep colors tend to be too heavy on you, you may want to opt for a more vibrant tone. Check out the lipstick swatches on me (who needs depth) below for some insight.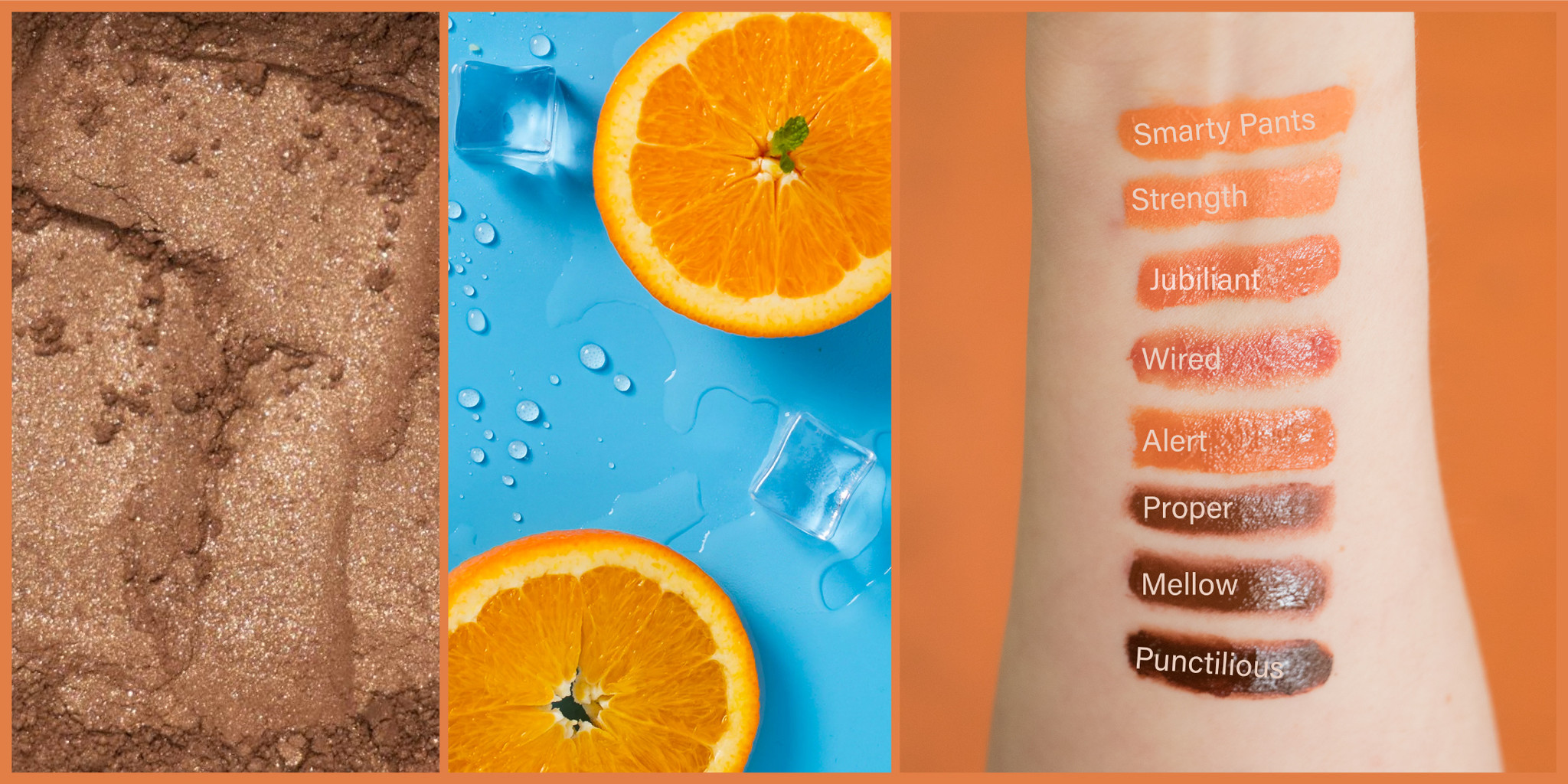 Keep in mind that Strength 45 applies not only to lipsticks and glosses, but also foundation, eyeshadows, blushes and bronzers. The image above for example has the Bronzer Heroine on the left. It is a lovely bronzer that is super easy for those who range from extra light to medium-dark to wear. WARNING he's addictive. 
Have questions? Ask below? Want to learn more about how to DIY your very own personal shopping system? Check this blog out.