I realize that some people will disagree with me on this, and that is fine we can agree to disagree. This is a personal/professional pet peeve of mine and it comes from a place of wanting to see everyone looking and feeling their best, naturally.
Some people have breakouts and inconsistent tones on their neck, in that case using foundation to cover is totally understandable. However, if you are blending foundation down to your chest to make your face and neck the same color, you are no longer applying daily makeup, you are applying special effects makeup.
The right match doesn't need to go to your neck. It doesn't even need to cover your whole face. The perfect match should look like you have nothing on your skin at all. It will cover redness and discoloration, but harmonize with you.
When I see that the face has a different undertone than the body it looks very odd to me. It is difficult to find the right undertone, but even more difficult to feel like that is the right undertone. Plenty of people of great application skill will apply foundation that is the wrong undertone on their face. Why? Often because they feel like their undertone isn't the 'right' undertone. They may also have difficulty finding the right fit, or wish to appear a different shade, so opt for a shade not in their undertone or value, which makes them look off and not as cute and fresh as they are.
"They look better without makeup" is a snide comment and sometimes comes from a purely rude place. I think what most people are responding to when they think or say this, is not that the person truly looks prettier without makeup, because the whole purpose is to make us more attractive, but it's that they look more natural without makeup. Instinctively people do respond to undertone even if they don't call it by that term. People like when people look more similar to how they actually appear.
If it sounds like I judge people who apply incorrect undertones on their face, I do not. I think it is incredibly difficult to find your right undertone. Not only that but many times women with gorgeous pinky undertones will literally want to cover their beautiful undertone and make it more yellow. People with more yellow undertones will want to make themselves look more pinky. I totally understand that urge, however, I think there is a cuter, healthier way of doing that.
For example, I have a more yellow-orange undertone to my skin. To balance how yellow I am, I LOVE wearing blush. That brings pinkness to my skin. I've used the photo of myself for this blog that I did because it isn't forgiving. You can see my pores and my skin texture along with my chest and neck color. You can see that my face is a tiny bit deeper than my body (very typical or vice versa for hat wearers), but that it still looks like the same undertone. There isn't a stark difference between the undertone of my face and my body. No lines, no super fair chest and super 'tan' face. My hands look like they belong to my body. I don't look like I'm wearing a mask. The right undertone, saturation, and value foundation has the best coverage and gives your face a glow. It blurs imperfections and allows people to see the whole you.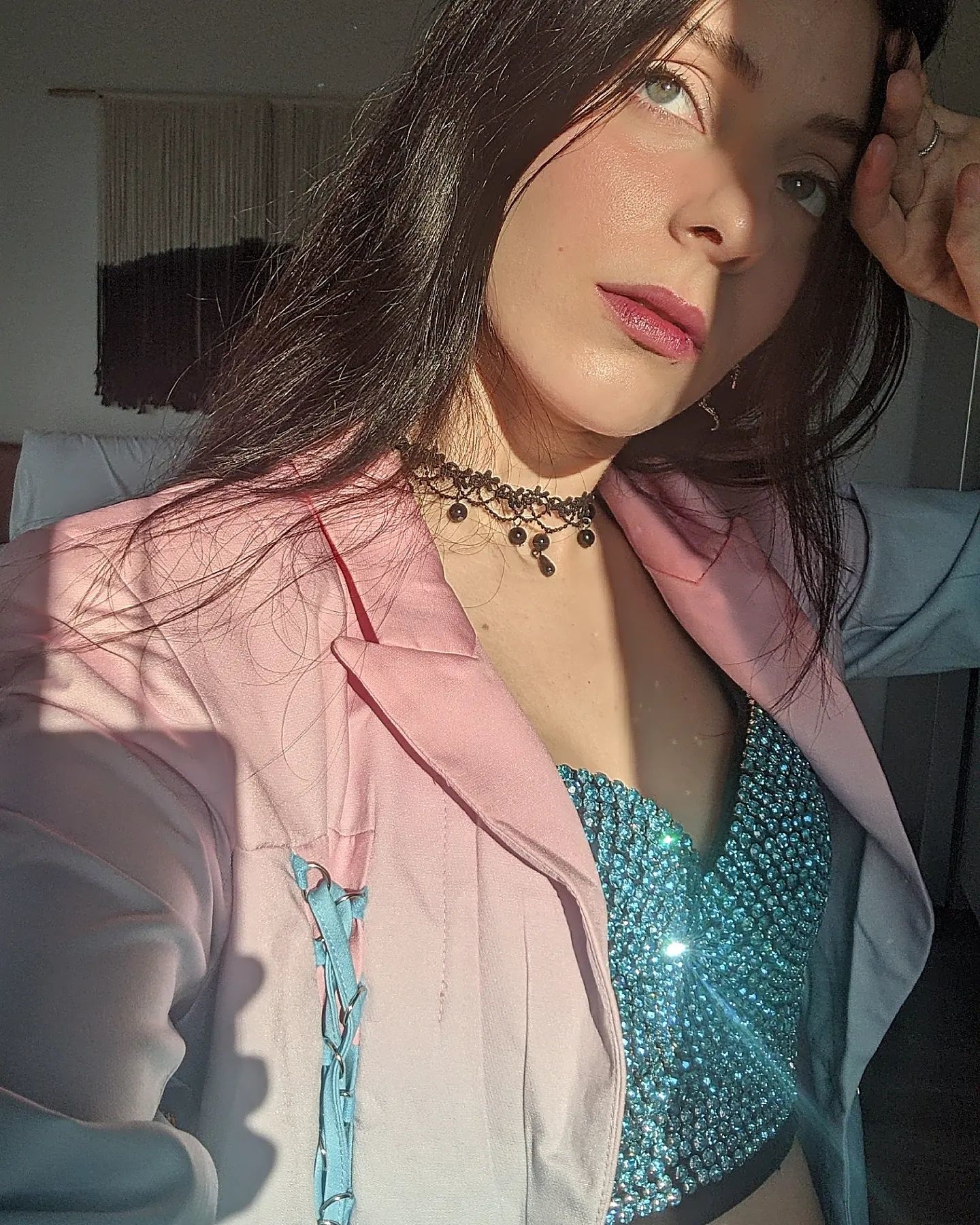 It takes a lot to love yourself and your undertone, but by doing so you look like your most beautiful self. When we embrace who we are we look more confident. Confidence is sexy.
So to break up the landscape of your one hue, you can use other makeup products to give dimension. People with extremely pink undertones may want to opt for a blush in their Strength color or a bronzer. Using blush, bronzer, and/or contour colors can create dimension to your face and also bring different tones to break up the monotony of the color you feel is too much.
I also think it is perfectly fine to not want to wear makeup. I went a long time not wearing makeup This is a strange stance for a makeup company to make I know, but I think it is important to say that. Makeup is a choice. For me, I love makeup because I use it for skincare reasons and to set the mood for the day. I'm okay with not wearing it though. That is a healthy relationship with makeup. Makeup is fun! It isn't critical, even if certain aspects of society do make it that way. Daily makeup should be easy. Applying incorrect undertones is not easy and will never make you look and feel your best.
There are three important musts in foundation:
The perfect undertone foundation - The foundation and your skin are in the same orange undertone. Want to learn more about what that means? Check out this blog about how you are orange.
The second key is value - How light or dark the color is, this typically doesn't change with a tan, but can occasionally change for spray tans and other intentional methods of changing skin value.
Lastly how colorful or (chromatic) the color is - Neutralized (not neutral) and more muted or vibrant are the terms we may use. This is what typically changes when you tan or loose your tan. 
Undertone is different than people applying makeup that is 'deeper' or 'lighter' than their skin. Saturation and undertone are totally separate concepts. In fact, I will, at a client's urging, against my advice (haha), make a foundation more saturated within the client's undertone. I will NOT make a foundation the wrong undertone though. Only because no one will end up happy. The wrong undertone enhances breakouts, enhances/creates discoloration, has poor coverage, and doesn't look as youthful. The wrong shade will not look as cute or flawless with your body (as in may look like your face is strangely lighter or darker than body) but it will still look better than the wrong undertone.
Some people have a harder time finding their undertones than others. People on either extreme end of the orange undertone spectrum typically have the hardest time, with fair and deep skin being the absolute trickiest. The extreme ends of the shades also have a really hard time finding their undertones because they are very neutralized (not actually NEUTRAL). It is even more important for them to have the right undertone because it is even more obvious if it is wrong.
When you look in the mirror you should see your whole self. Your face and neck should look like a part of you, not like you have on a mask that ends at that area. This is the philosophy I have when I match people. I totally respect that other people have different opinions on this, but I just want to urge people to embrace a truly diverse idea of how skin looks. You are a beautiful and unique person. Your undertone is the envy of someone else. We don't need to work so hard changing the base of who we are. We should be working to enhance what is beautiful and unique about us. That is the most beautiful thing of all.