Makeup is fun but it can also be tedious. Using the same colors and doing the same look gets tiresome. So in the continuation of our series, Colorista Living, we thought we would show you other people's routines and makeup looks. First up is Darin and her everyday makeup look!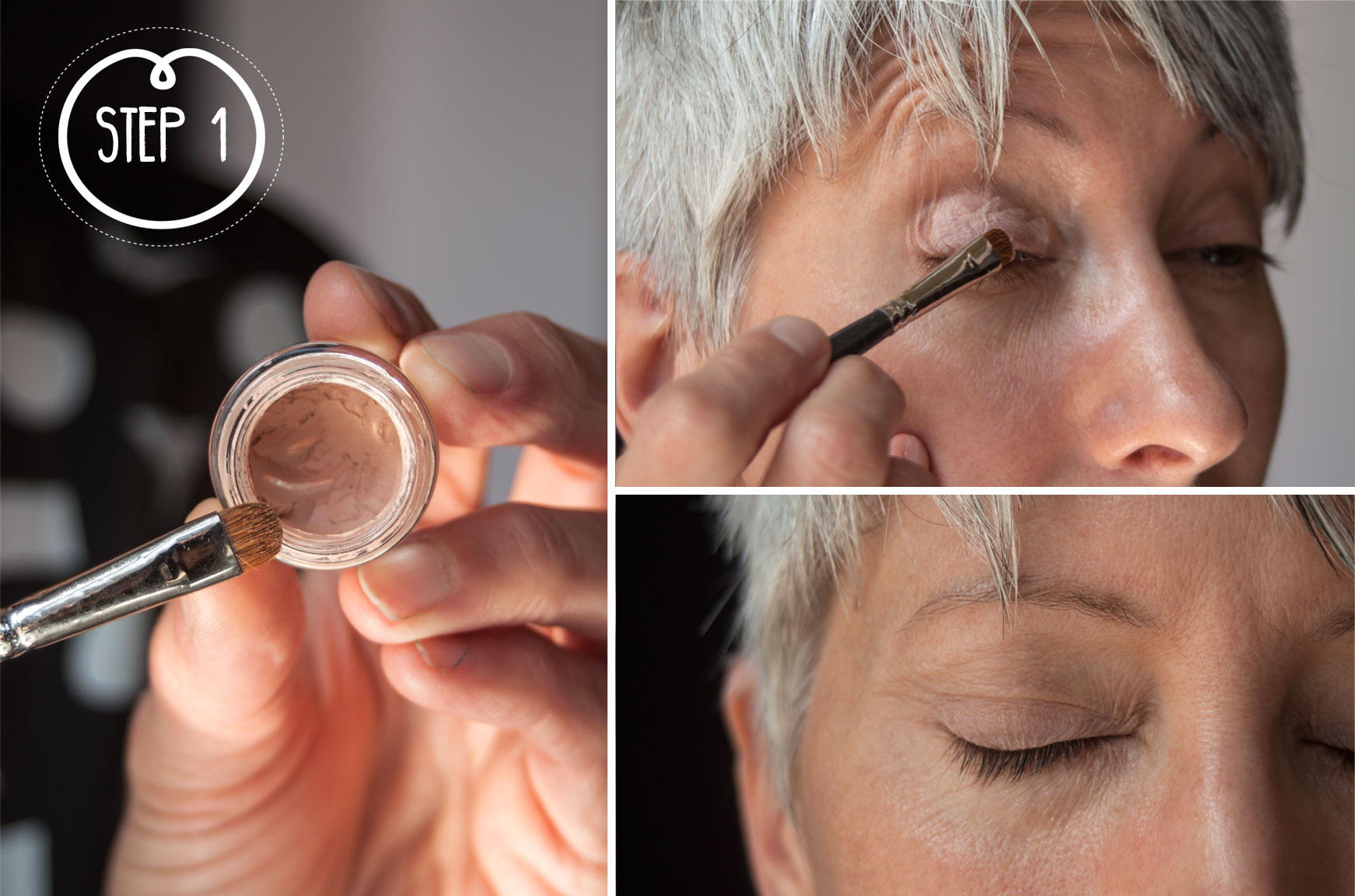 To start we always recommend eye and lip primer as the base if you have creases in your eyelids. Utilizing the base ensures that the colors are consistent across the entire eyeball and do not fold. The best brush is a small flat brush, Darin used 007 for the job, which is what we personally recommend.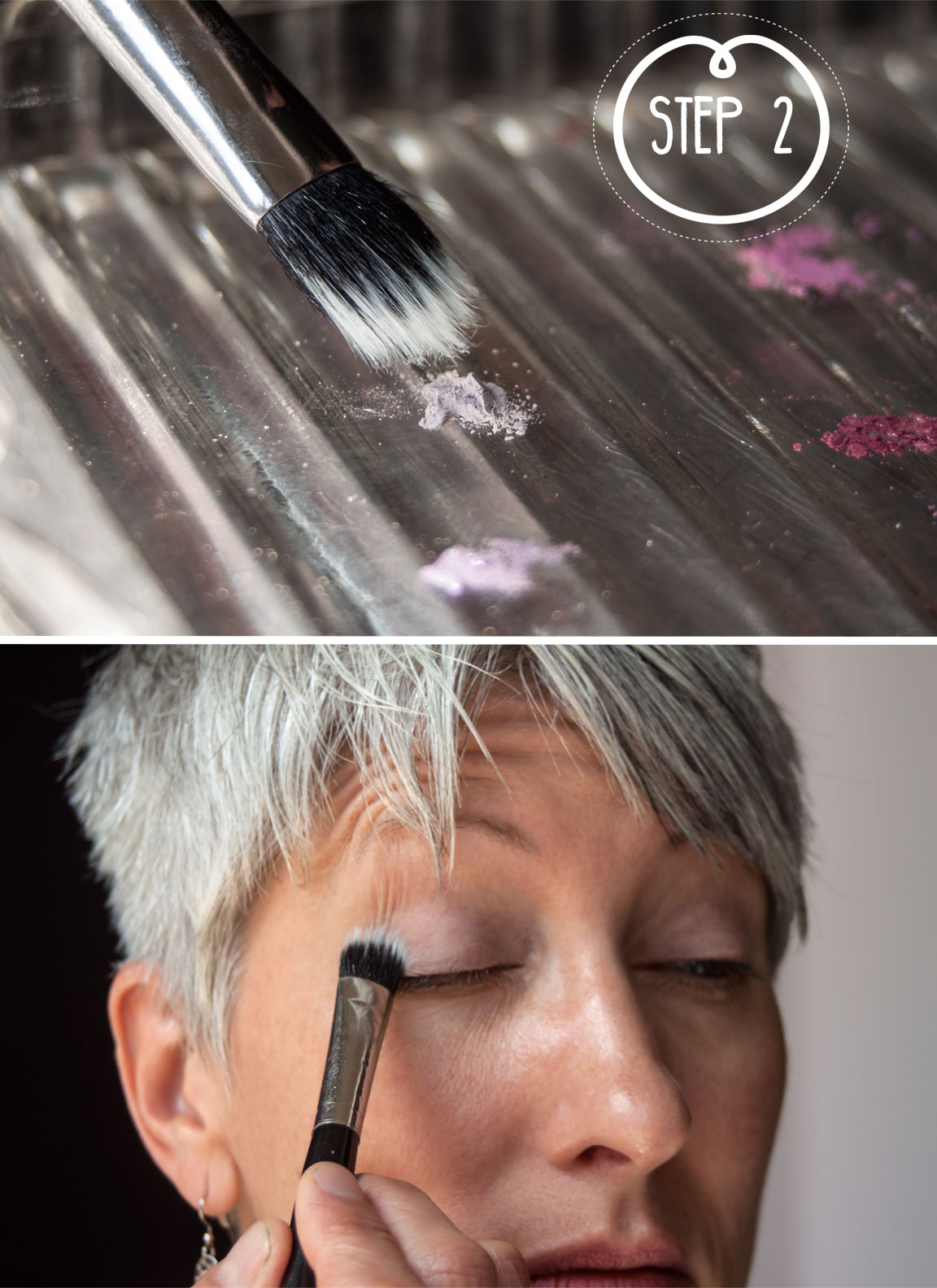 For the over all base color Darin used Professional with the brush, Prize Fighter. Professional is a soft purple pink that gives color to the lid without being too big- the perfect day color.
She then uses Trooper on the outer V area with the Tickle Me brush. Trooper gives Professional a little more depth in the outer V area, giving her a bit more definition in her eyes.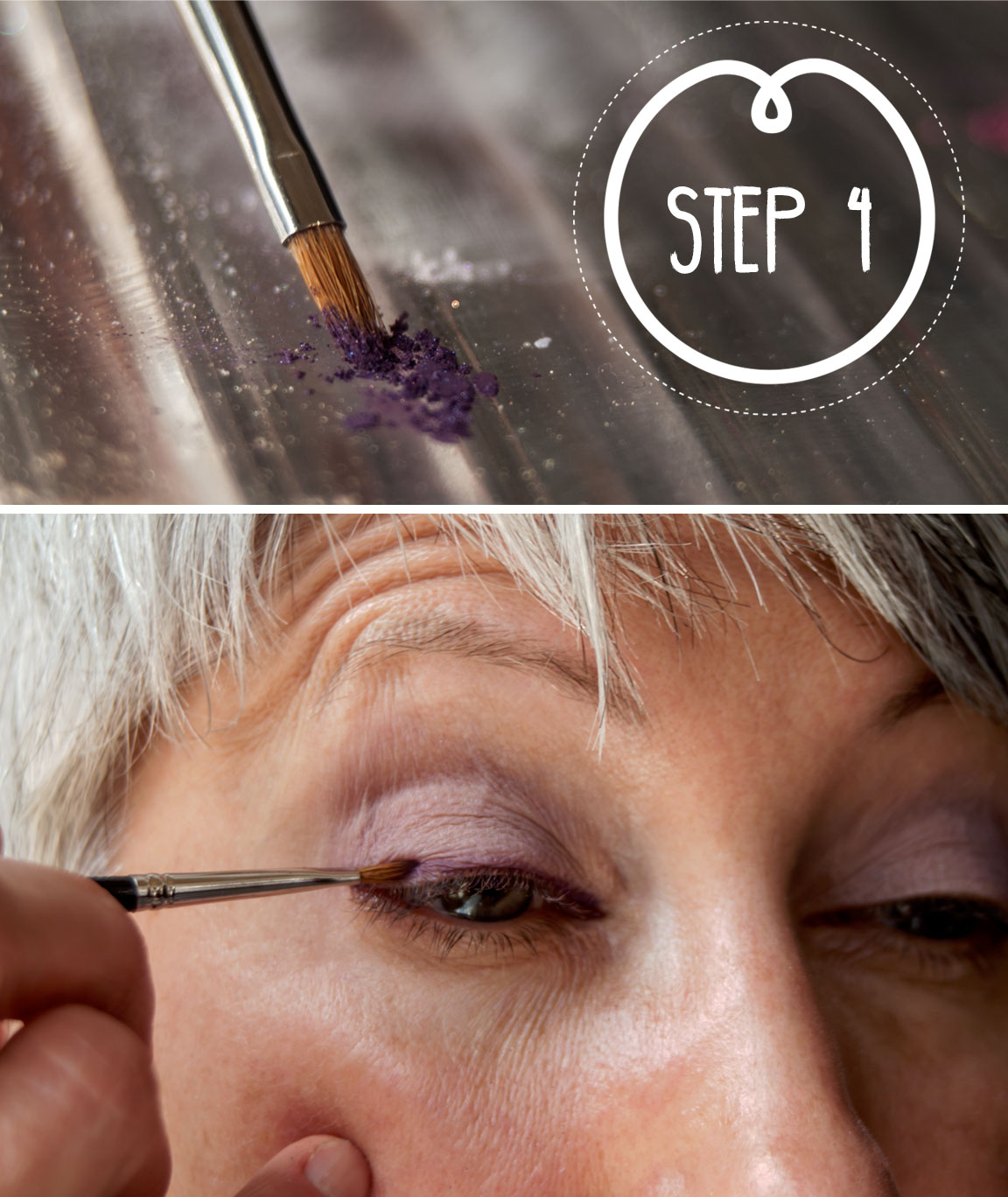 Lastly for her day eye look, she adds Scout with the Walk the Line brush. Scout is a deeper purple which lends a little drama to the eye without over doing it. She applies the color by following the lash line.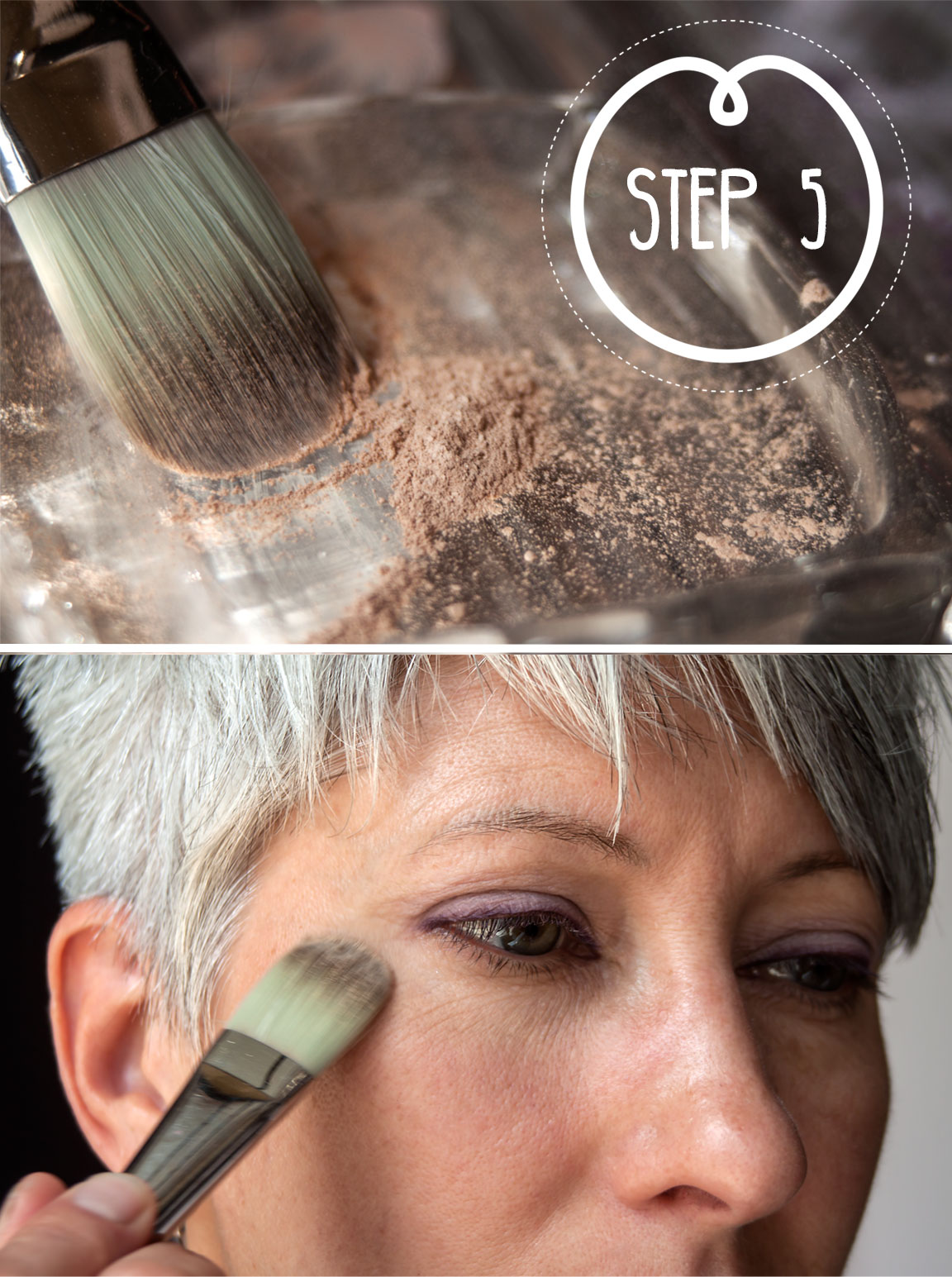 One of the most important steps in the makeup routine, foundation. Darin wears Eureka as her foundation color and applies with the Steady Eddie brush for a more thorough coverage.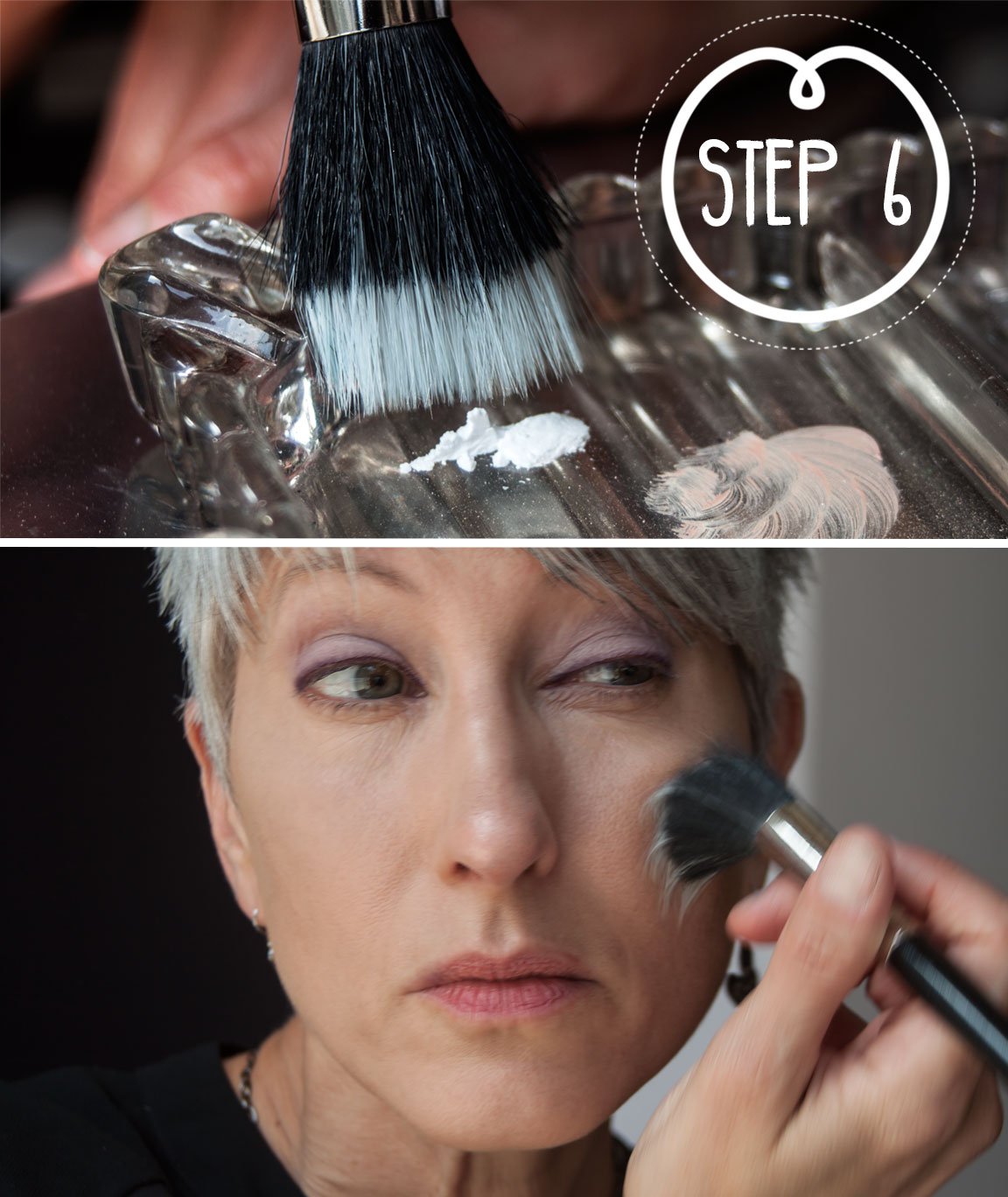 After her foundation Darin applies Soften with the Dandy Andy brush. Soften is a finishing powder that smooths fine lines and wrinkles. It also aids in blending contouring lines and absorbing moisture in the summer heat. He is one of our staples and is a bit addicting.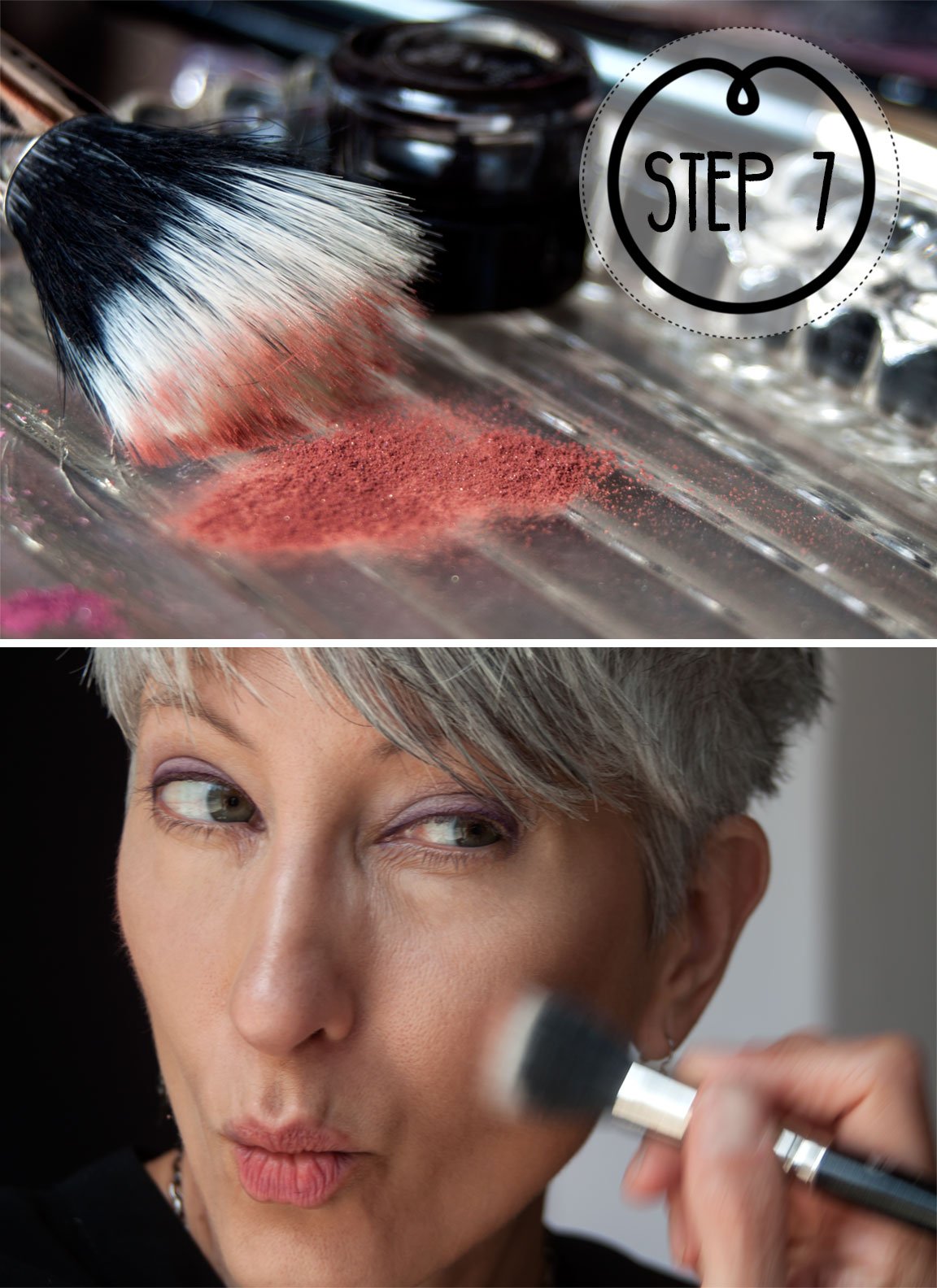 Next, Darin adds dimension to her face with bronzer. Her go to bronzer color is January Love and she applies him using the fishy face technique. Doing the fishy face helps you locate your cheek bones and find where to grace your cheeks with bronzer to give you a little more fierceness.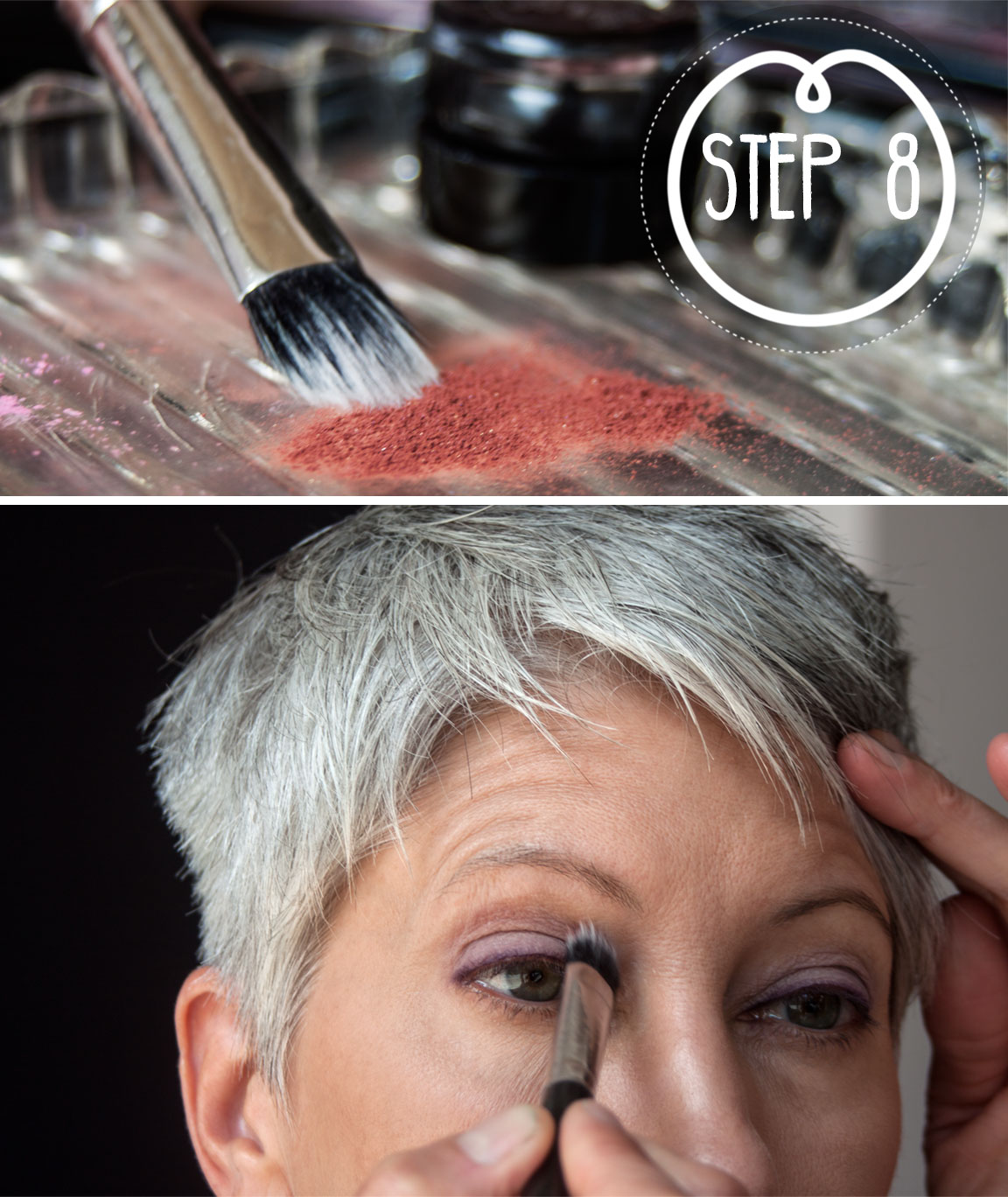 Using the same color, Darin contours her eye with Prize Fighter, putting January Love in the fold of her eye while looking straight forward.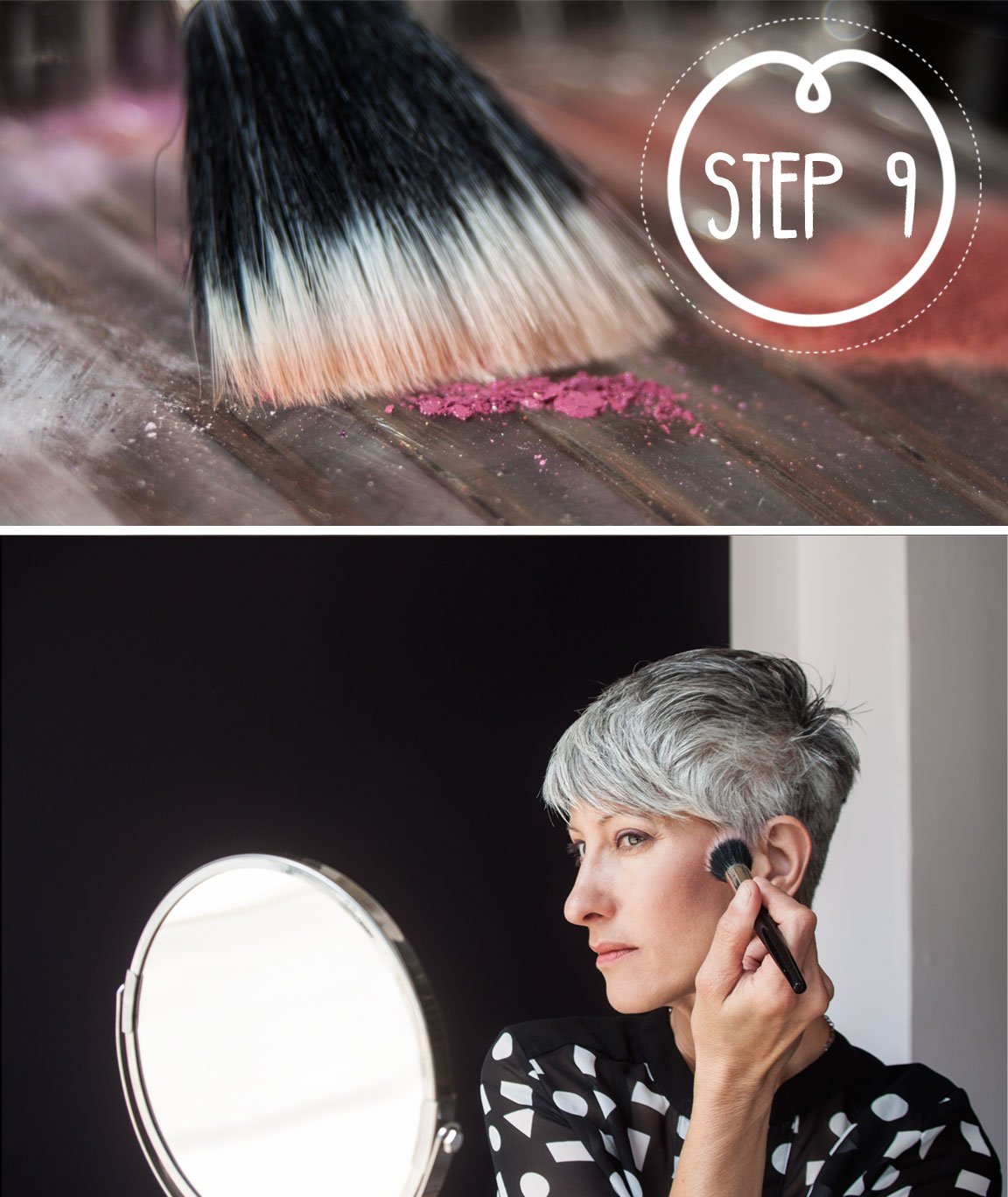 Next Darin uses Vigilant to add depth to her cheeks utilizing the Dandy Andy brush so as to keep the color application light. You want to apply on your cheeks, barely above your cheek bones.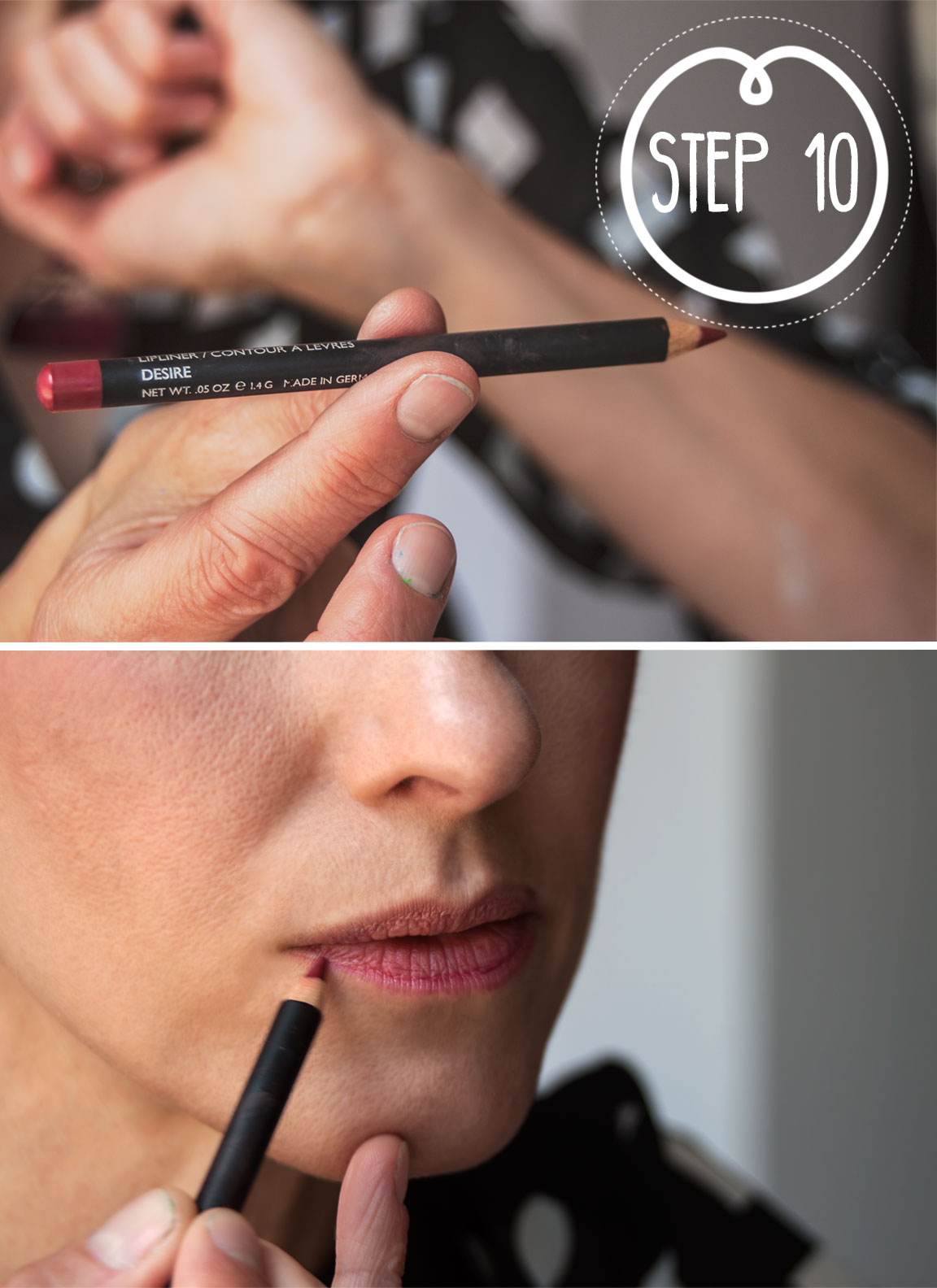 Next for the lips, Darin uses Desire lipliner first to create a nice pop of contrast for her lips. Liner is scary for many a makeup user, but the key is to not do thin lines around your lips, but thick lines that are inside your lip line coloring the outer triangles of your lips and lining the peaks and curves of your "heart" area of your lips.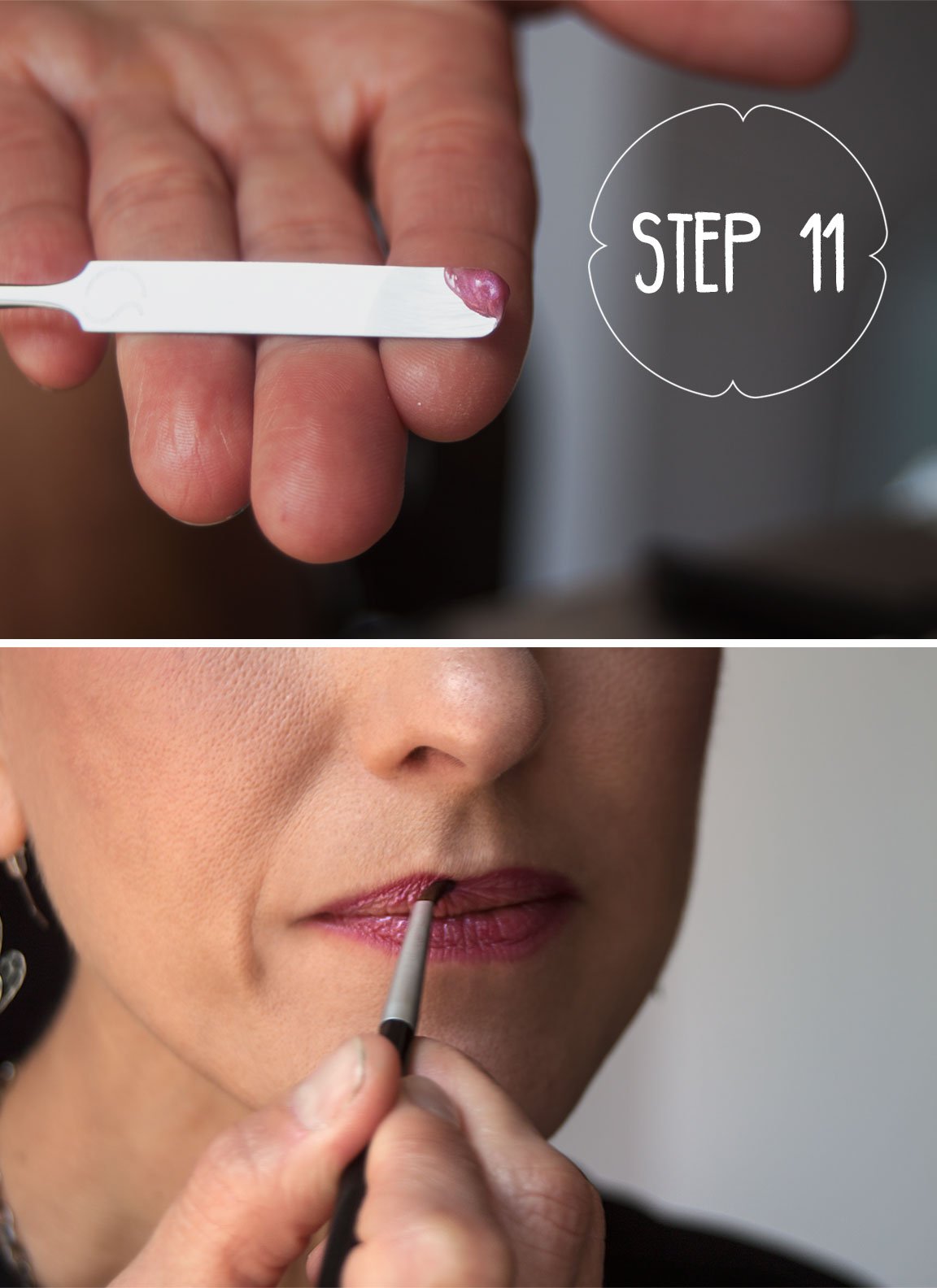 Next for the lipgloss, Darin chose Wine Me Dine Me due to the purple pink tone that harmonizes with her eye color. Applying it with a lip brush she completes her lip look.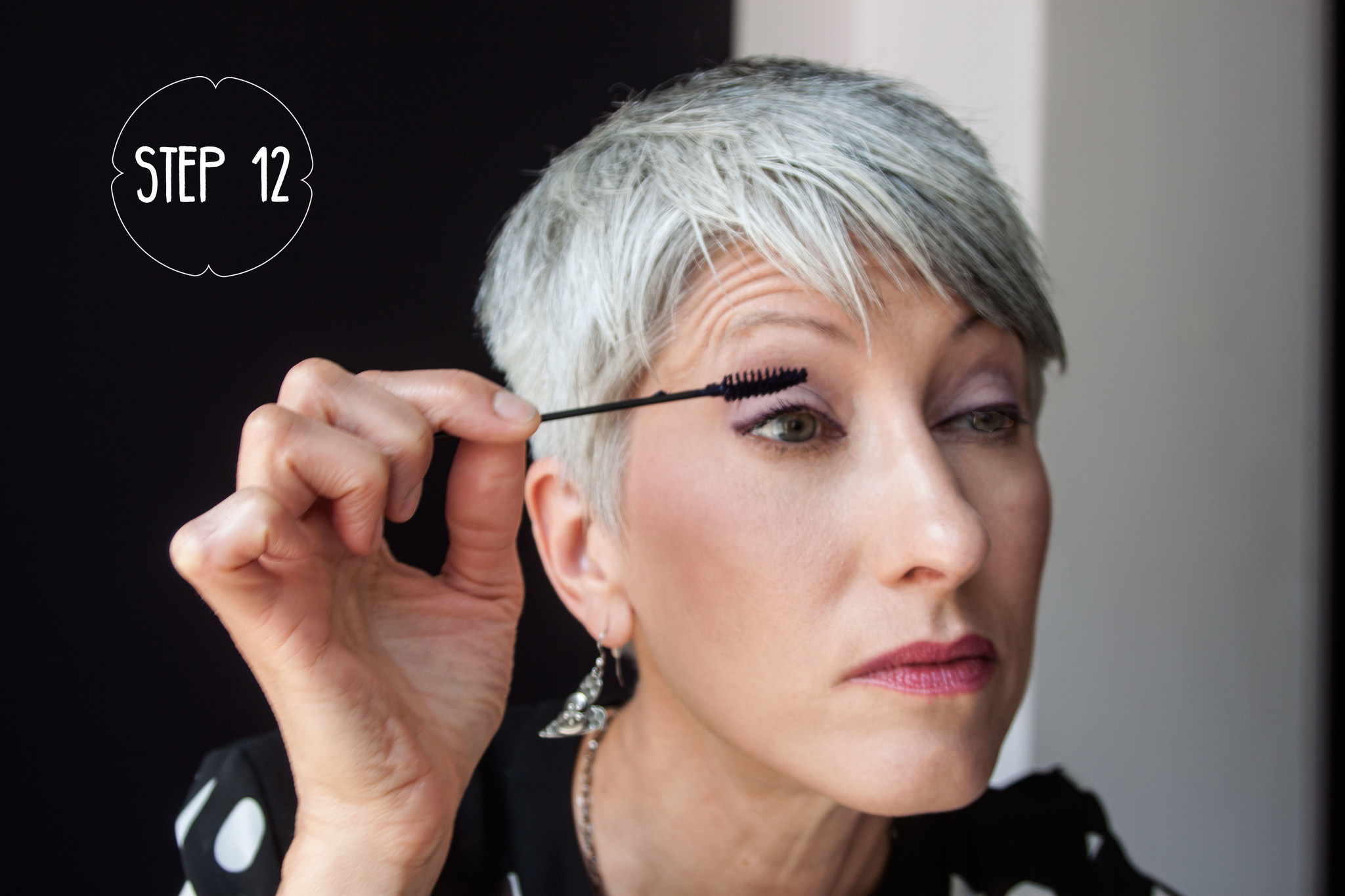 Lastly Darin applies mascara. The one thing that brings an entire makeup look together is mascara. It is the lifeblood of makeup and what gives your eye that extra pop of amazingness! Finally Darin messes her hair up like a spectacular puffy feathered bird. We all have that one extra step that brings a little uniqueness to our look, messy hair is Darin's!