Look, I get it, big makeup is in. False eyelashes, sparkly eyeshadow, bold dark lips are the rage for a reason – because they are fabulous.
However, and this is coming from a Millennial my fellow big drama makeup lovers, when you are going to apply for a job – step away from the glitter and go for the subtle glam.
I know it is hard to do, we are all unique crazy unicorns and we want the world to see our lovely! I know at this point you are squinting your eyes with your perfectly sculpted brows right now wondering if I am truly one of you… see pic below for credentials.
Now that we have got that out of the way, let me get to the point – when going to a job interview, go natural.
Introducing my sister Elea; newly graduated, talented artistic genius, cluelessly crazy clothing wearer. After getting an interview for a Graphic Design position she came to my mother and I for advice on how to dress for a job interview. So, because this is a relevant topic for many other young Millennials and non-Millennials alike, we thought we'd make a post about it.
1. Keep It Simple Sister (stupid is just rude)
When it comes to makeup for a job interview, the best strategy is to keep things simple. Put away your Kardashian contour kit, your false eyelashes, and your mauve lip color. No matter what job you are applying for, you want to look pleasant and approachable. Instead go with something subtle that accentuates your features in a soft and flattering way. You want to look like a good addition to the team!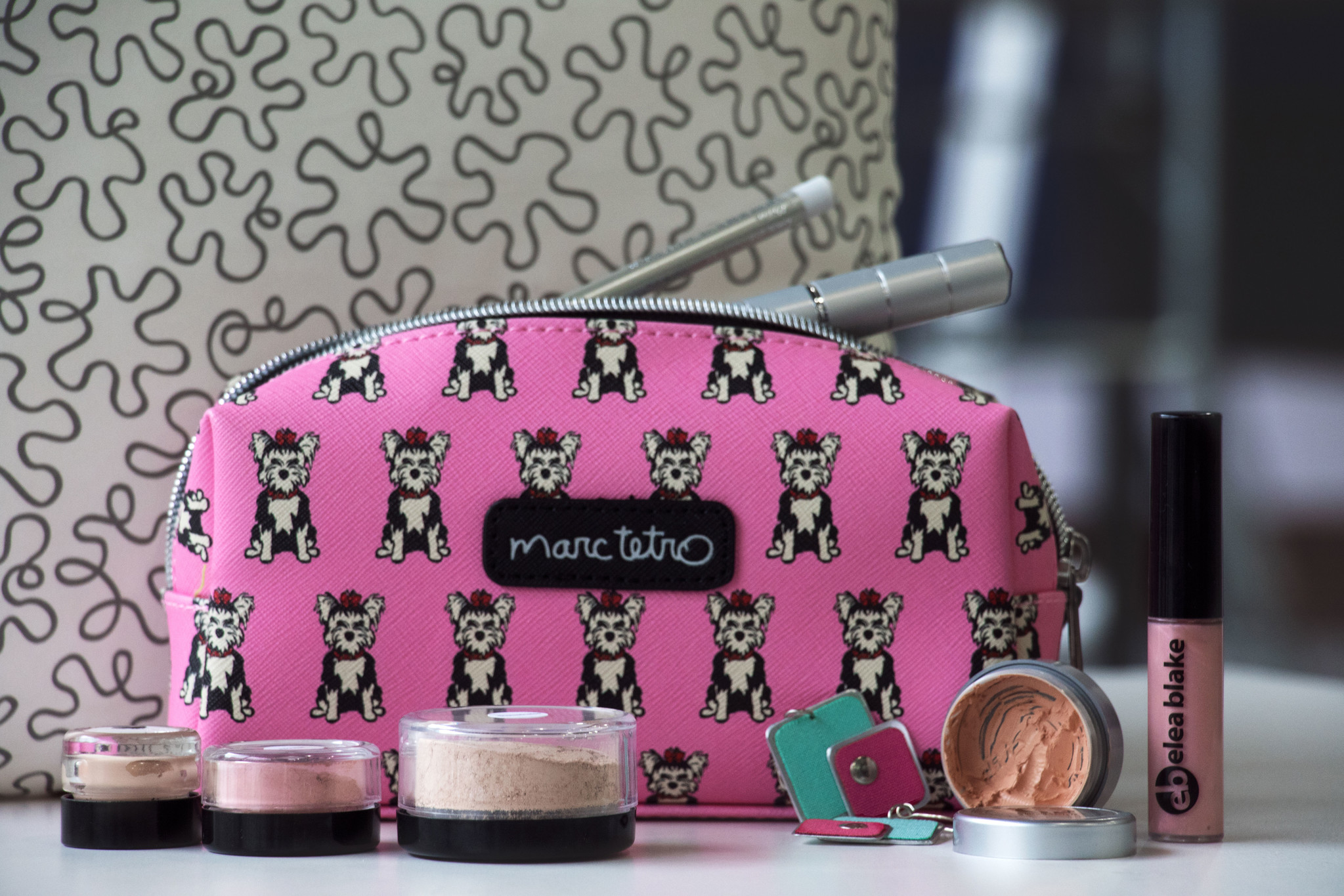 Our recommendations:
For Elea we used the following, but obviously your colors will vary depending on your skin tone, so along with the color we are going to add an "in general" note in italics. If your colors aline and you like the look of them, feel free to click on the name to be sent to it's home in our shop!
Primer: Eye & Lip Primer [If you need more coverage you may want to look into our fabulous Foundation Primer as well!]
Apply the primer on your eyes for a more consistent coverage. It will make your foundation look slightly lighter on your eyeballs when you cover the base with it so that you have a bright eyed go-getter look.
Concealer: Cinema Secrets #61 [Your concealer may not match you foundation as your problem spots have a different undertone then the rest of your face which is why you need more coverage.]
Apply your concealer on your problem spots using the stippling effect- basically bouncing your brush in the darkest lowest areas of your eye wells (puffy eyes) or other area and then brushing UPWARDS to blend.
Foundation: Striking [A color that matches your skin tone is especially important- if you need more coverage you can use a sponge with our mineral just make sure you tell a Colorista that is your preferred method as wetting the mineral will alter the color a hair so you will want a slightly lighter foundation color]
For Foundation apply all over your face including your eyeballs. You want to look fresh faced and ready to go. Make sure you apply coverage where your concealer is to even your skin tone.
Blush: Angelic [Use a soft light blush with a pink hue to it, this color is always in fashion but is particularly in fashion in the Summer. It will make you look rosy cheeked and lovely.]
The main concern with blush is to use the right brush and not go over the top, a little dusting on the apples of your cheeks is all you need to add life to your face as your foundation will flatten your face without it.
Finishing Powder: Soften [Can be used on every person as it is translucent.]
A dusting of Soften will minimize fine lines, bumps, and wrinkles. It will also help blend your makeup together so as to make it look like you aren't really even wearing any of it.
Eyeliner: White [If you have a darker skin tone you may want to try a light brown – basically you are looking for a color that is a value up, or lighter, from your natural waterline color]
Applying white on your waterline with a quick swish is a simple way to make your eyes look wider which is more inviting to the individual who is having to stare at you as you talk about how great you are.
Mascara: eb Ultimate Black Mascara [Use brown if you find black to be too much for you, avoid creative colors like purple or blue as it can be distracting and look over done.]
Lipgloss: Aspiring [Use a lipgloss color that coordinates with your blush so you look natural. Avoid lipstick unless you need to look a little older than you appear as it is more severe and can easily look over done to an interviewer.]
Brows: Some people are blessed with full brows, but that doesn't mean you shouldn't brush them. Just like hair, eyebrows need some brush love too. Get an eyebrow brush to tame your hairs with the 1,2,3 rule.
Brush your hair that is closest to your nose up.
From the tiny hairs that are up brush towards your temple in a slightly upwards motion.
At the arch (everyone has one even if it is tiny) brush downwards towards your ears.
2. The Outfit
So now you have your face on and you are looking like a regular job interviewee stunner, however you are bored with how normal you look. Take that frustration and infuse it into your outfit. A rule of thumb, no matter what job you are applying for, looking put together with a touch of creativity is always appealing. There are many ways to do this, but with Elea we used a bow tie… because as a great mind once said: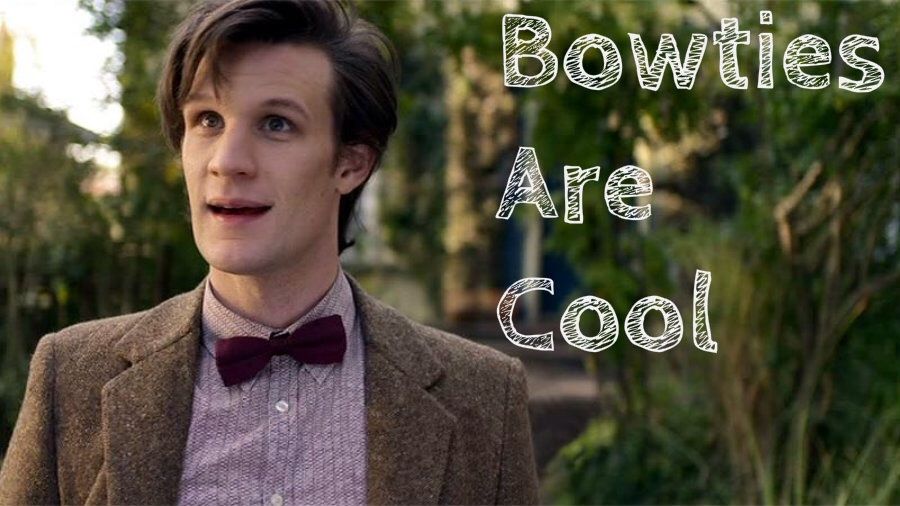 Other options include an intriguing necklace or earrings, a bold watch, an eclectic purse, or some fabulous shoes- whatever you choose make sure it is something that represents you as a person! Elea also incorporated a dinosaur tote bag to carry her laptop for her portfolio reveal, because as you may have noticed from our studio pictures and the like – our family is obsessed with dinosaurs.
3. The Mane
Hair is always tricky for a job interview and it really depends on your facial shape and what job you are applying for. The main rule of thumb is not to go over the top. Even if you are applying as a hairdresser (or for that matter a makeup artist) you don't want to scare people away with your hair. So no "Closer to Jesus" hairdo, or pin up girl curls, again keep it simple sister! Soft loose waves, simple buns, or a luscious pony tail is the best route to take. Just make sure that whatever you do, you feel comfortable with it! Nothing is worse than constantly patting your head or checking our your hair in the mirror to make sure it is still staying where you put it.
Lastly, good luck! Job interviews are both a curse and a blessing. No one really enjoys them, not even the interviewer. Have something original and fresh prepared, stay relaxed, keep your answers concise but friendly, and last but not least – crush it!
With Love,
Blake