To take a phrase from the Parks and Recreation dynamic duo of Tom and Donna, when it comes to color, nothing is safer than Harmonizing yo self.
So how does one do this with their best tones? Harmonizing is simple with the new ebhues palettes!
First you have to get your colors together, this is now incredibly simple with our ebhues codes and palettes by hue. For this instance we used the Ambition 11 palette to play with the lovely purple red hues that are perfect for the Spring season. In order to find colors that share that hue space we then typed in A11 into the search bar on our website to look at our options.
Ze Tools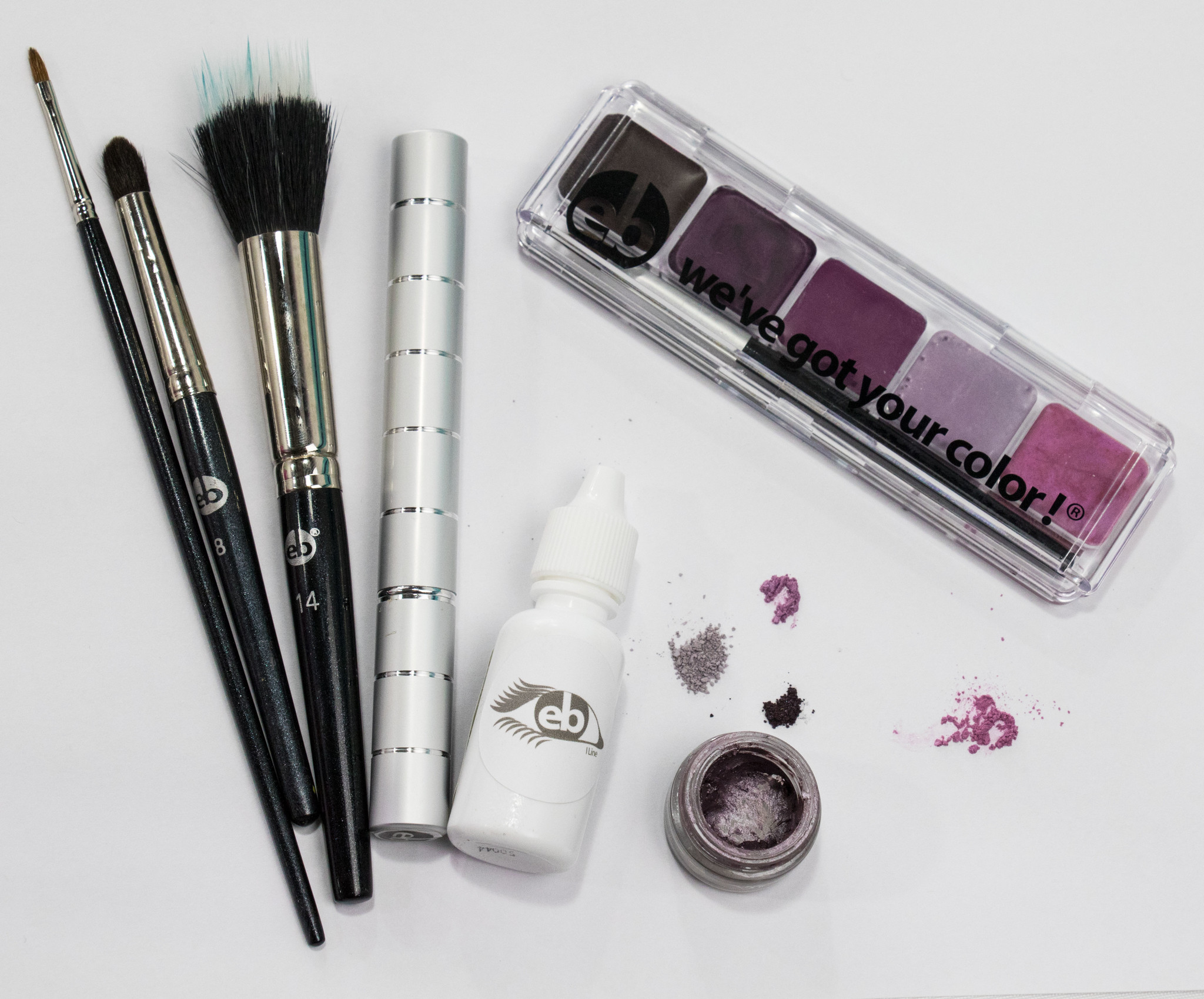 Prize Fighter #14 for ultimate blush application.
Tickle Me #8 is the perfect eyeshadow brush for all over eye colors.
Walk the Line is the quintessential liner brush.
Black mascara, because no look is complete without mascara excellence.
iLine for turning any mineral color into a fabulous gel, perfect for getting a smooth liner look.
Unwavering, the mineral all over color and perfect eyeshadow base. Pictured next to iLine bottle.
Peace Maker, pictured above Unwavering, the perfect pink eyeshadow for a subtle dash of vibrance. Place him on the middle of the eye and go outwards in the outer V for a lovely pop of color.
Dead Pan, the dark pool of loveliness pictured below and to the side of Unwavering. He is perfect for adding depth to your eye look while maintaining your color scheme. We mixed him with iLine for a more defined look.
Ever After, the gel shadow and liner in the jar at the bottom of frame. He is perfect to add a highlight pop on the lower lash line of your inner V.
Suspicious, the lovely vibrant pink that goes smooth as silk on the apples of your cheek.
And lastly….. the Ambition 11 palette of course!
Ze Look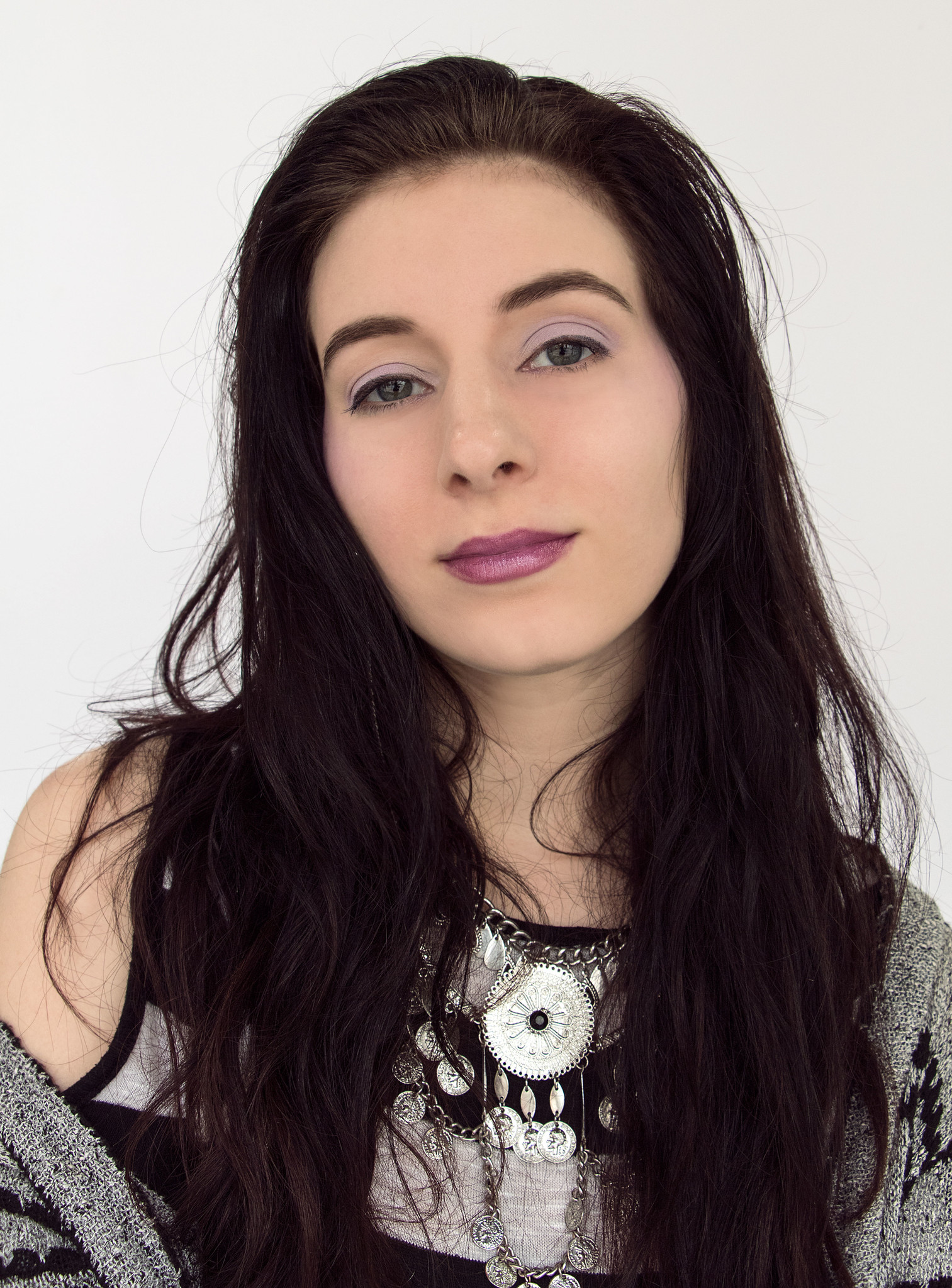 The lip colors in this picture depict all but the Luscious gloss in the Ambition 11 palette. Factual was used as the base with Intoxicating used on the outer V of each side of the lips and Cynical on the outline of the lips. Lastly, a pop of Blithe was placed in a heart shape on the middle of the upper and lower lips to create lovely dimension.
**Note**
We did this color palette to coordinate with Blake's pants, a perfectly valid reason to harmonize your makeup tones.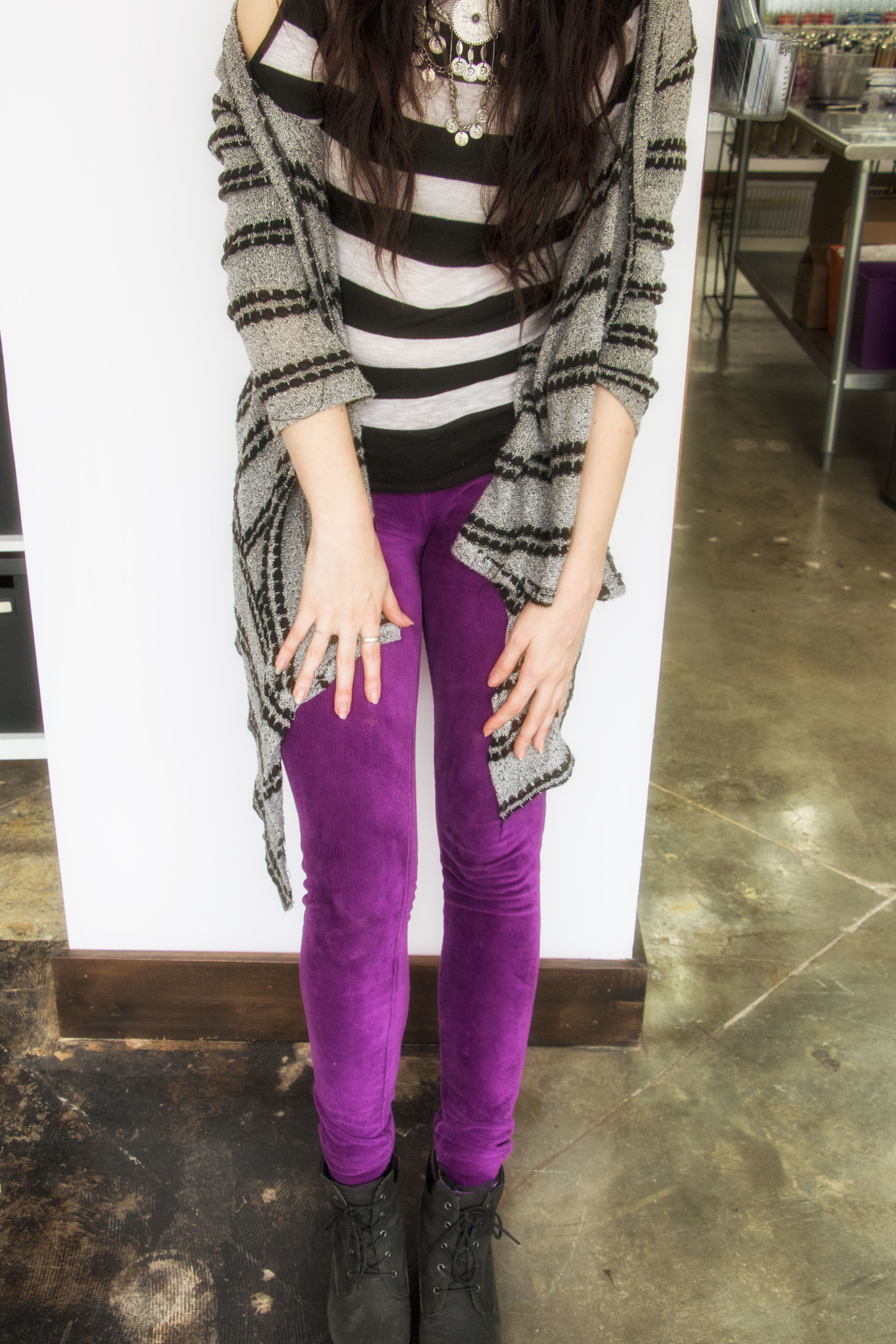 What hue will you harmonize your makeup look to?