Red hair is not a feature many women come by naturally, but to those that do, the right makeup can be a challenge.
The first thing to pay attention to when deciding on your makeup colors is what type of red hair you have. The tone in the hair dictates the color choices. When I work with a red head, I begin by analyzing the tones in the hair and look for copper, flame red, cherry or red with a blonde tone to it.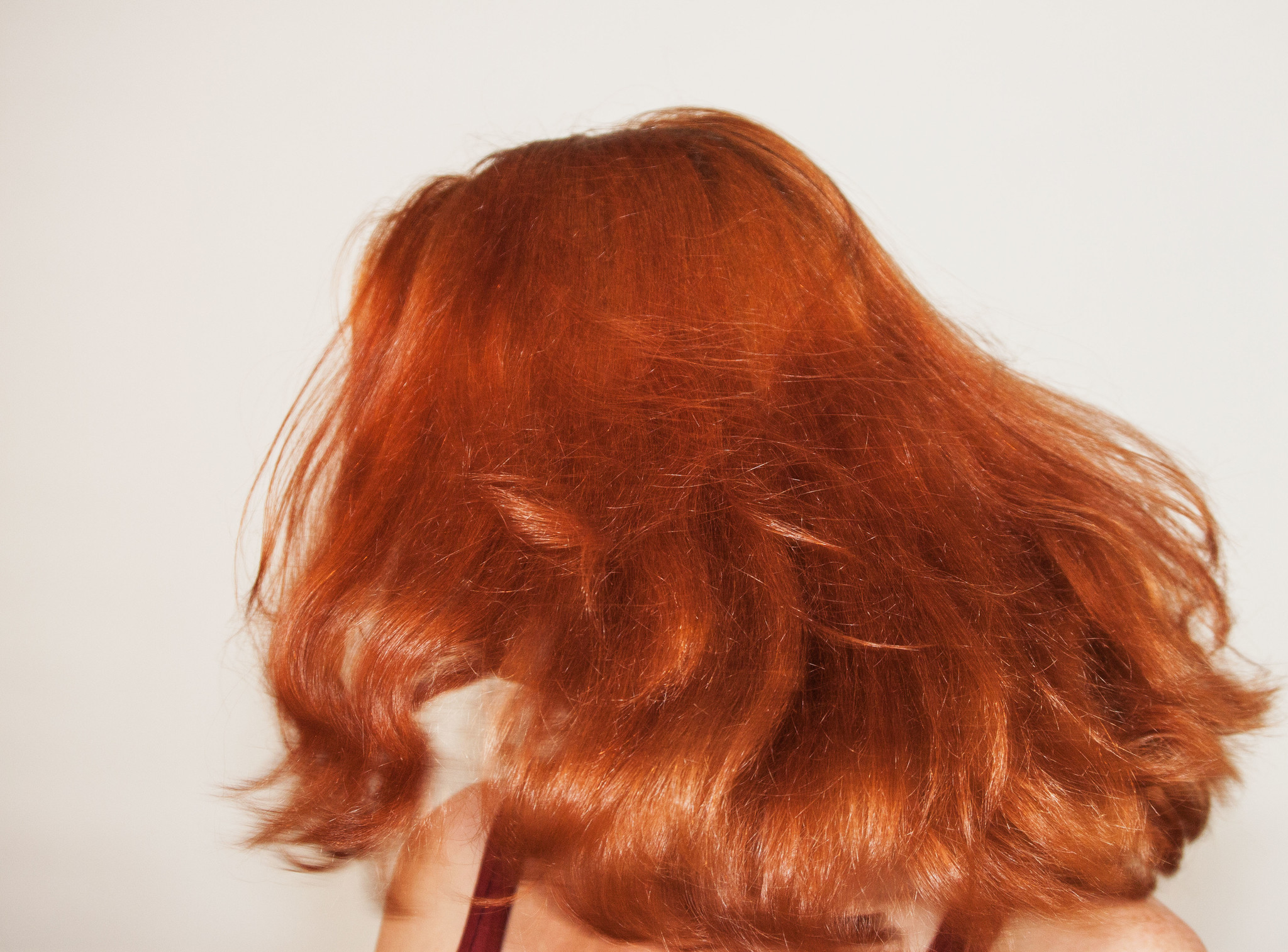 Most copper red heads look amazing in orange and peach toned makeup. Those whose red hair has a blonde vibe look wonderful in coral tones. Those that have flame red hair with a blue-red tint look gorgeous in cooler tones such as berries and those with a cherry tone tint look amazing in magenta tones.
My point is you cannot just lump all red heads together. The color of the hair compliments the skin. Depending on the tones of their skin- proper makeup should be applied. Here are some options, but first let's begin with the lovely red head with golden blonde highlights and skin with a crisp clarity.
From left to right the above colors were applied as follows:
Hopeful (a slight peachy/pink) as an all over the eye lid area.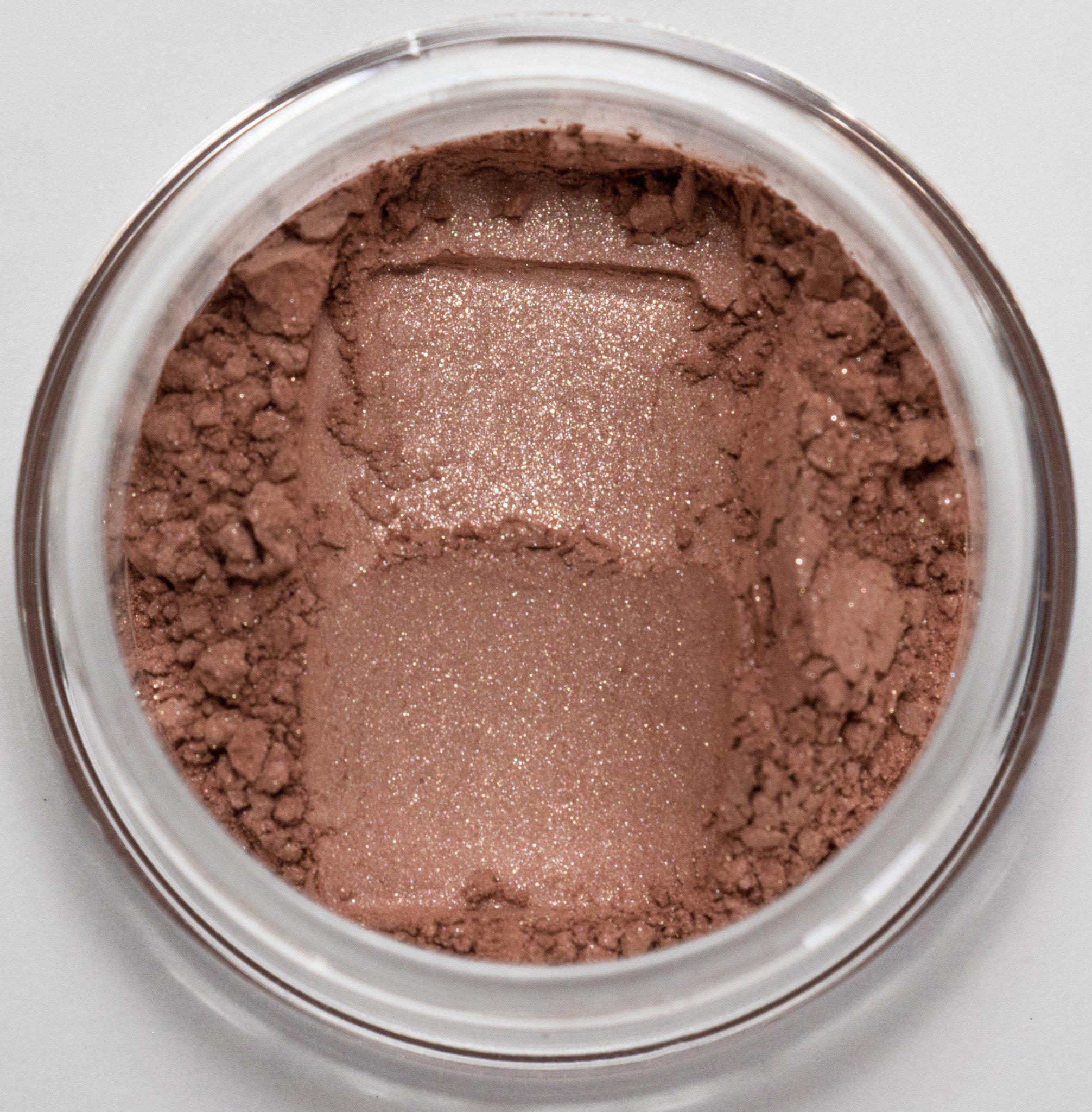 Bouncy in the middle of the eye lid over top of Hopeful.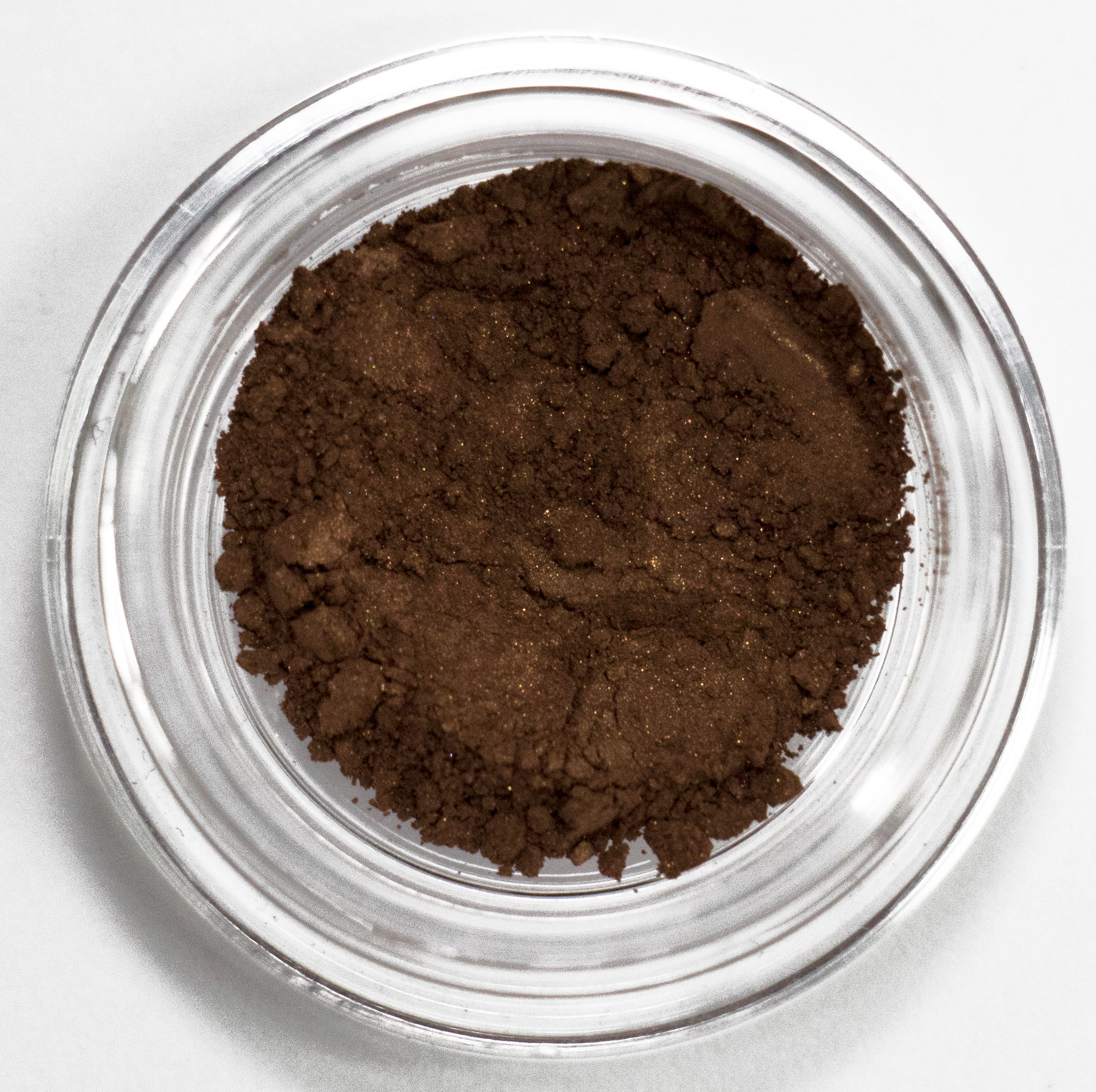 Bonafied with a brush called 007 which allows for a more solid application to be applied in an upward motion along the lash line gently blending the color to provide warmth to the eye.
Valiant as a lash liner for the top and bottom lashes with both the So Acute brush and the Walk the Line brush.
Use So Acute, an angle brush to carve in the V of the eye and accentuate the top eye liner.
Next Voluptuous blusher was applied to the upper cheek areas in an upward stroke using Dandy Andy an amazing brush that wisps the color gently over the cheeks.
February Love is a great contour color using the same Dandy Andy brush.
Marrakech lip liner with Pink Stilettos lipgloss looks great on the lips! The look may sound difficult but any of these colors in combination or alone look amazing upon red heads with this skin tone/hair color combo.
For copper toned red heads here are some options: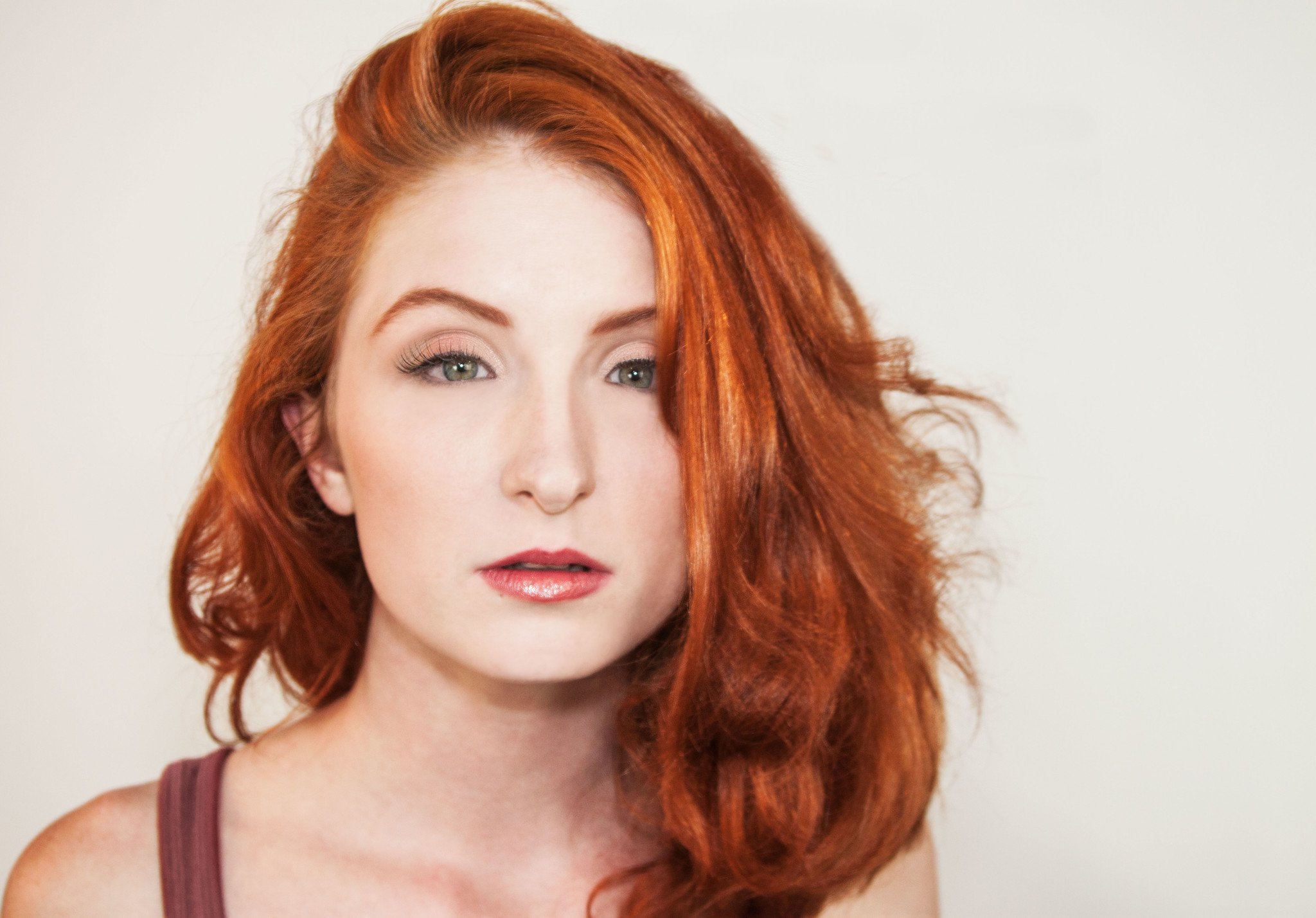 From left to right: Friendly, Suede, Hollywood Starlet, Comforting (blush and/or eye), September Love (bronzer or blush), Champion and Game On (Lips).
For a red head with cherry red tones to her hair these colors would look lovely:
Timeless eye color, The Whole Package Blush, Black eye liner for a smoky eye, Electric and Rapturous Lipstick, Swanlike lipgloss and Raisin lipliner.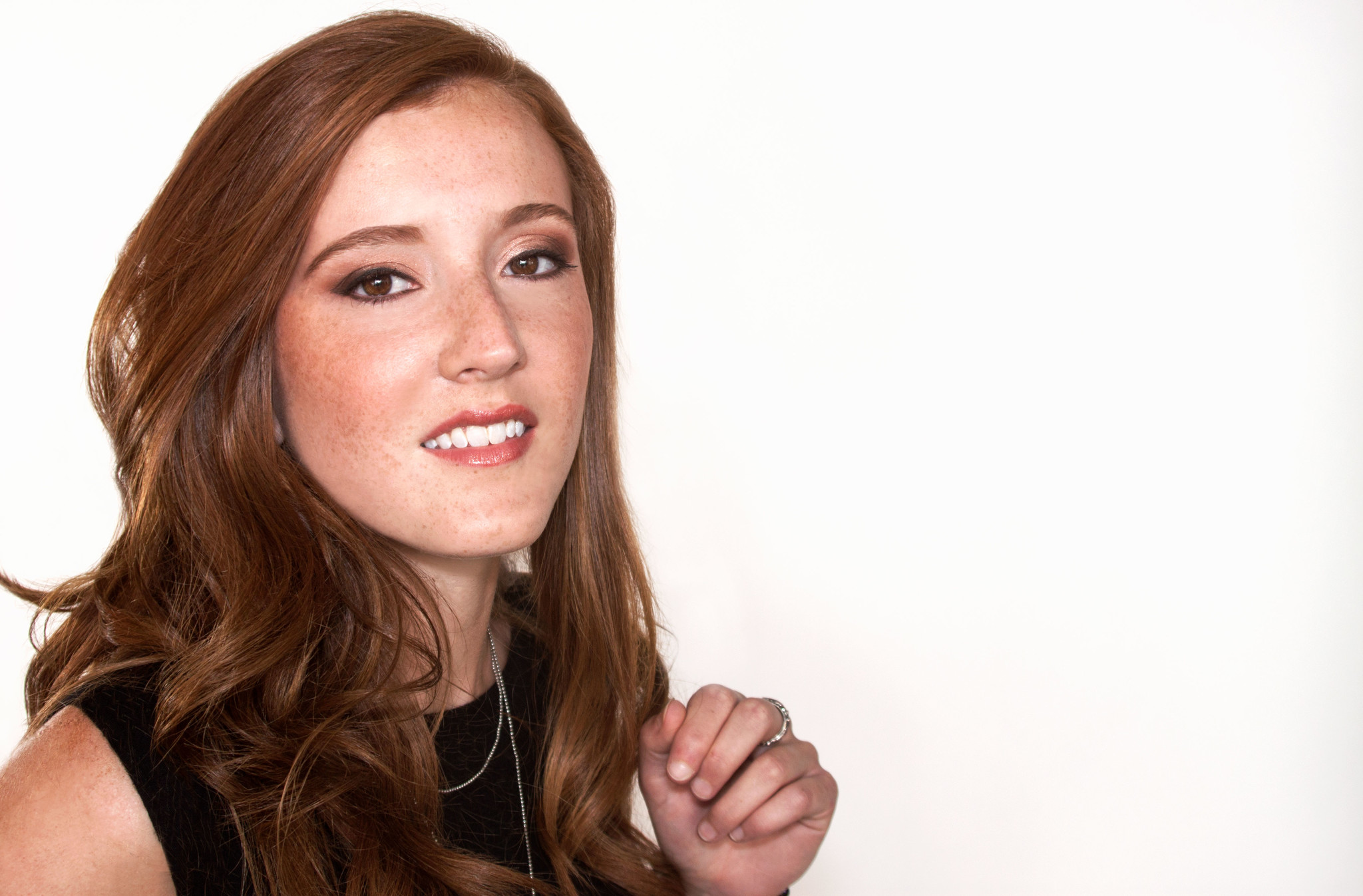 For a red head with blue red tones to her hair these colors would lovely on her:
Gung Ho, Bashful and Savvy on the eyes, Mauve eye liner, Sharp as a Tack blusher, Hopelessly Devoted and No Brainer lipgloss.
There are so many more colors that one blessed with the gift of red hair can wear. If you have any questions please ask! We love our red headed clients and know that with such a bold hair color comes many challenges, but as our motto goes, we've got your color.
All the best on your color adventure,
Darin Wright