In continuation of our color series, we have a fabulous Determination look for you. Determination, our yellow green, can be a scary color to wear on your face. It doesn't have to be though, if you know your right yellow green! The model in the above photo was an Autumn in her Determination hue. You may be wondering what makes yellow green a Determination color.  Determination is the mixture between yellow which is energizing and green which gives life. It unites these two forces into a color that is reminiscent of the earth reclaiming abandoned buildings with crawling ivy or the adaption that animals of all species must make in order to better thrive in an ever changing world. Though we view the sprouts of grass and other such plant species as weeds in our garden, it is just another example of the determination that life and energy create when they are interwoven with one another…. or as they say in Jurassic Park, "Life finds a way".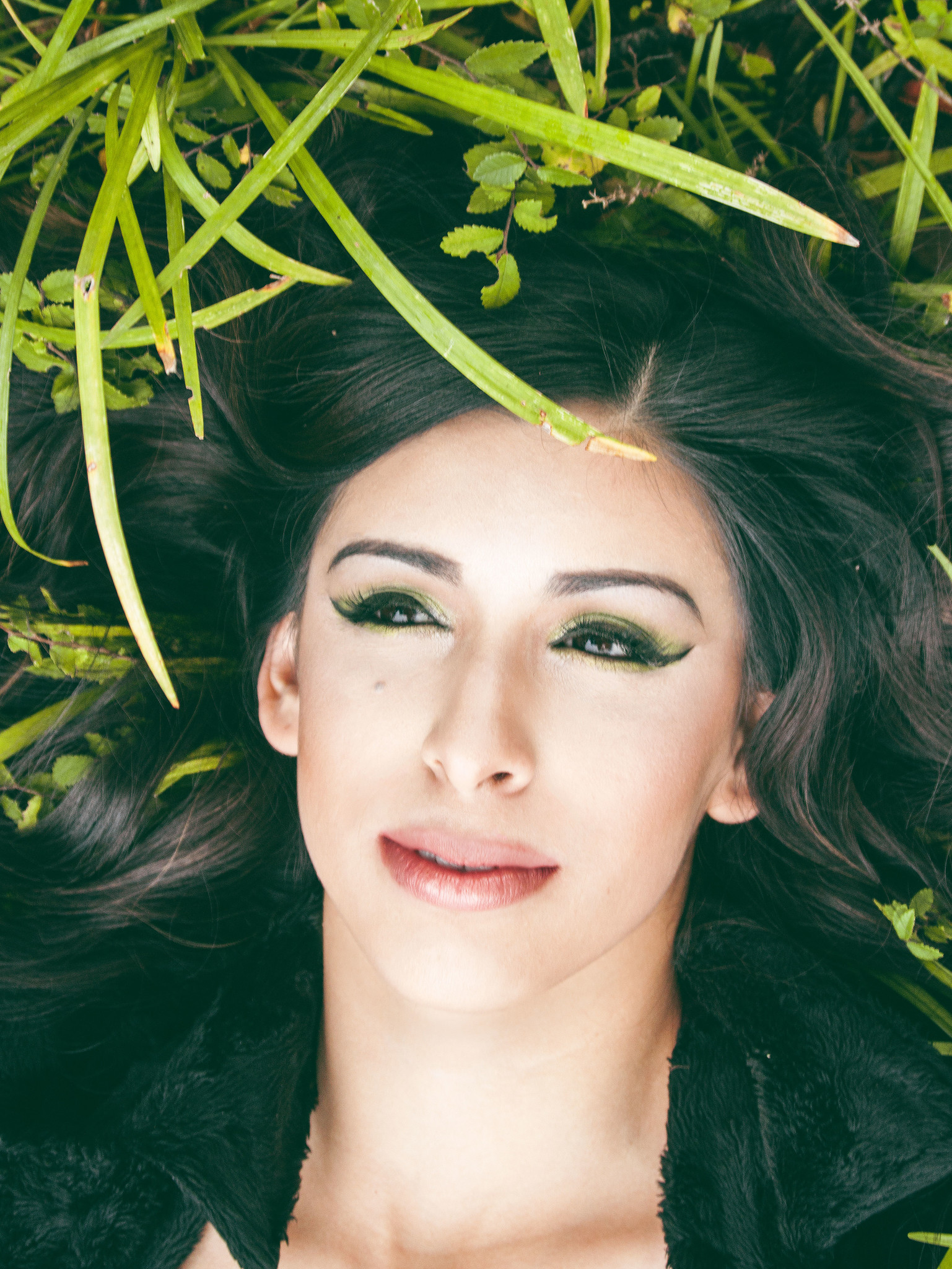 It is for this reason that the Determination makeup look is more fierce with sharp lines created by Black Out liner on top of the bright and fabulous Superfluous with Pure used as a pop.
On her lips is Gregarious.
The end result is a fiercely glamorous makeup look that is sure to give you the energy and life you need to achieve your goals.