Christmas and New Years offer the unique opportunity to dip into those metal eyeshadow colors and pull out your vivid red lip color to dazzle. Whether you want to look like a warm pot of molten gold or an icy silver queen, we have some simple tips that will help you look absolutely dazzling!
The first look was done on a warm toned woman, who looks best in yellow undertones, or that of the "spring" family.
We used the Power 21 palette for her lips, the palette is her best hue and because it houses a range of colors, it is perfect for switching up the lip color throughout the day! On the eyes, we used Iridescent Gold and Rose Gold, we also applied Iridescent Gold to the cheek bone as well with the Dandy Andy brush to give a beautiful sheen in the evening lighting.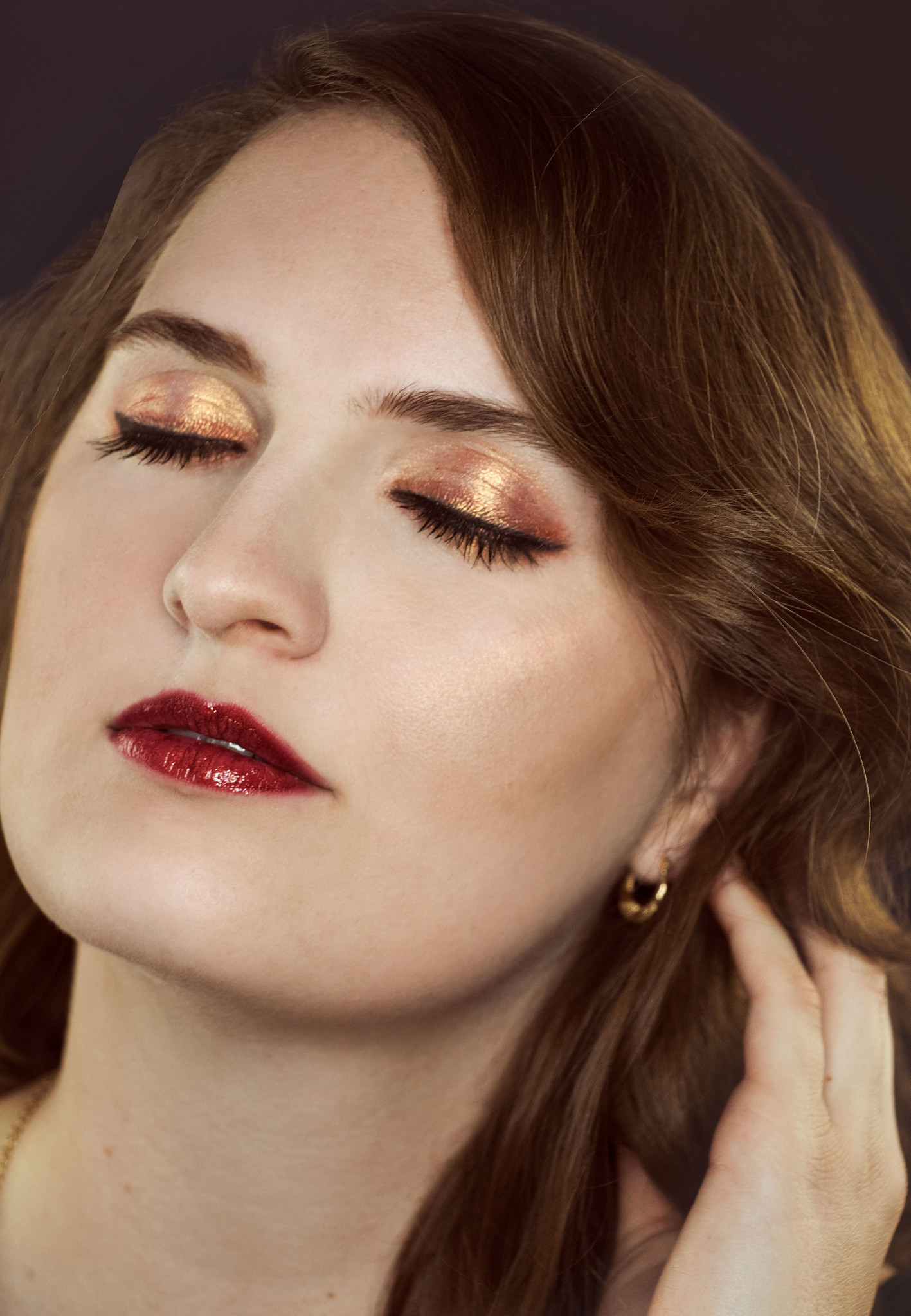 The look is super simple, with a dusting of Rose Gold all over the eye and on the lower lash line, Black Out gel as the liner, and a pop of Iridescent gold in the middle.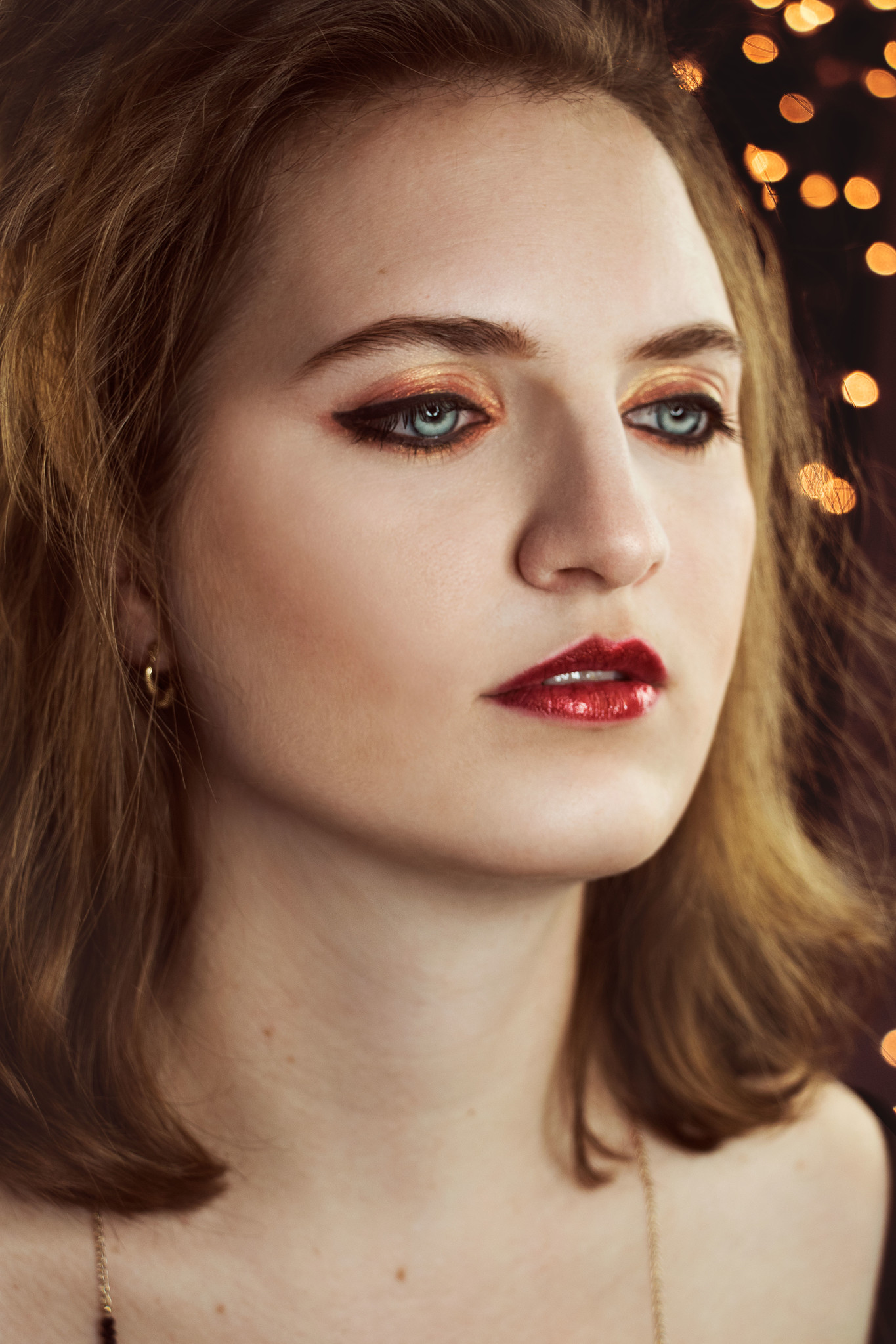 Add some blush and bronzer and get an evening look that is positively glamorous!
Some of you may be thinking that shimmer and shine is the look of a younger woman. However, Darin would disagree. A soft dusting of Icy on the cheek bone and Silver on the eyes is perfectly doable for any woman who hangs on the cooler spectrum!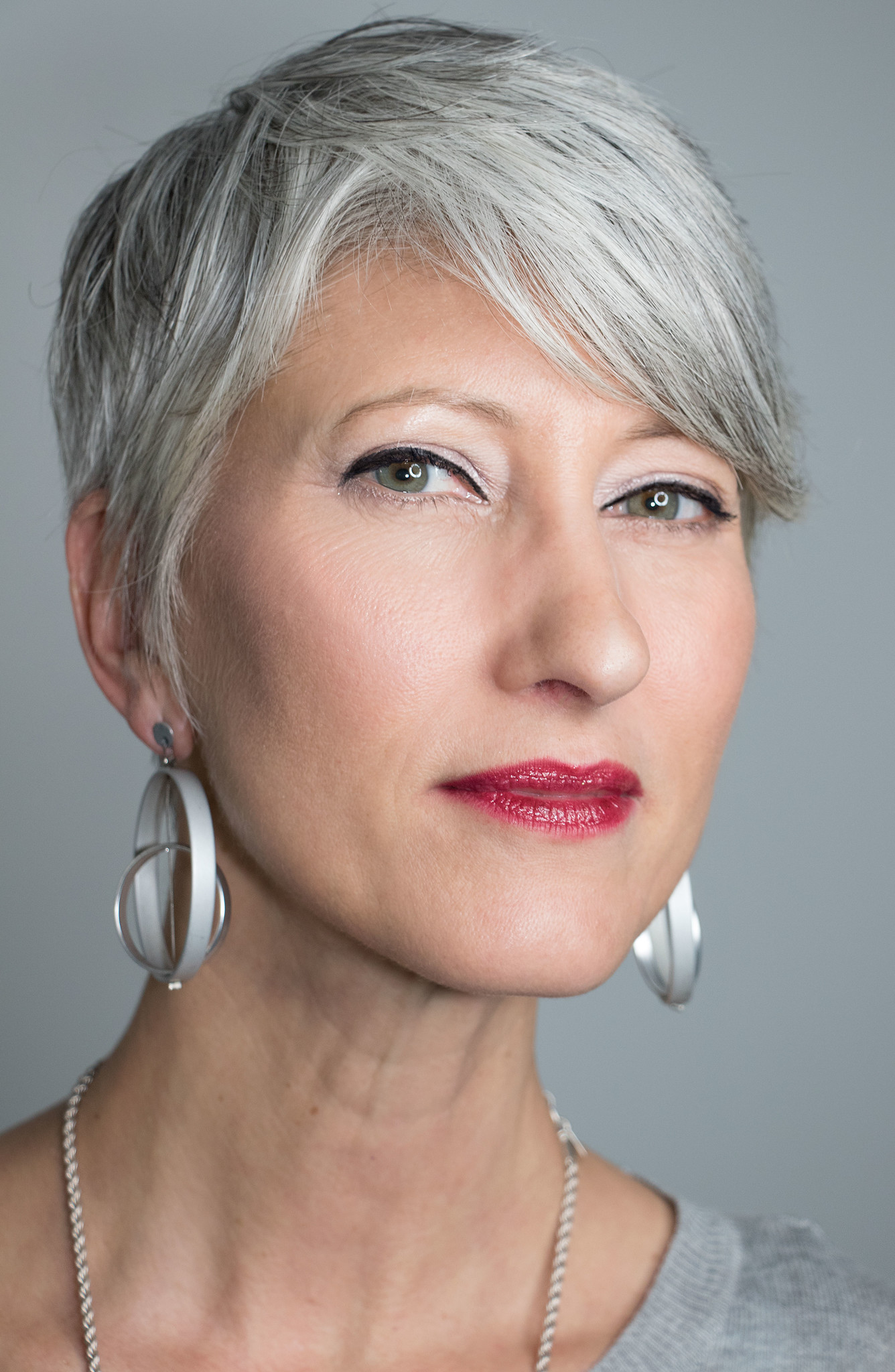 As we always say, age should not deter you from embracing a full spectrum color palette! Let us know if you have any questions on how you can wear shimmer and sparkle!