Hello, Blake speaking, I am the individual who gets to create these makeup tips (amongst other things). Sometimes my work is simple, other times, for example in the creation of this series "Colorista Living" my job presents some unforeseen difficulties. As in asking for a Colorista to stay still for a moment and show her morning makeup process. I am letting you know this because some of these pictures aren't as crisp as I would like to help guide you, oh lovely makeup patron. Don't get me wrong, most the images are quite clear, however this makeup process takes about 10 minutes for the Coloristas to do so asking them to slow down would be like asking a New Yorker to stop walking so fast.
So here we are, Adrianne's morning makeup routine, showing you how to do a natural makeup look that is soft and stunning.
First. The eye and lip primer.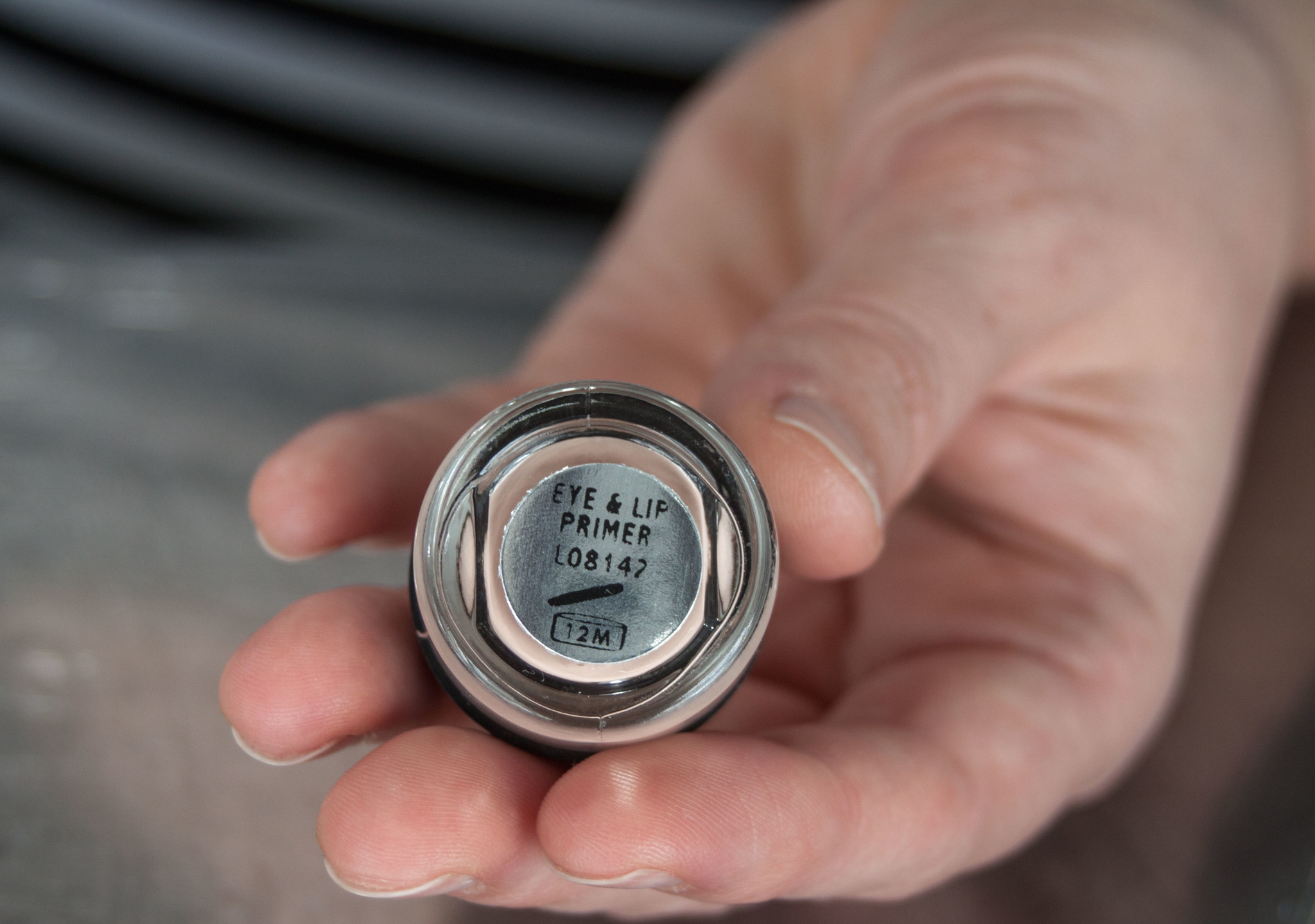 To apply you will want to use the Hide Me brush or one similar to it.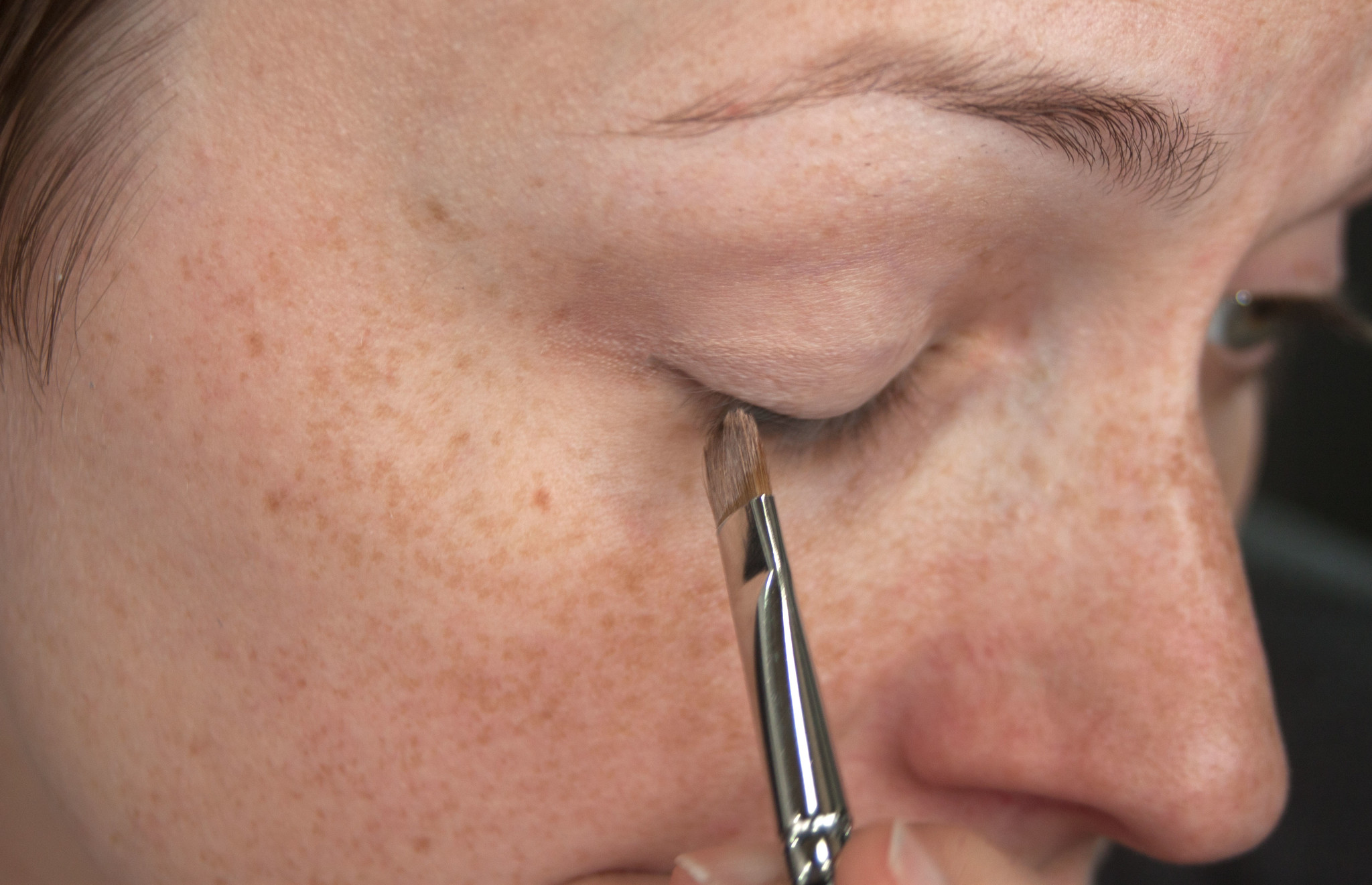 Using the primer creates a nice base for the rest of your look, it is especially important if you are using lighter colors that you want to stand alone.
Next the over all eye color, in this case Insightful.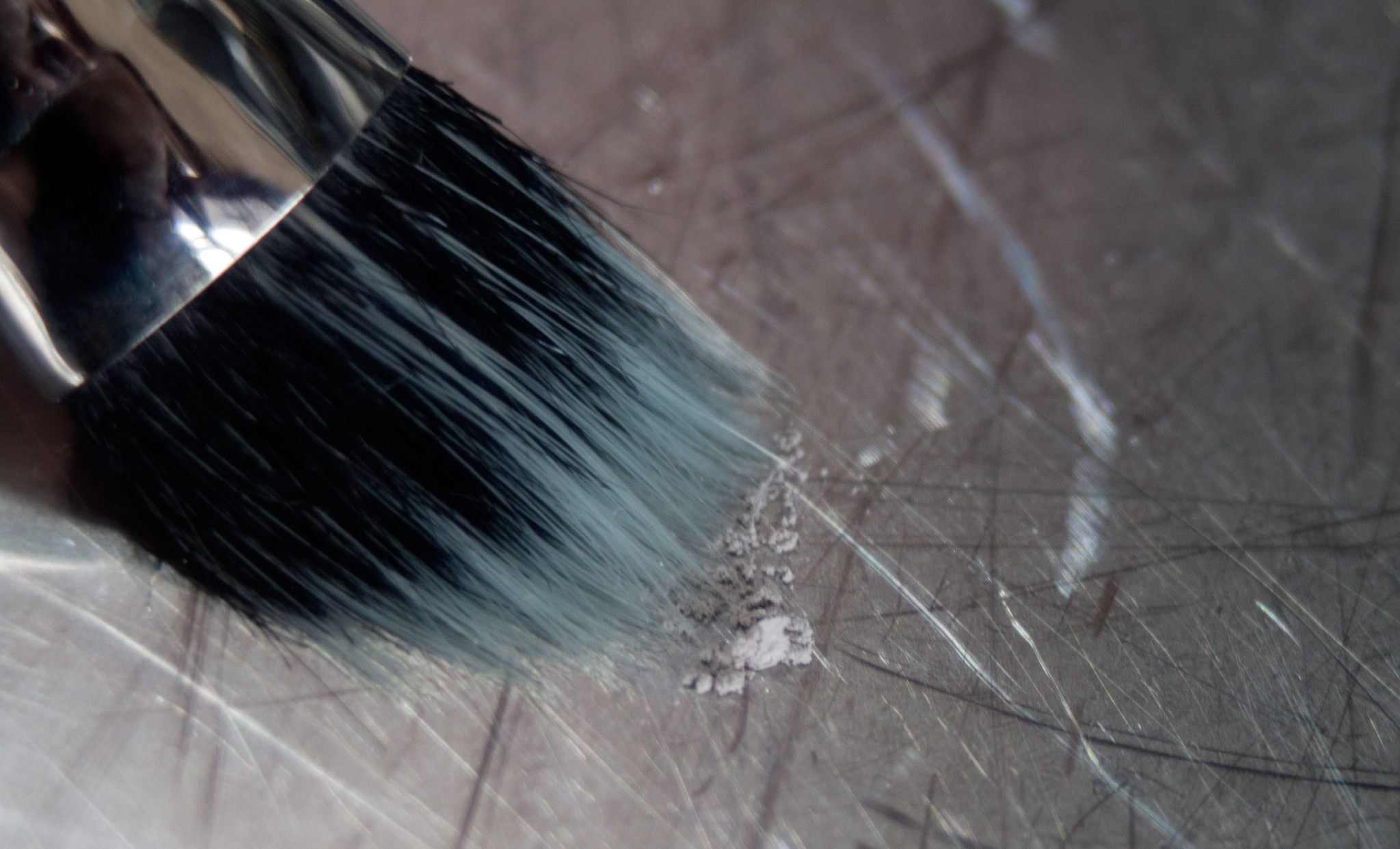 Brush him all over the eye with Prize Fighter or a brush similar to the guy.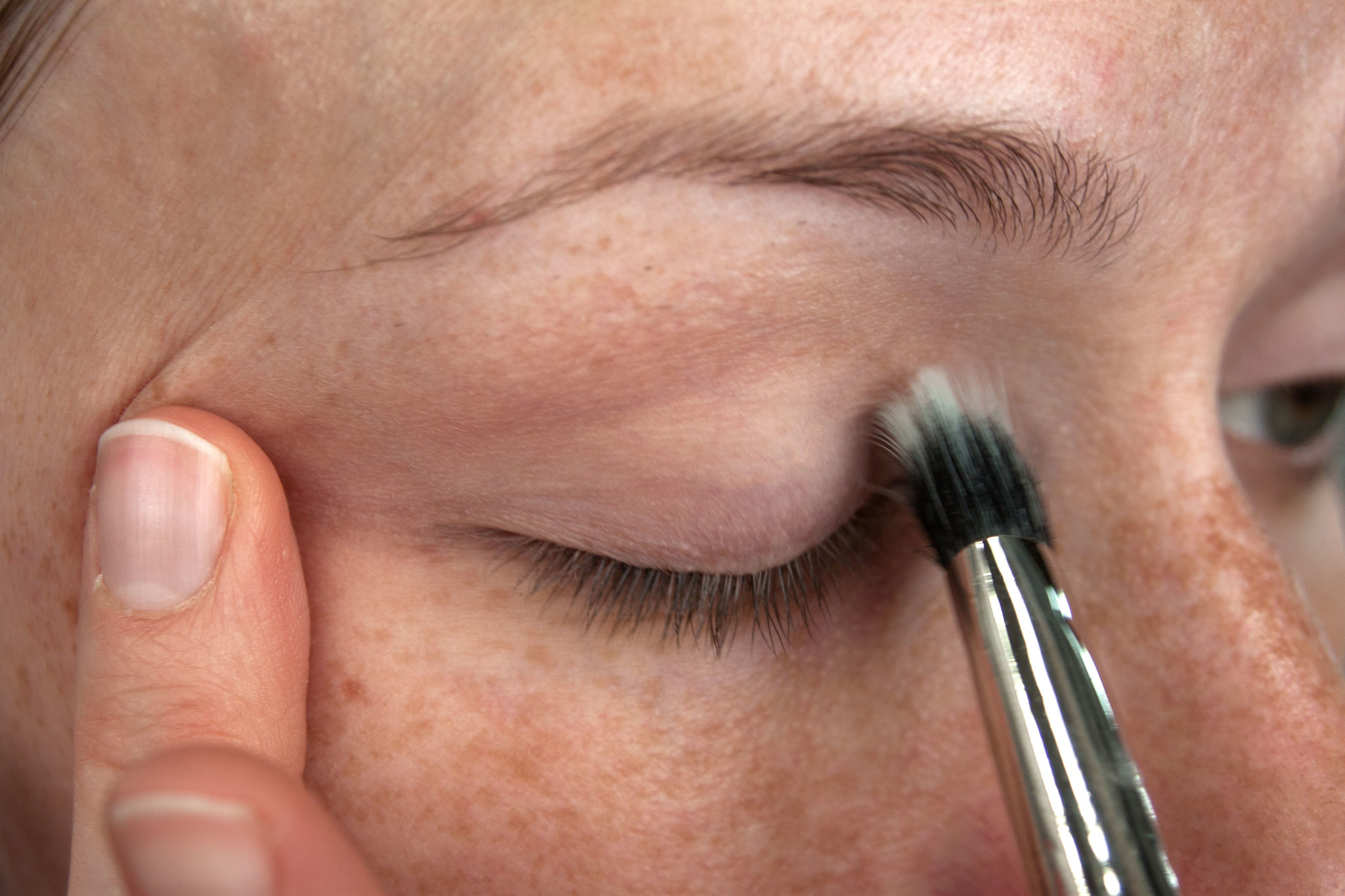 Then to build the outer V, Staid is chosen and layered with Positive, using our good ole friend Prize Fighter still!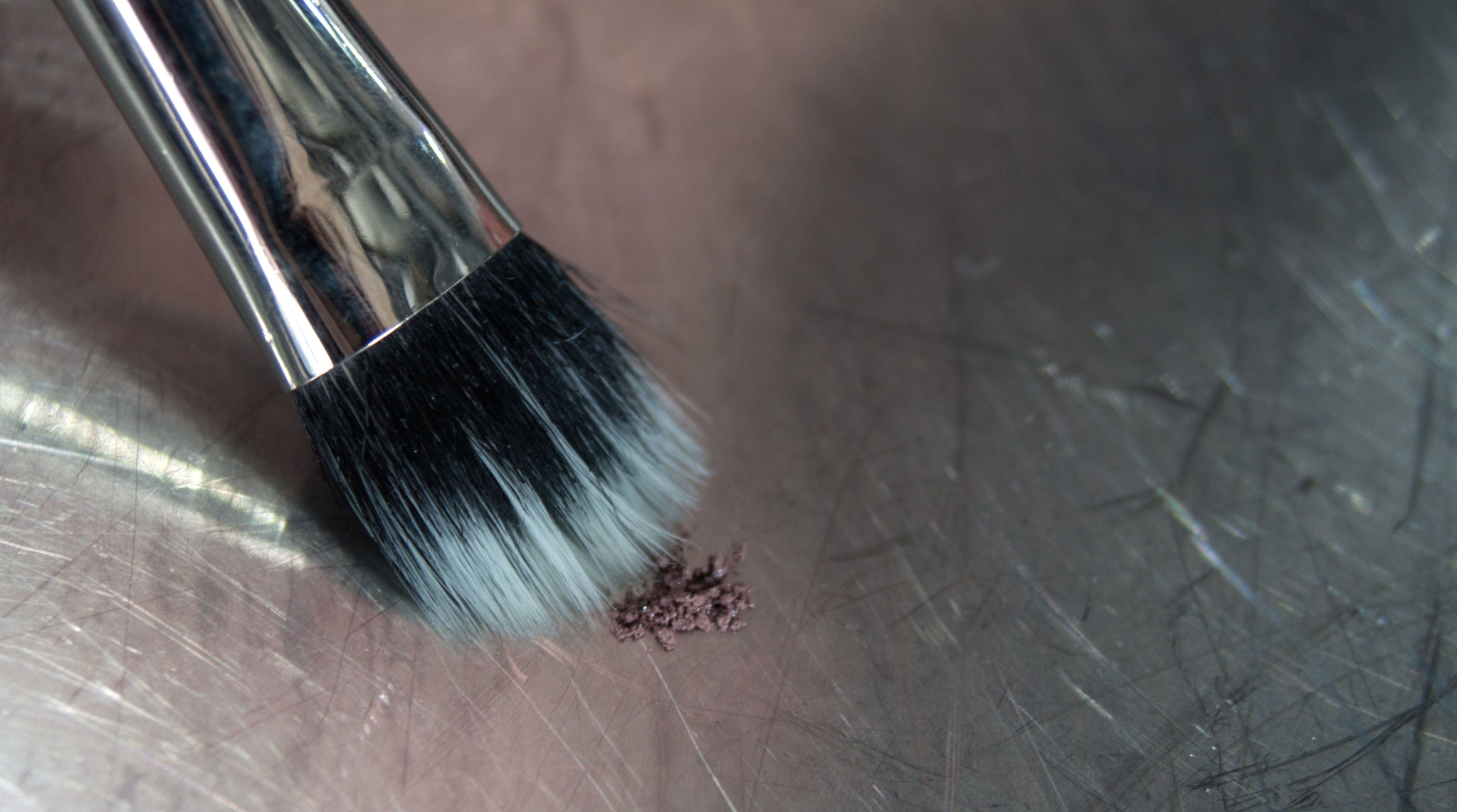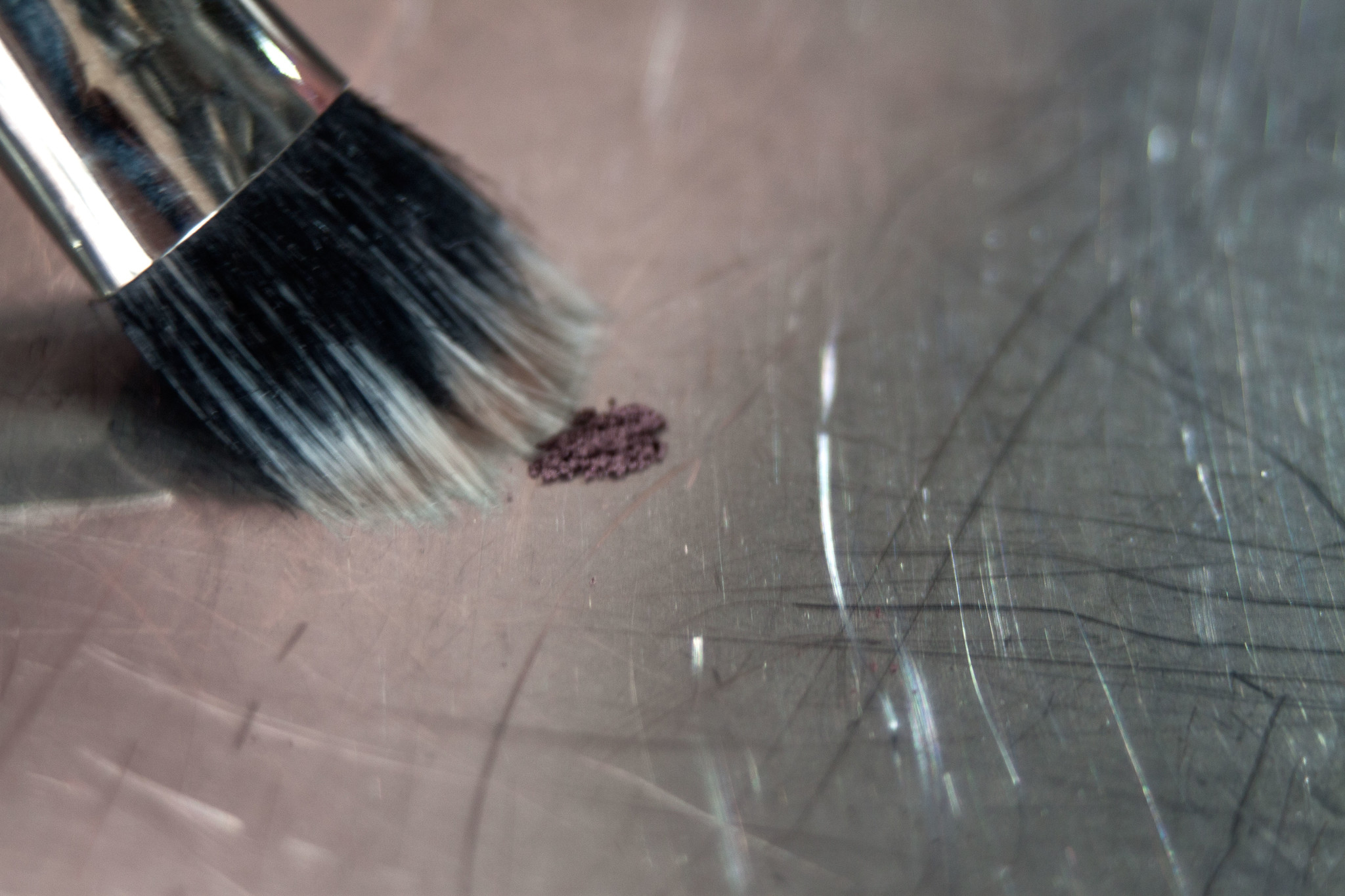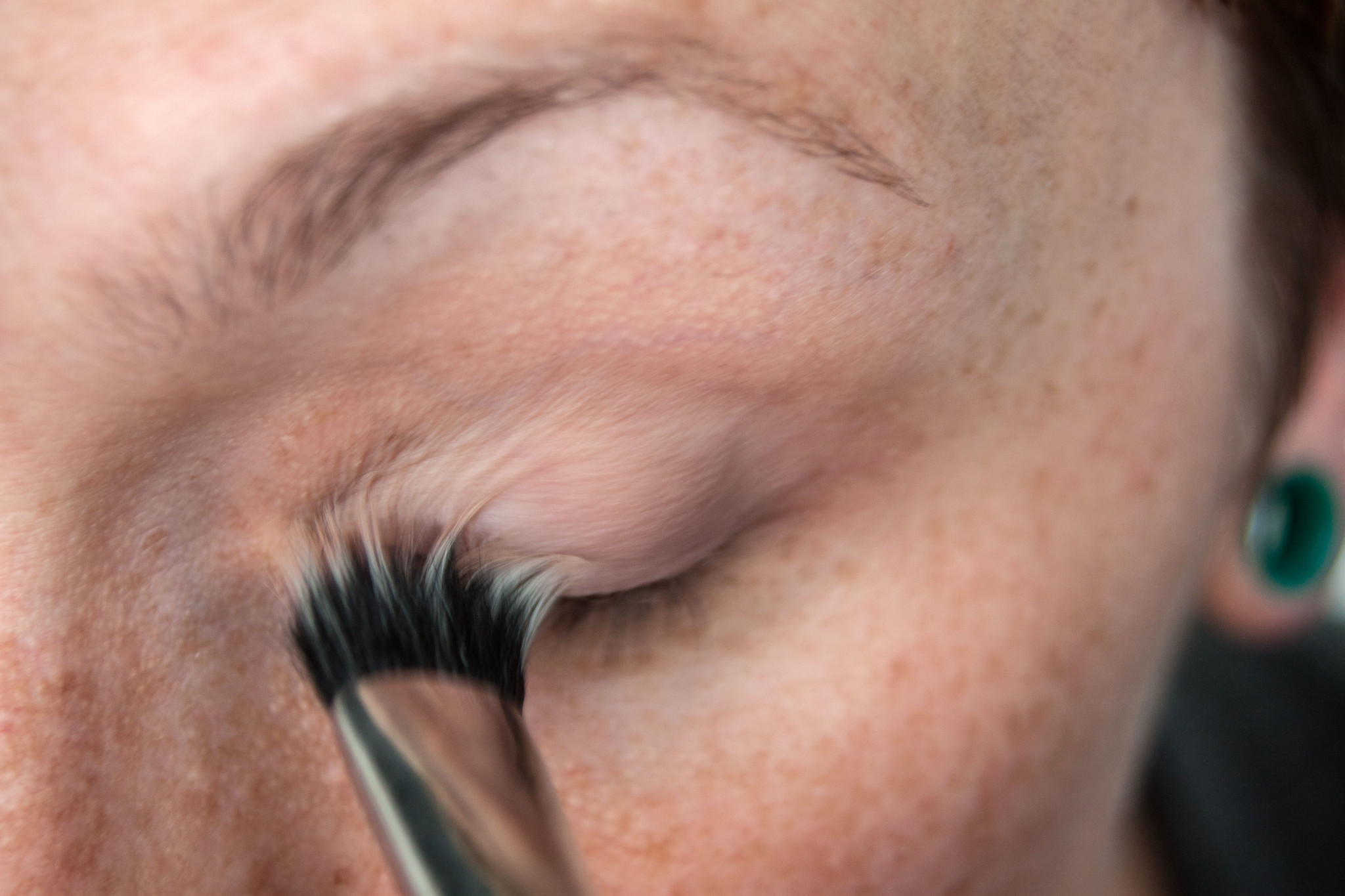 Brush Staid over the eye, using the heaviest application (when you first add the mineral to the brush) on the outer corner of your eye.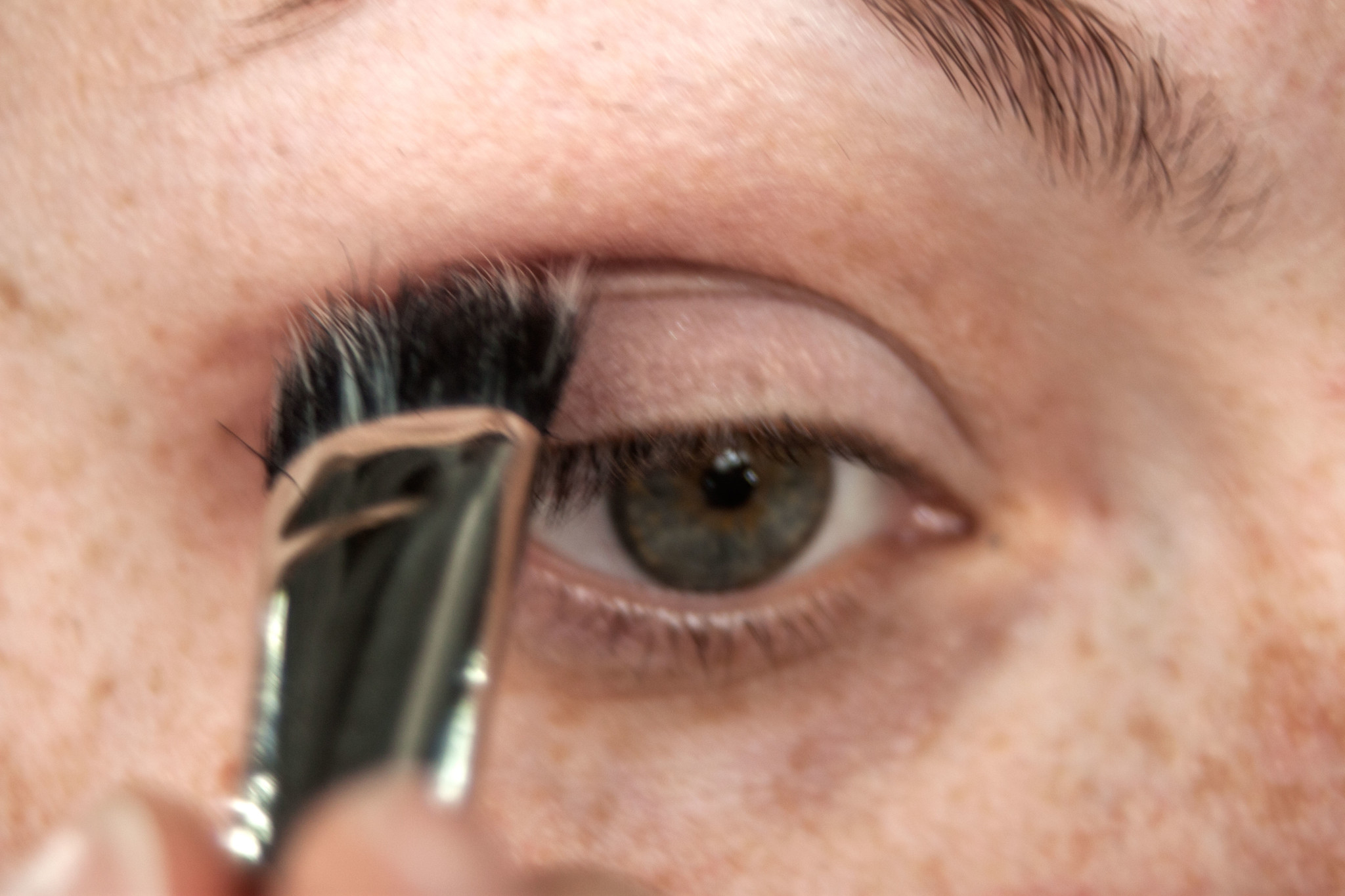 Then take positive and with the brush held parallel to your eye, brush in your crease and the outer V area of your eye only.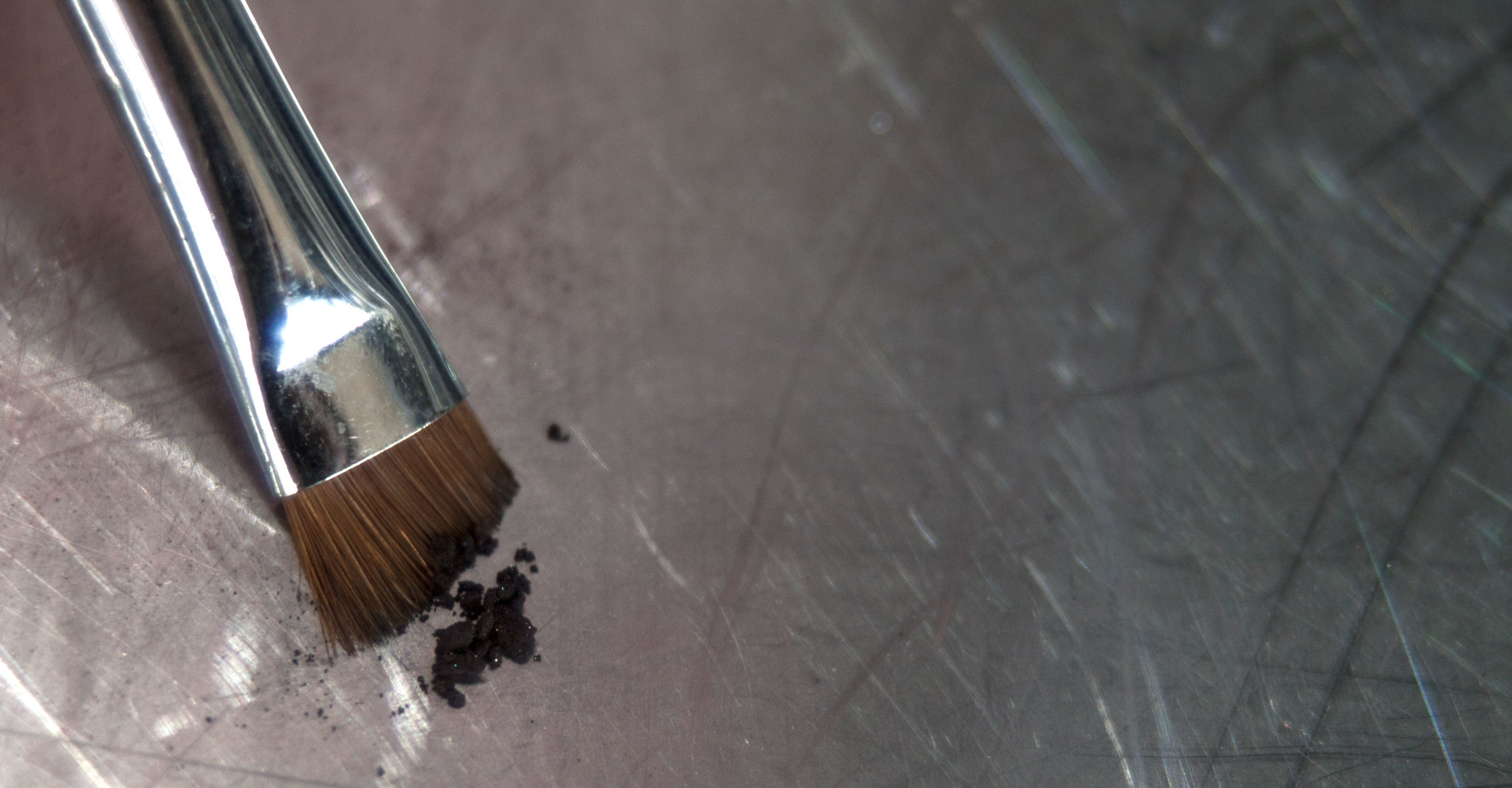 The last step of the eye look is liner. For this look Adrianne chose to use Temptress aka Just Browzing 19 (same color but reformulated with a different mix) with the brush So Acute .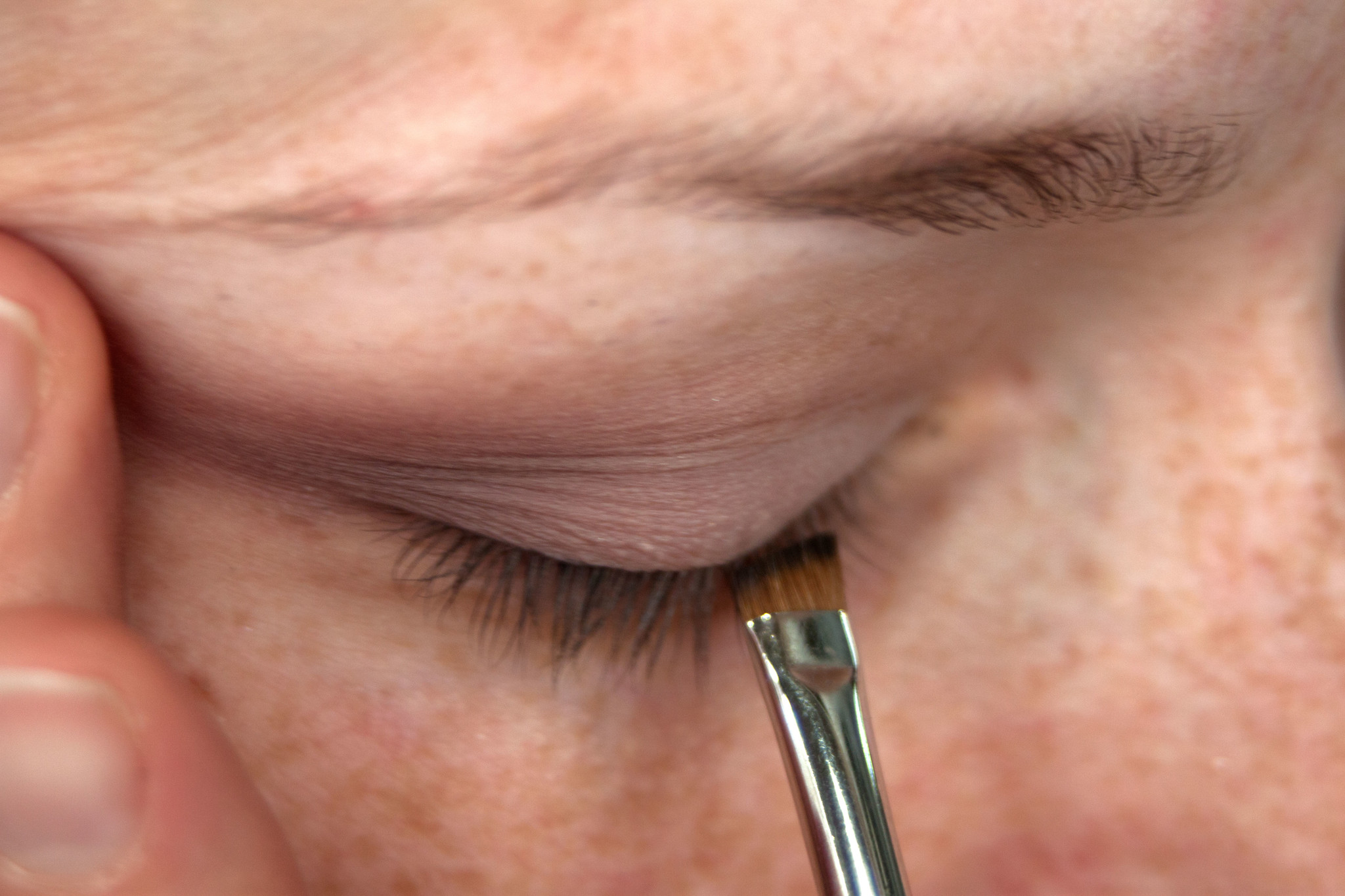 Scooting along the lash line with So Acute is easy, you can pull the eye with your finger to the side to smooth out any bumps you may have in the way.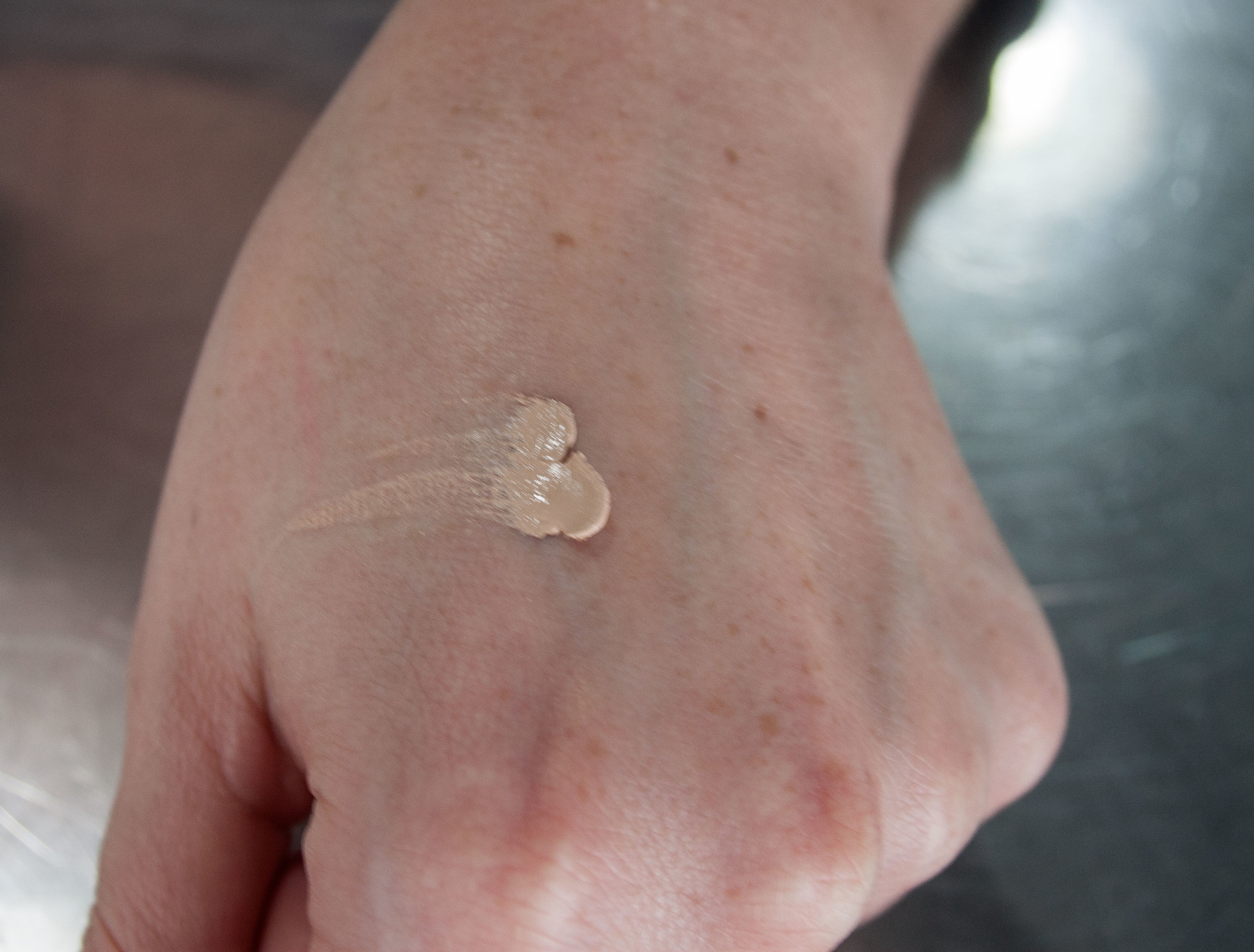 To clean up any red marks or more aggressive skin marks, Adrianne applies Cinema Secrets Concealer #71 (must call or email us to order). She uses the Hide Me brush we saw earlier in this tutorial to apply.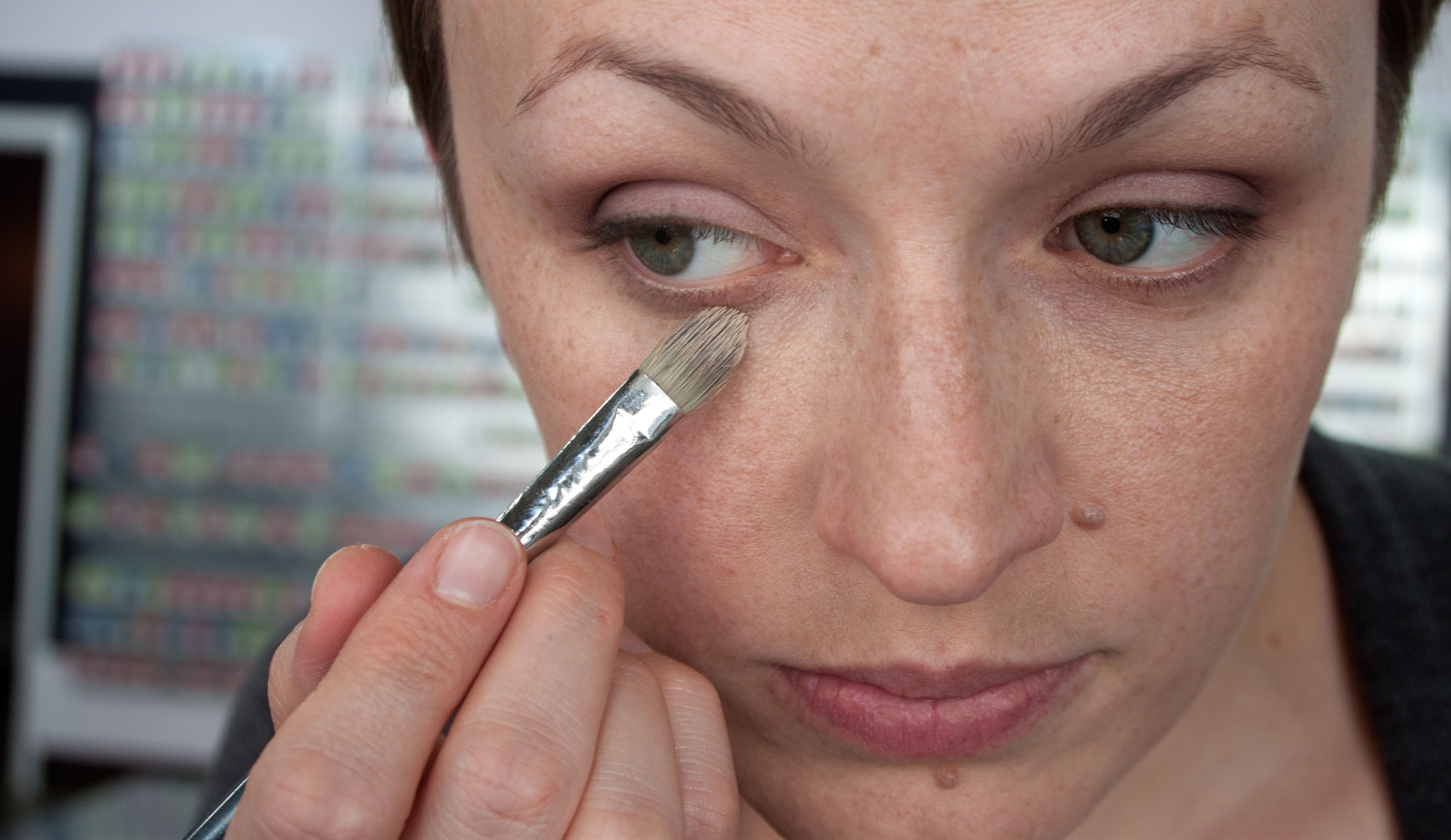 Concealer is great for those trouble spots under the eye or red marks.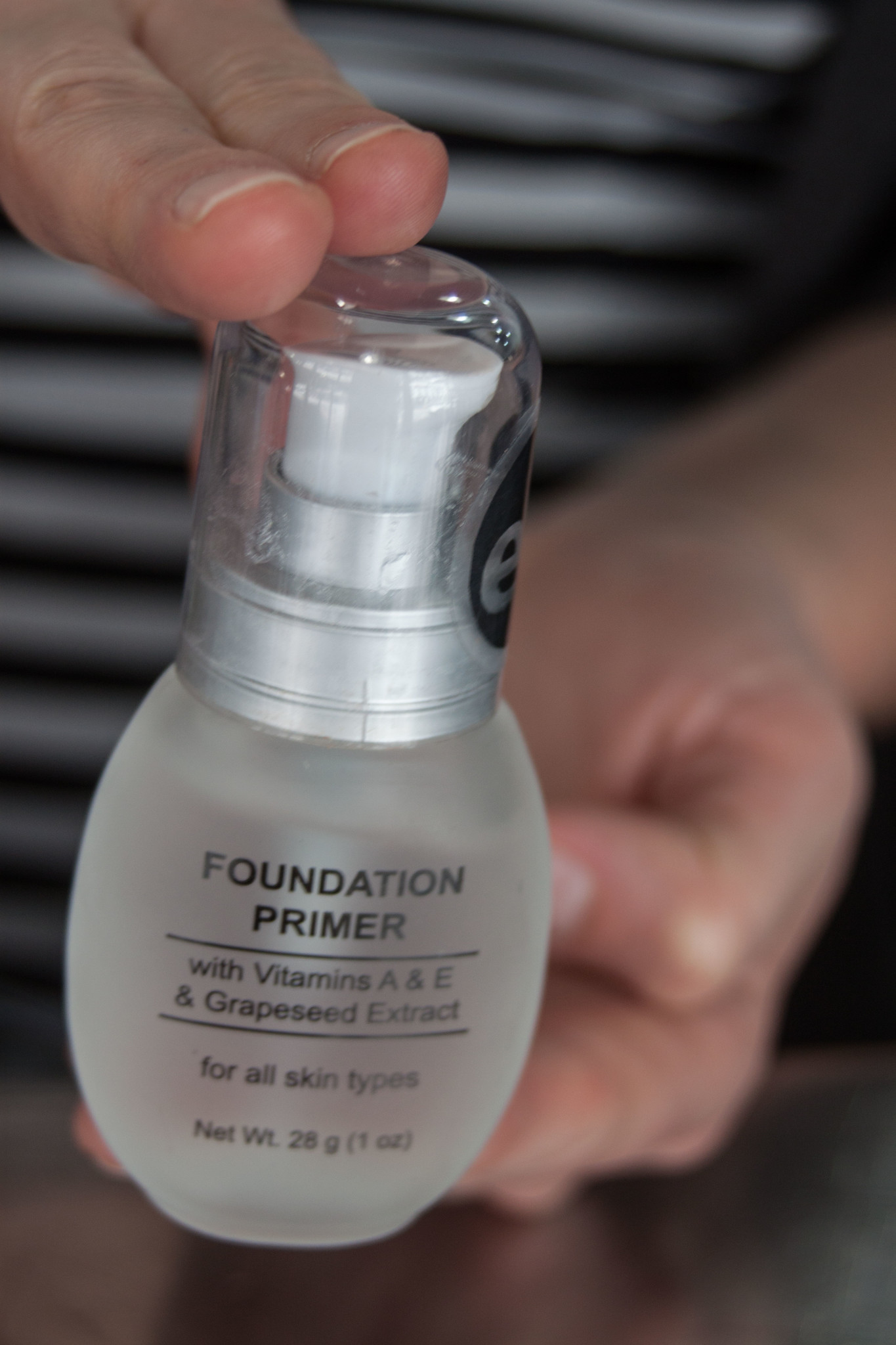 Next Adrianne applies Foundation Primer to her skin for a more consistent foundation application.
The primer is clear and nourishes your skin as well as provides a better foundation experience.
After applying her foundation, Elated, she applies Sleek as a highlight color.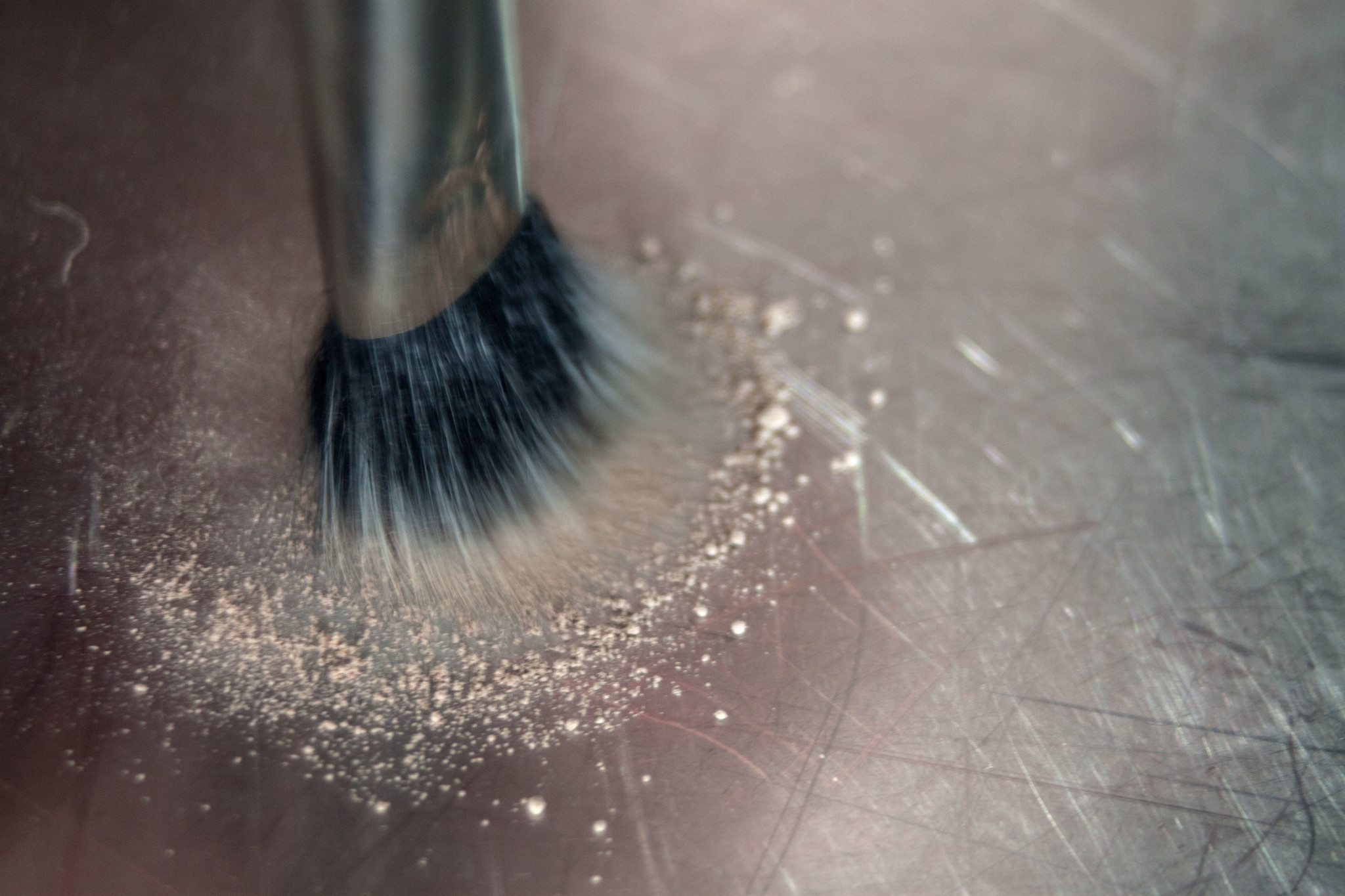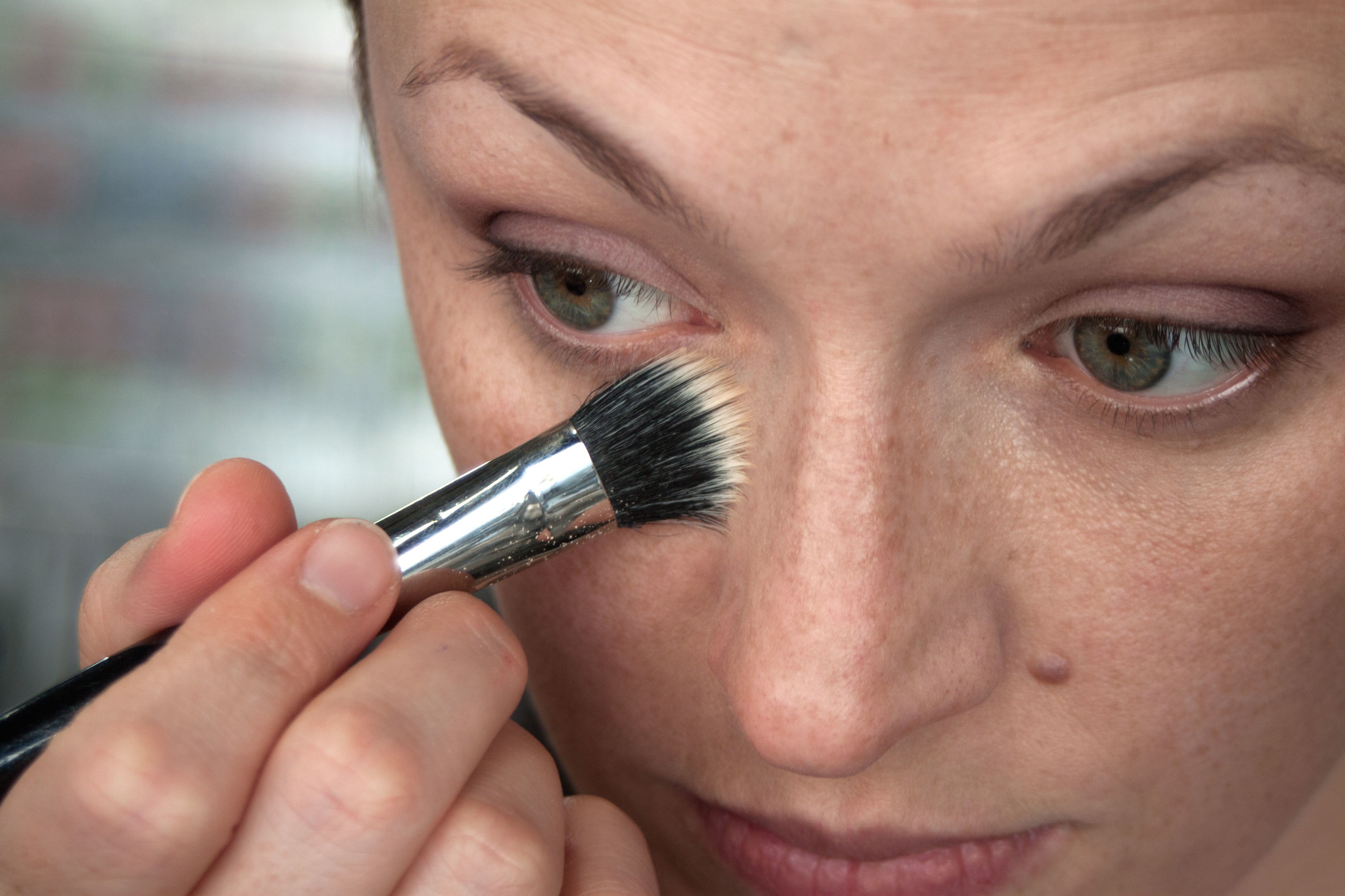 Using your highlight under the eyes in triangle going towards your lips, on the bridge of your nose, and on the chin area are simple ways to emphasize your lovely face.
Afterwards it's time to Get Cheeky, starting with the bronzer, December Love and then the blush Introverted!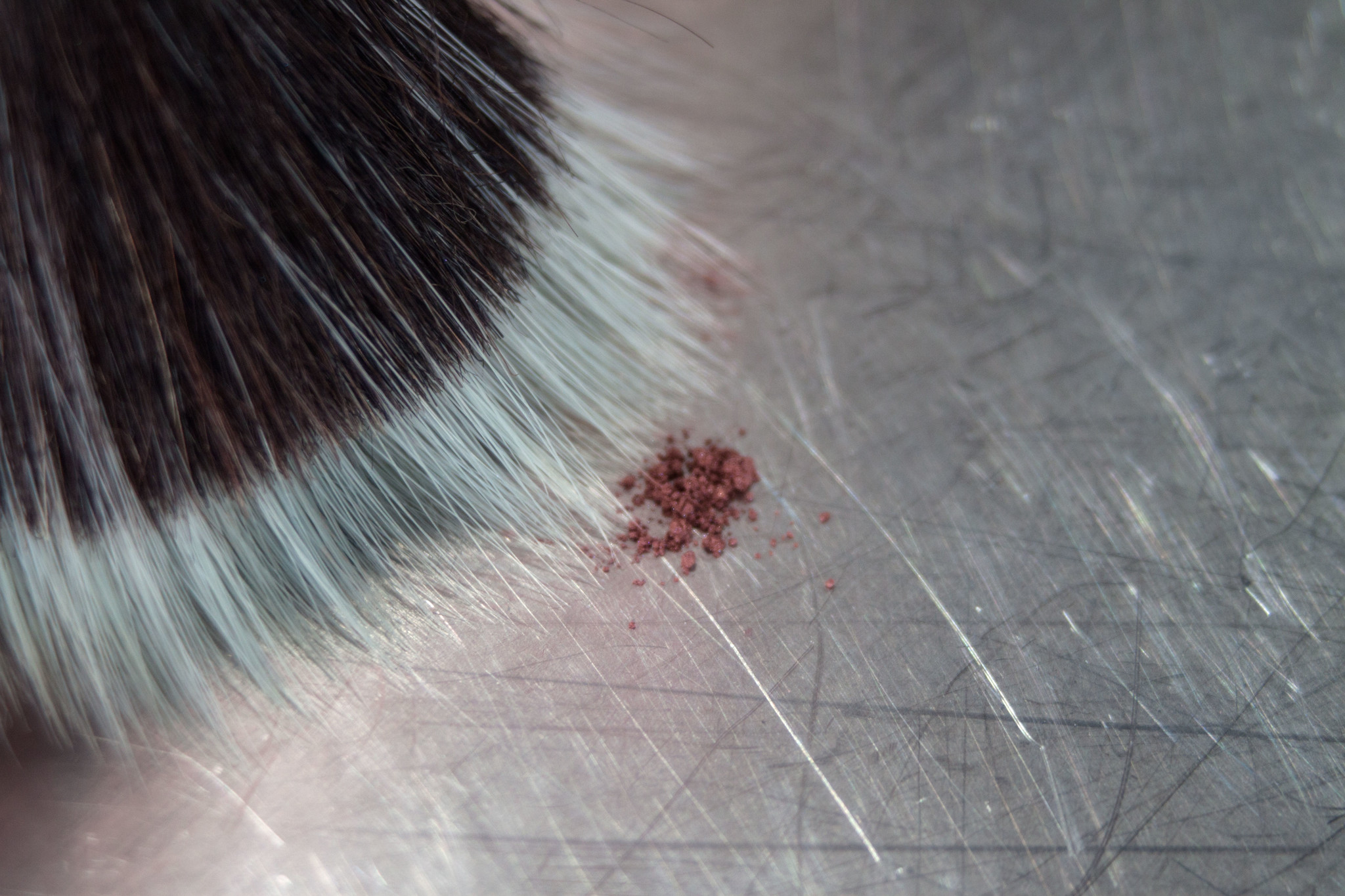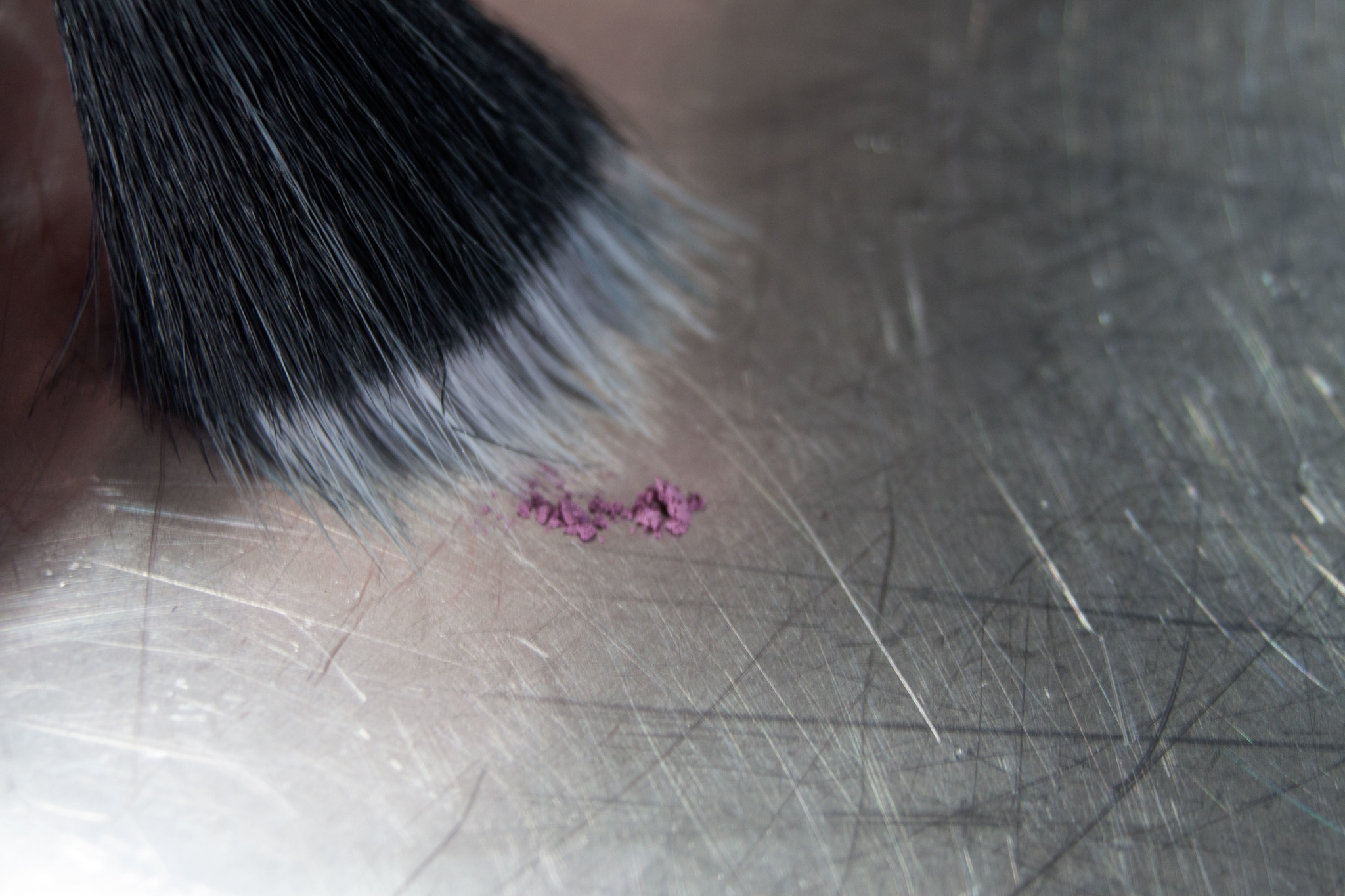 To apply use a brush like Dandy Andy that has little hair follicles at it's tip to keep you from overdoing it on the blush and bronzer!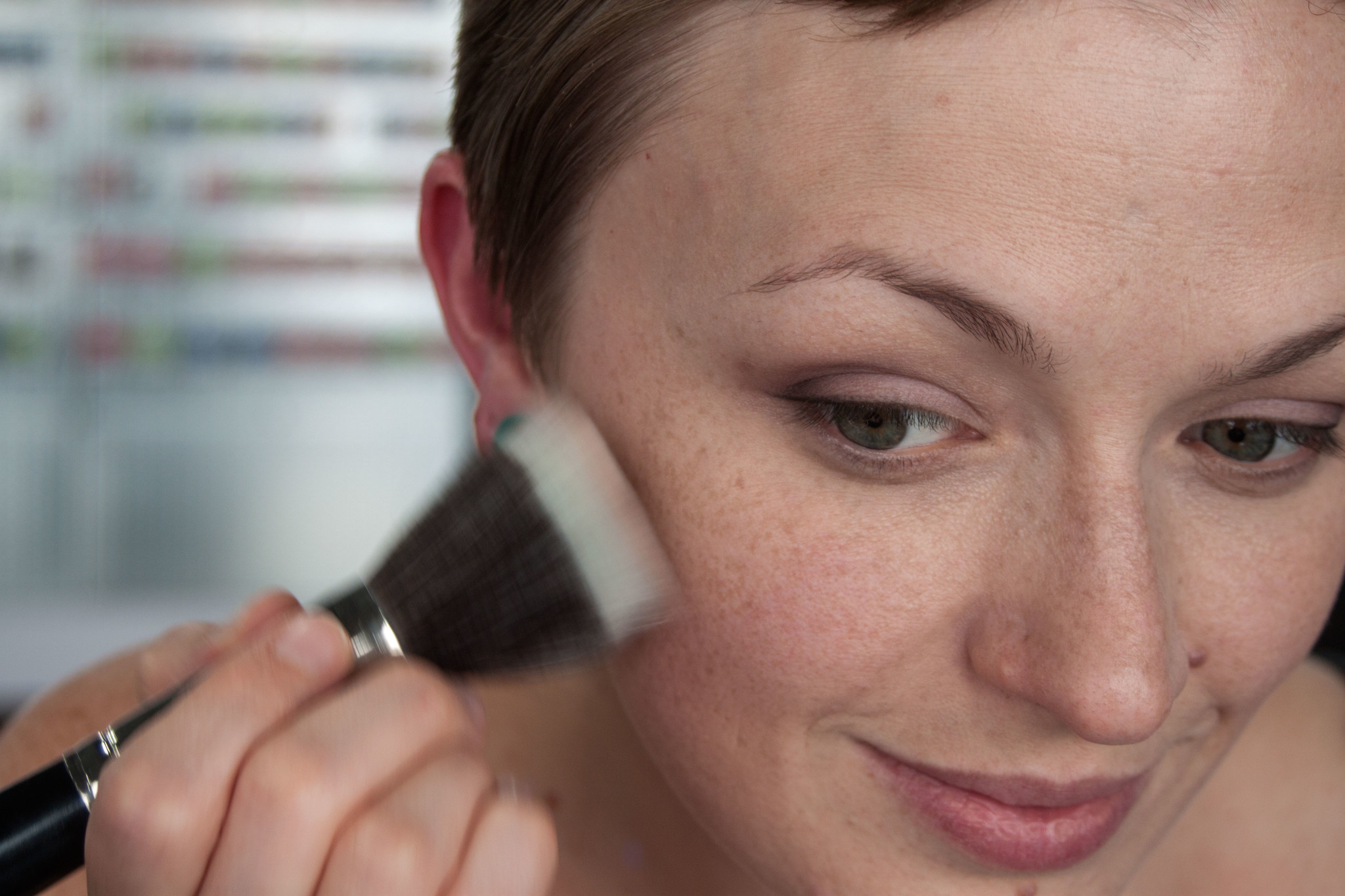 The difference between where you apply blush and bronzer is as follows:
Bronzer works as a "faux shadow" you apply it from the side of your face starting at the top of your upper side of forehead and then to your cheek bone and then barely brush on your lower outer jaw bone. You can think of applying bronzer like making a 3 on your face. Do so lightly so you don't look overdone.
Blush you apply by using a smiling method and making a sort of C shape starting from the lower "apple" of your cheek to stopping right at the side of your face in line with the bottom of your eye. Always go up with your brush to bring your cheek bones up.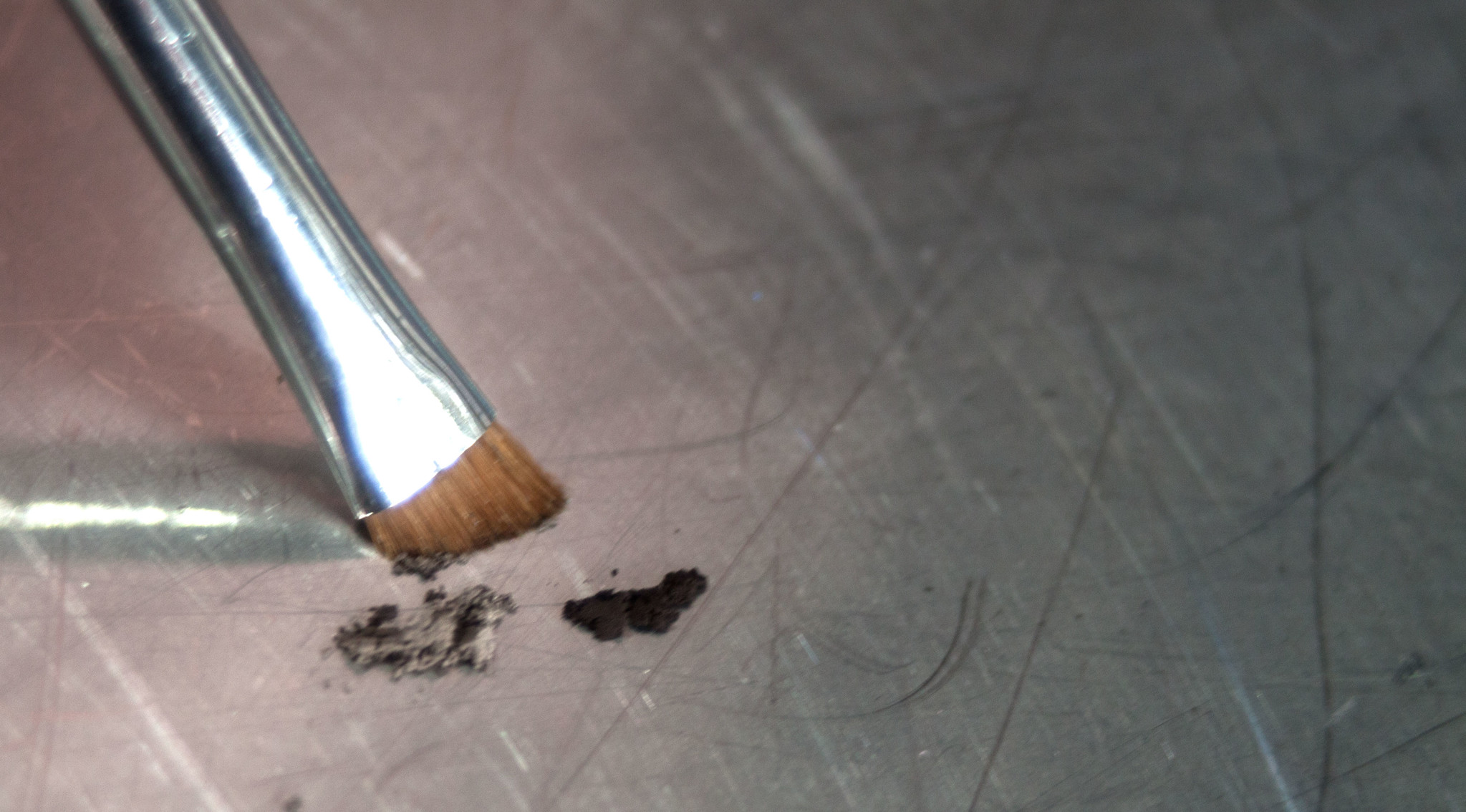 Next is brows, Adrianne uses a mixture of two colors to coordinate with her hair, Just Browzing 15 & 6.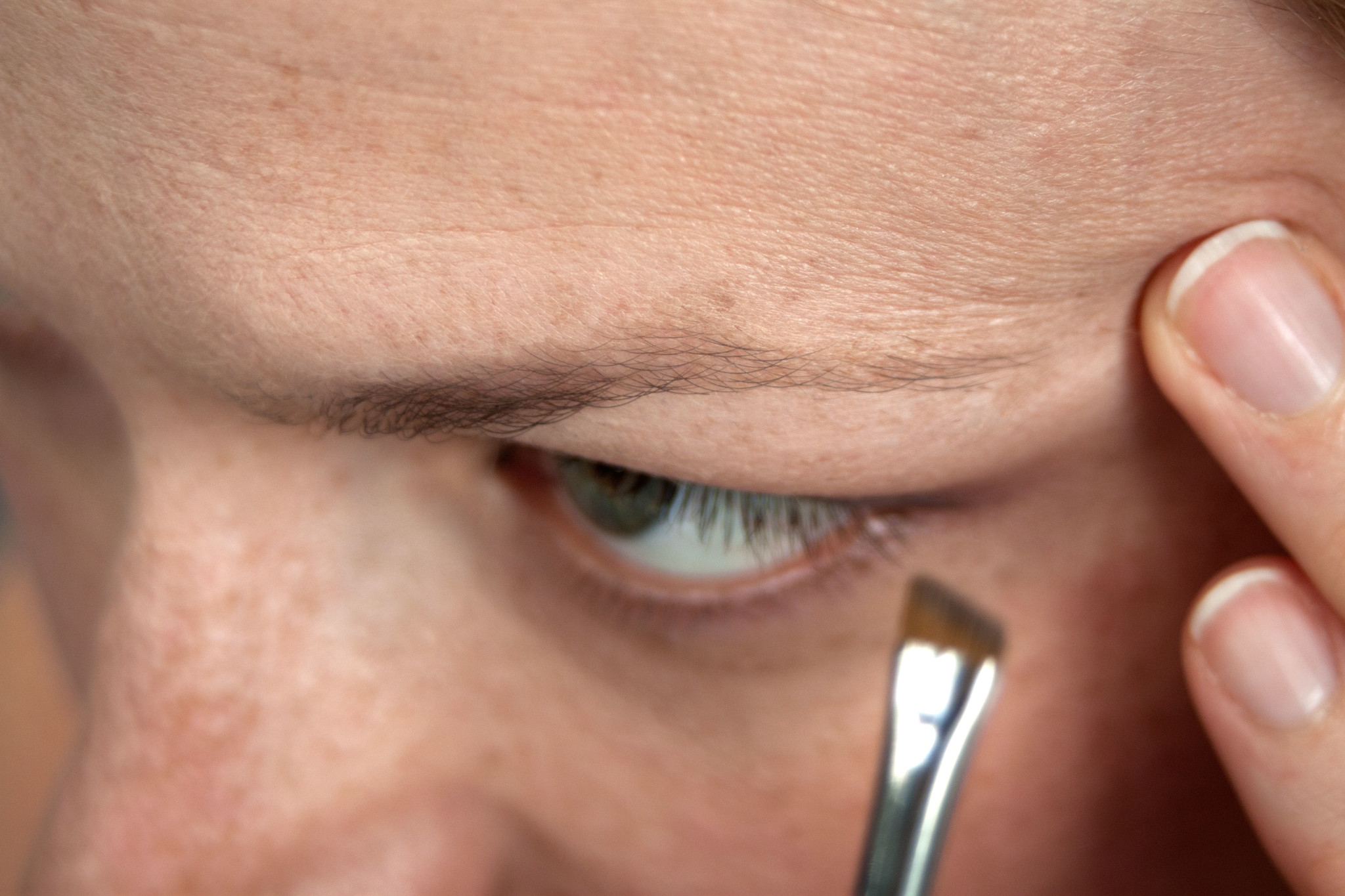 She uses the So Acute brush to line her eyebrow, concentrating on the interior of the eyebrow to give it more fullness.
Finishing up her look she uses Lip Treatment   on her lips. You can apply just by rolling on your lips.Lip Treatment nourishes your lips while also giving them a nice sheen to liven up your natural lip color.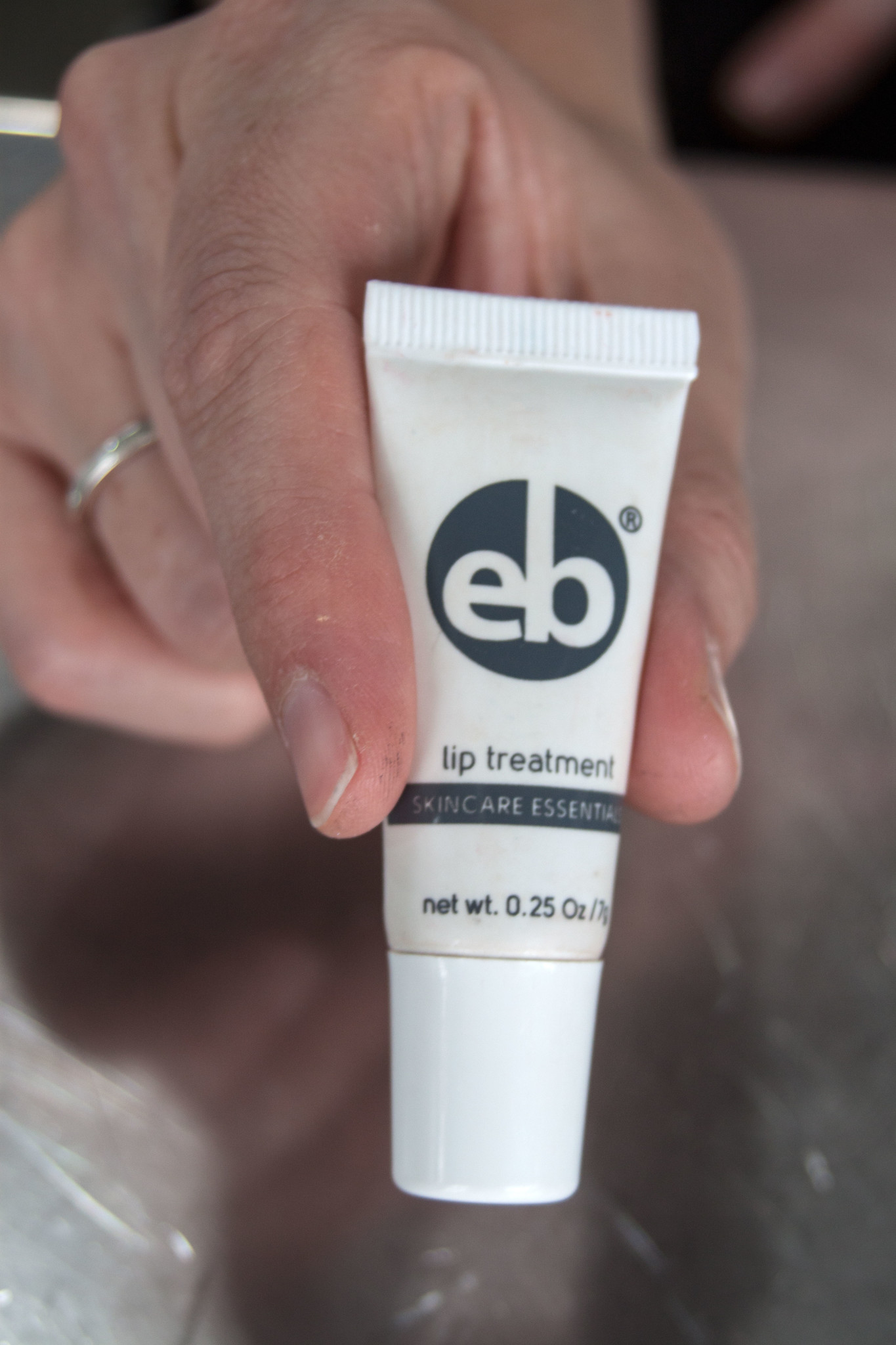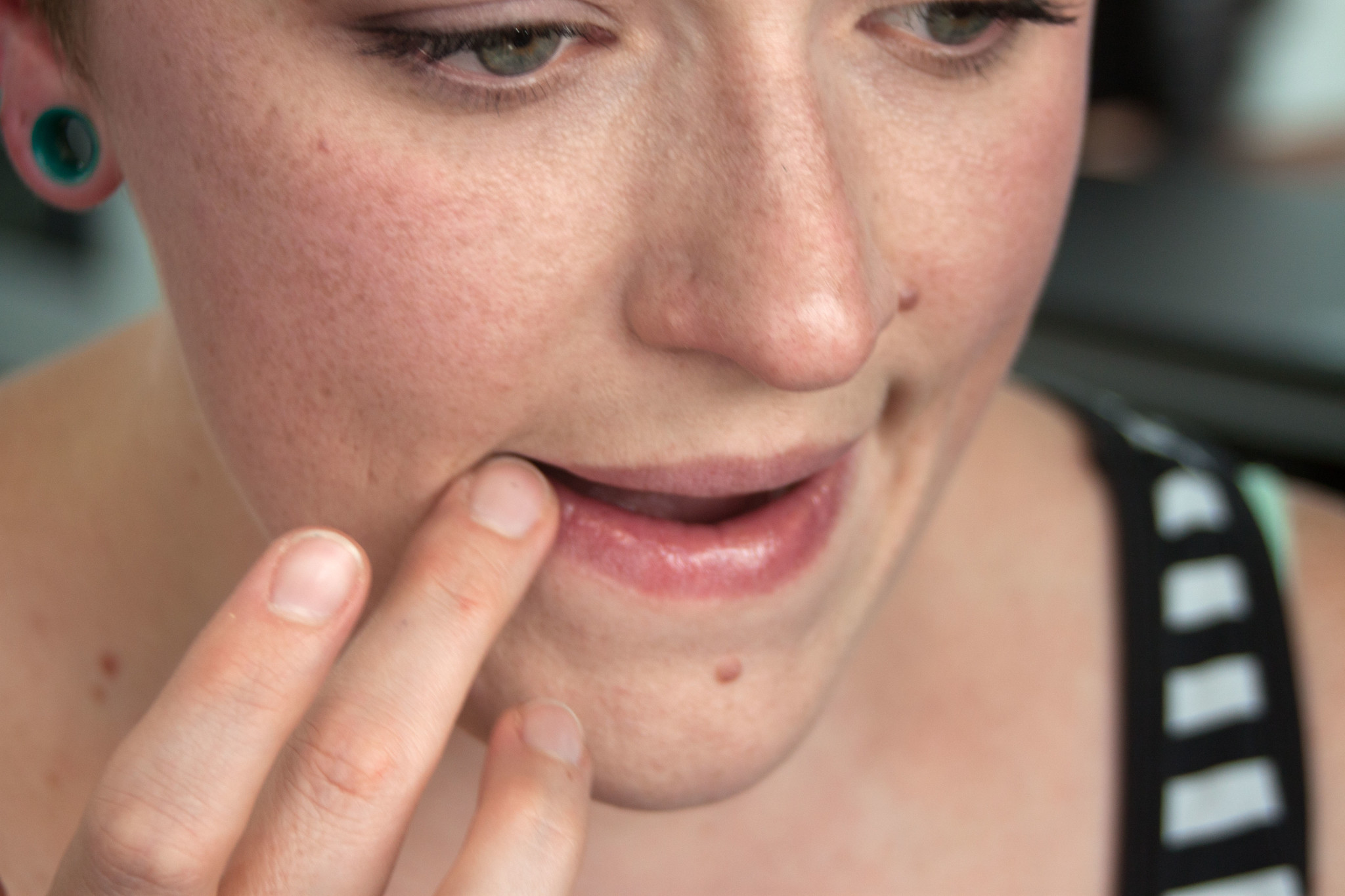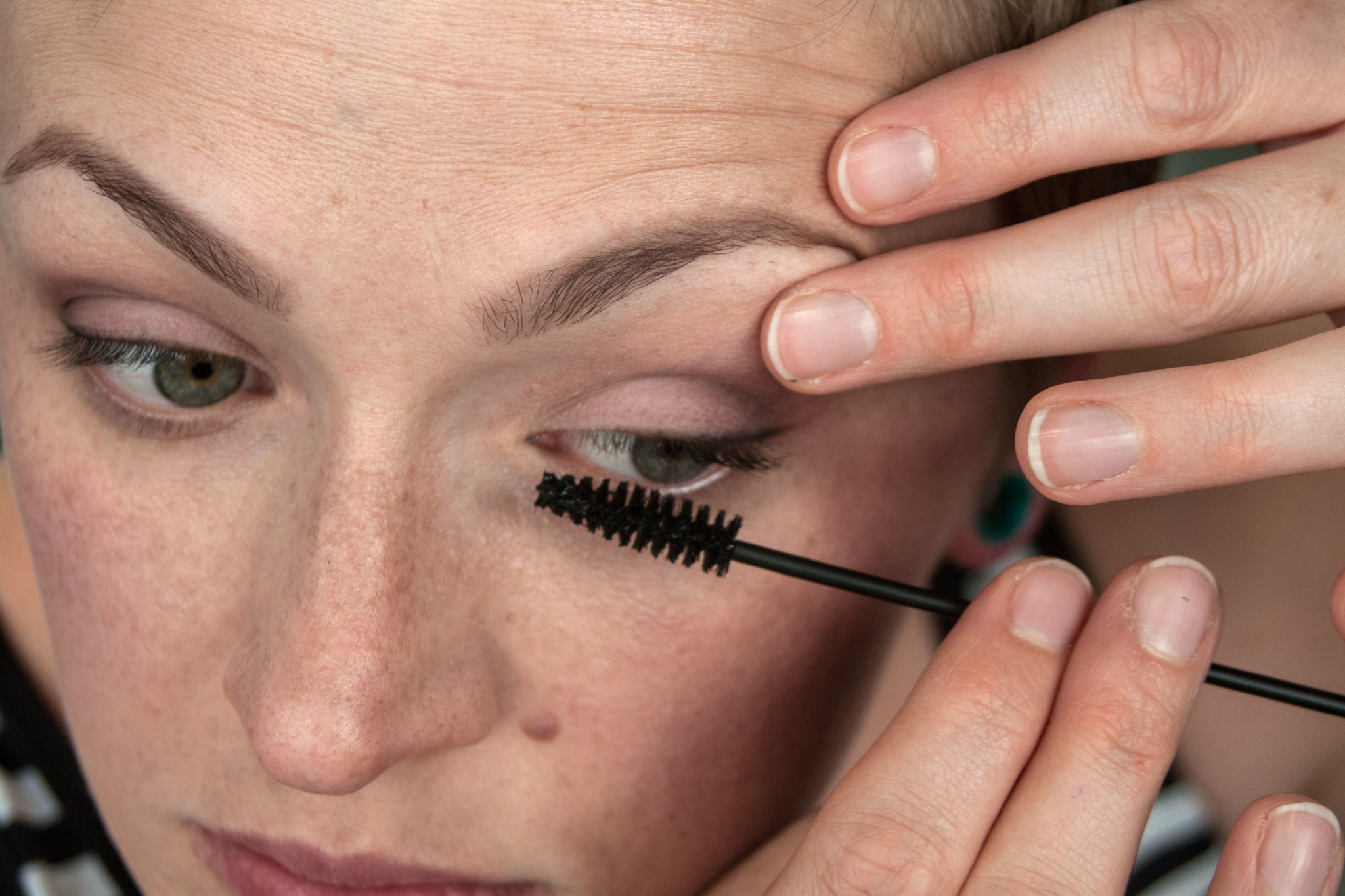 Lastly Mascara is applied, because no look is complete without mascara.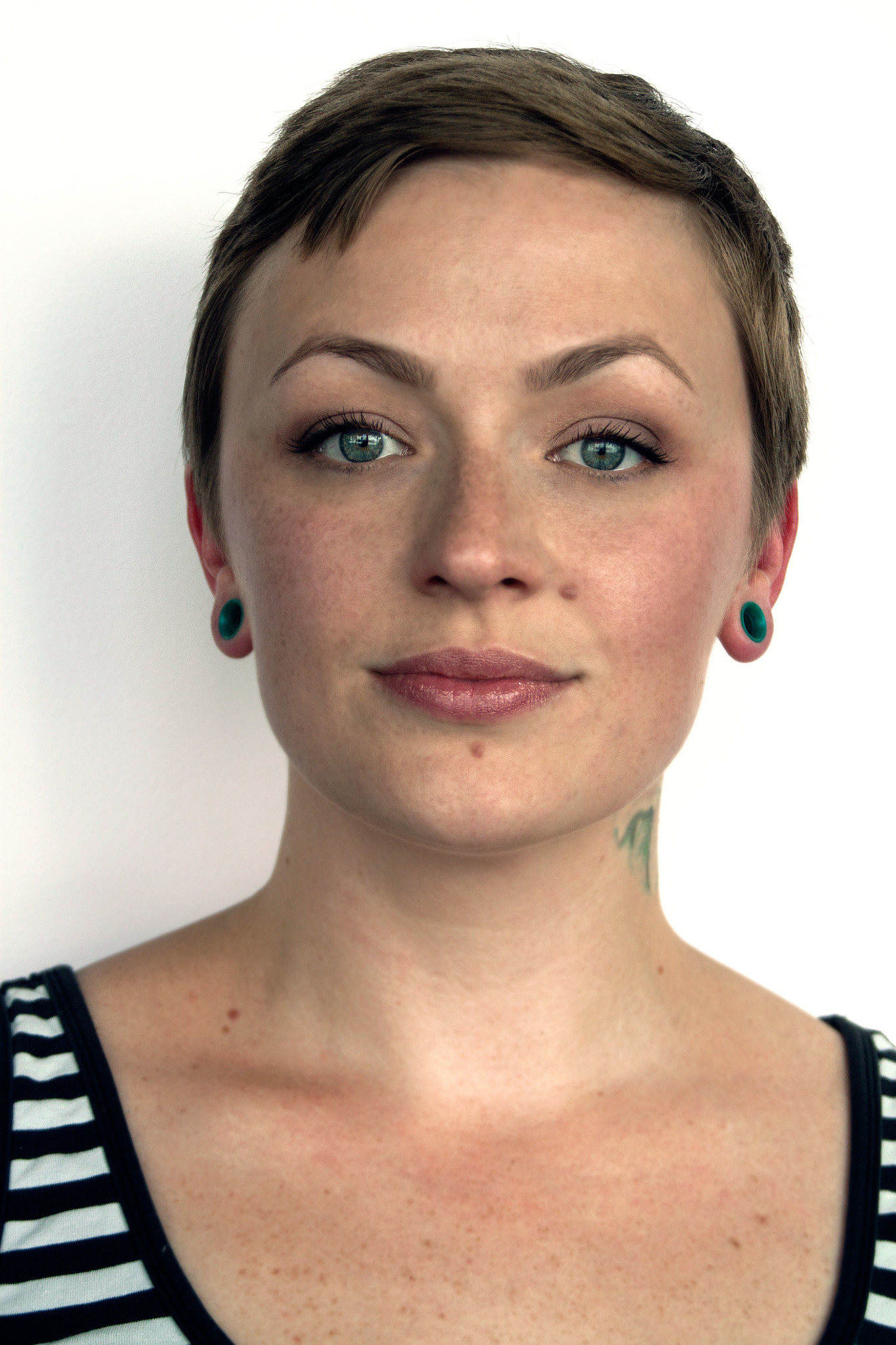 And there you have it, a natural lovely makeup application that won't scream "MAKEUP" but still leaves you looking polished and stunning.