In continuation of our color series, we have a Pretty in Pink Ambition look for you. Ambition, our red purple, often expresses itself as what people commonly note to be pink. The model in the above photo was a Spring in her Ambition hue. Ambition is the mixture between red which is powerful and purple which gives creativity. It unites these two forces to create a color that drives one to accomplish their dreams. Pink is often seen as delicate and sweet but it is a strengthening color within its own right. It is often associate with women and the survival of species even though it is nurturing and physically soothing to look at. It is the most base ambition in us all, to survive and nurture the world around us.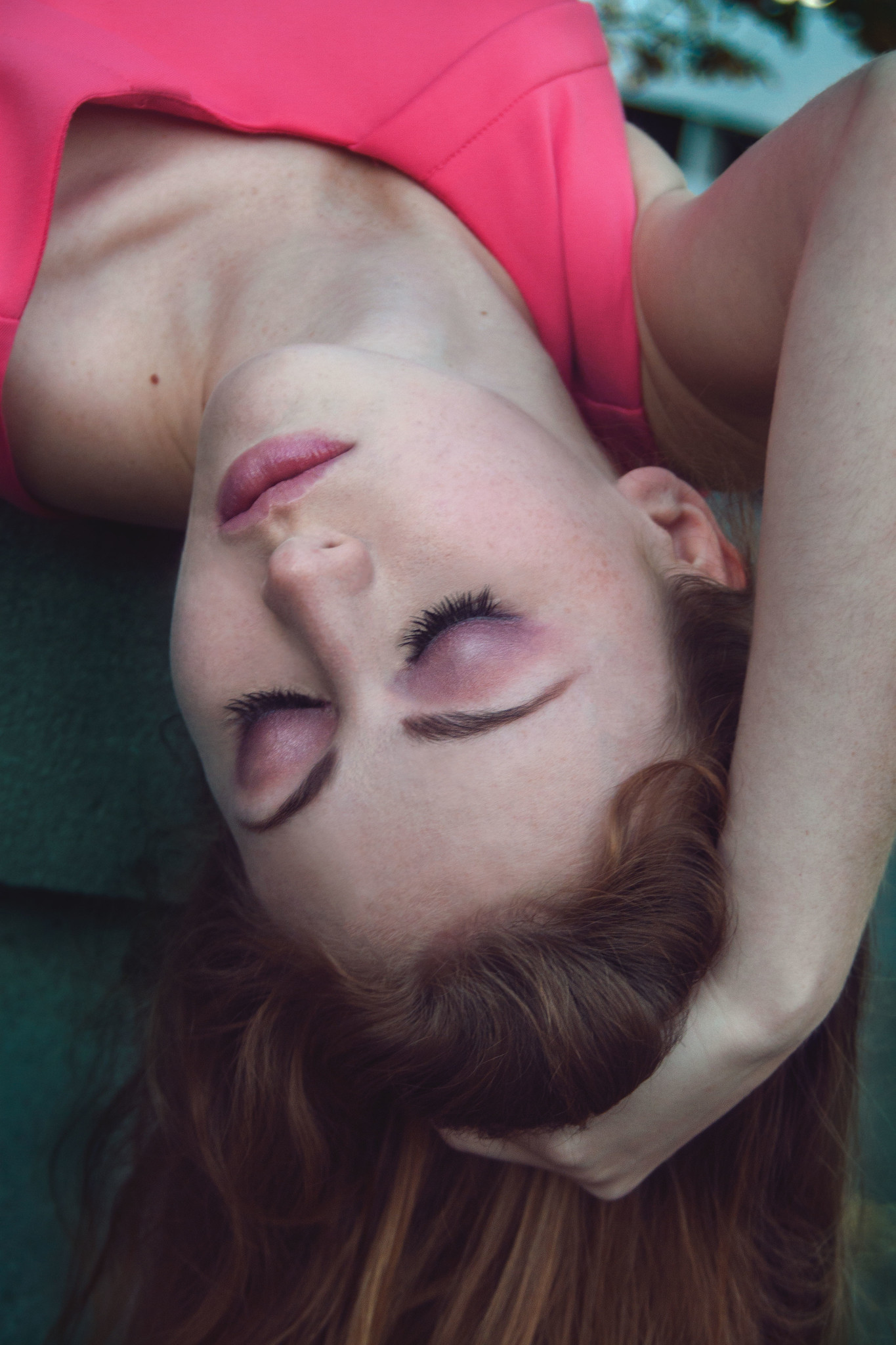 For this reason, Darin went with a soft elegant pink makeup look using the Ambition 21's. Using Whist all over the eye as a base and building Judicious up around the lash line and outer V gives the look a soft base. She then applied Groovy on the outer V as well to create a little more depth. Disinclined was used as the liner with Nerdy used as a pop in the middle of the eye.
On the cheeks is Deliberate blush.
On the face is Indubitable foundation.
On the brows is Just Browzing #7.
On the lips is I'm Not A Playboy Bunny lipgloss.
The wonderful thing about this Ambition look is that it is soft but still powerful. The eye is soothed by the tones while also giving the wearer the power and creativity to not just survive but thrive!