Since we have opened up the draping process, calls have been pouring in to get a draping with Darin. Tomorrow will be the first ever SUPER OFFICIAL draping and we are ever eager to share the color knowledge that Darin has spent years developing with the world.
The other day, Darin spent some time with Colorista Stacie, draping her and pulling her swatches. Watching Darin writing information down in the Color Guide that each client receives as well as pulling swatches out of the MANY swatch boxes is a visual experience to be sure. We wanted to share just a slice of what it looks like after the draping is done.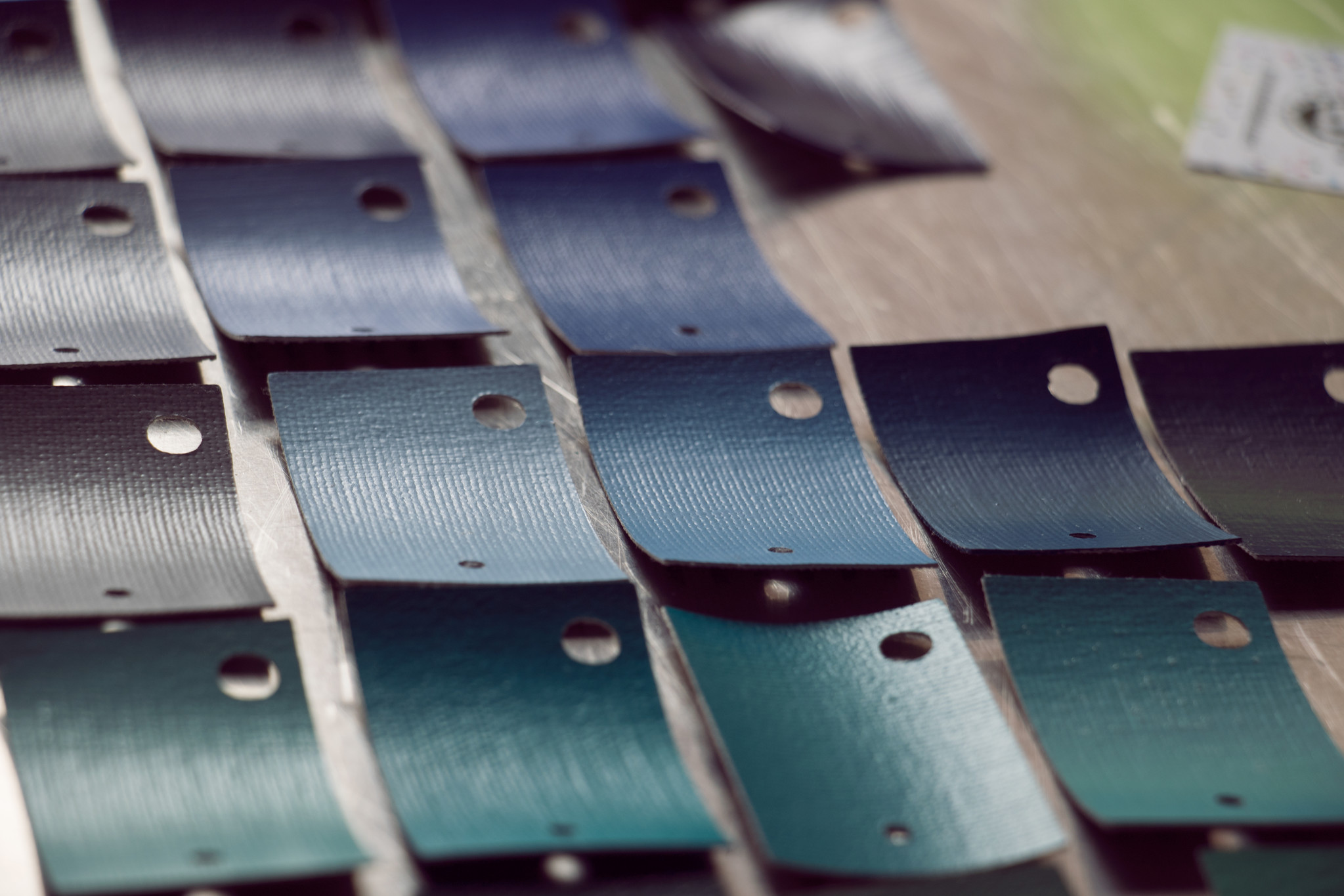 Here are just a few of the 36 handmade swatches Stacie received.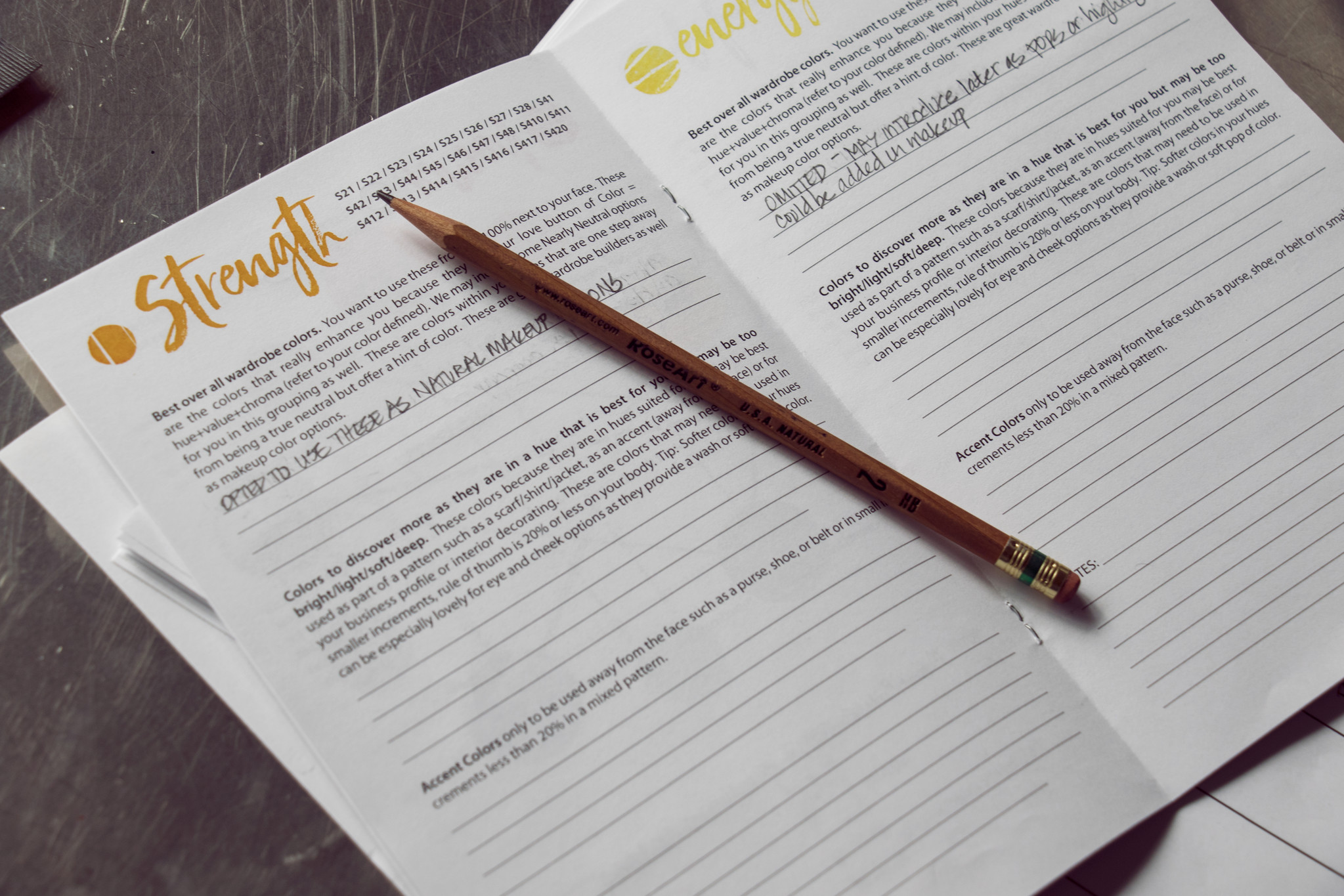 The Color Guide helps clients remember which colors work best where. All the information is recorded by Darin and then transferred to our computer system to be stored… just in case you lose yours.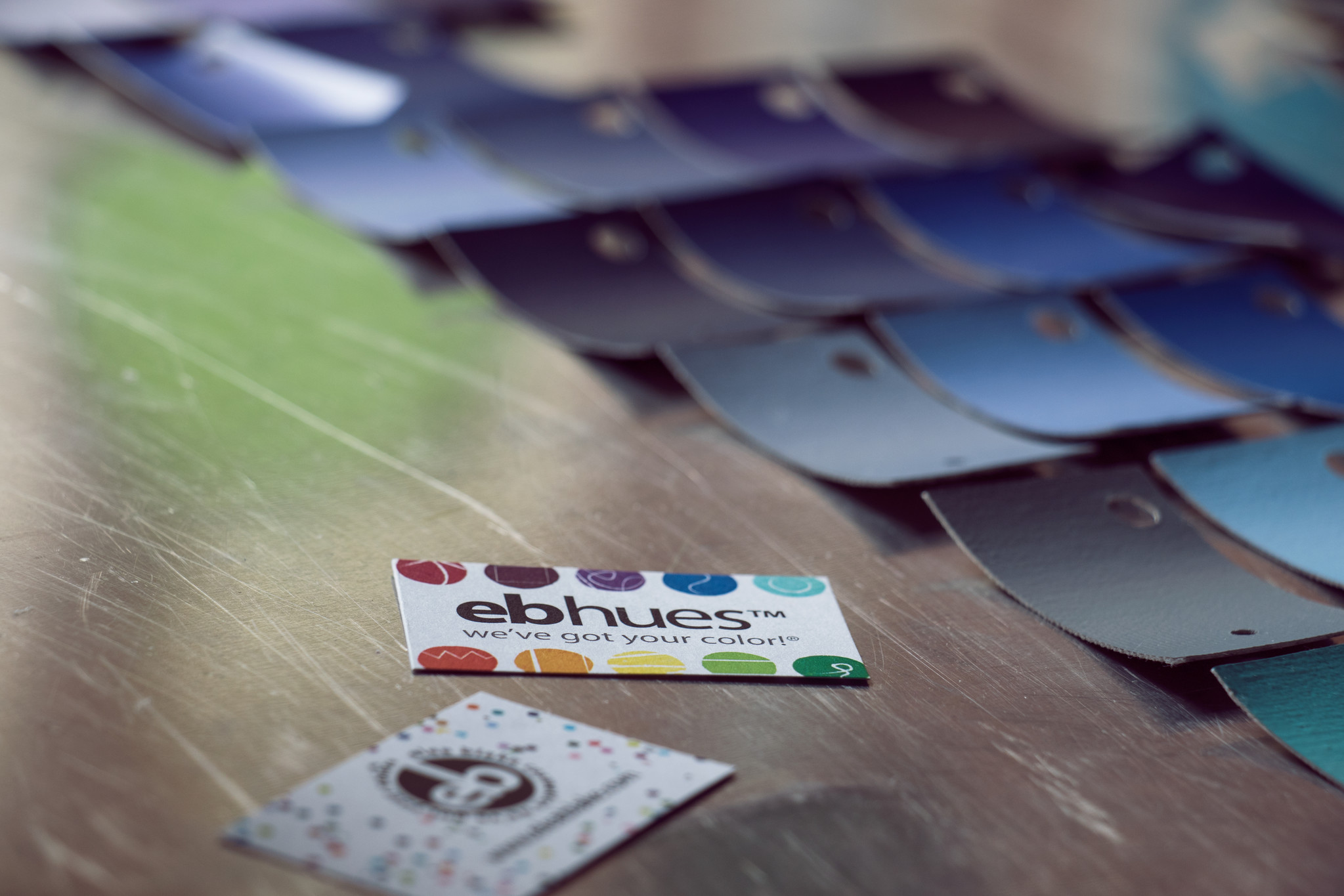 The swatchbook cover and backing are what your beautiful color swatches will be housed between.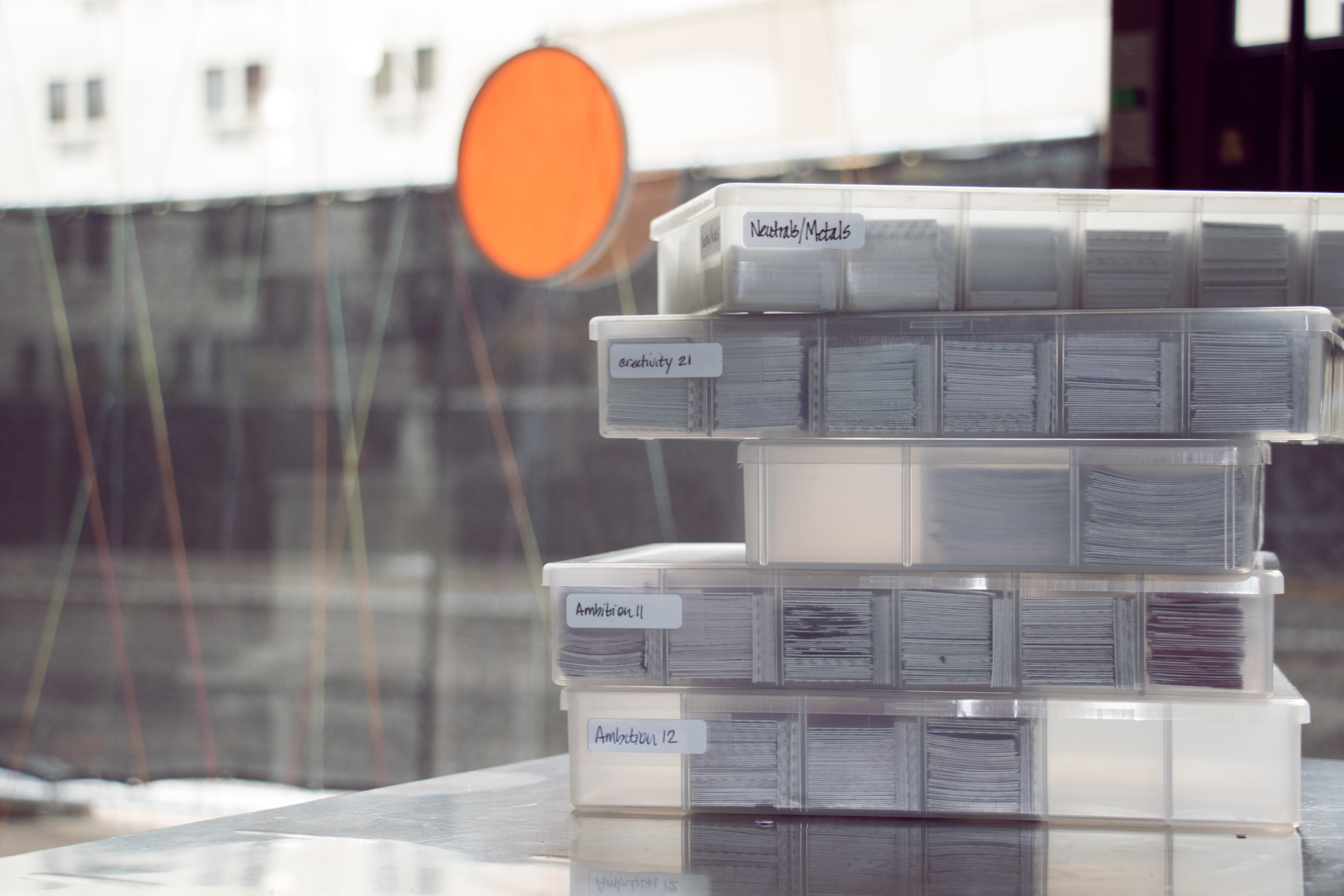 Just a small selection of the boxes which house our little swatch colors. Look at how cute they are tucked into their little homes.
If you have yet to book your ebhues draping, check out more information here!