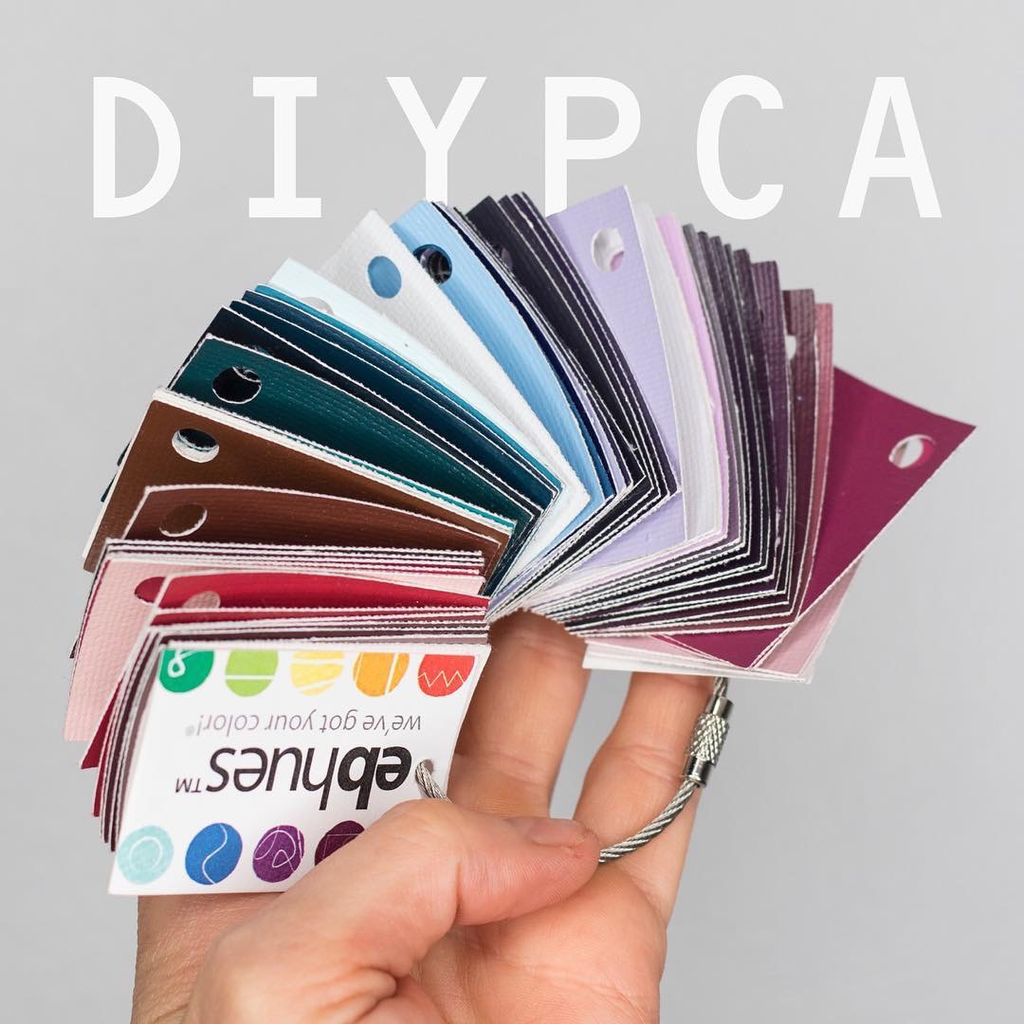 Can't make it to Chattanooga to get draped in person with a full Personal Color Analysis? Not to worry, we've got you covered.
We've made our drape options mobile with kits that include test colors so you can discover your best hues at home. With these tools and our list of tips and tricks, you'll never again have to worry when picking out colors. (And, of course, we're always just a phone call or Facebook message away if you have questions!)
And, remember, if you fall in love with any specific color, you can get a matching color chip/shopping swatch so your color world can expand to your closet, your walls, and beyond …
So what are your drape options if you can't come through our doors in Downtown Chattanooga?


Here's the full list for you:
This guy does it all. The Full Eye Drape Kit contains packets to test all 10 color spaces, so you can confidently order any color from our site by its code and know that when it graces your eyelids, it will only enhance your lovely face. You can also order those color swatches for clothes shopping, repainting, redecorating, etcetera …
How many times have you bought a lipstick just to find that it looks completely different on your lips than the promised color? That's because your lip pigmentation impacts color, and finding what undertones you need to any color you put on can solve this problem. With the Lip Drape, you can find your elusive best red lipstick or that natural, nude look you could never quite perfect …
Does the idea of the full eye drape kit sound overwhelming? Or, maybe you're confident in some colors, but not so certain of others, like Energy (yellow) and Balance (blue-green) colors. You can cherry-pick which drapes you want to grow your color collection …
One of the most important factors in balancing a look is ensuring your lip and your blush work well together! With our cheek drape, you can not only determine what undertones you need in your color, but also the depth of color, how vivid or subtle of a color you need, and so on …
We might be proudest of this one, because this drape allows you to build your own custom foundation from anywhere in the world! We walk you through matching your skin tone with our Strength color code system, so that you can have flawless skin and look like you just woke up that way. Then, armed with this knowledge, we can not only make you a liquid or mineral foundation, but customize bronzers or natural eye looks tailored to you …