We have mentioned this in fleeting, but we wanted to formally introduce our new Colorista and some exciting new services we will be offering this year! But first, meet Michelle, who in the picture below is rocking out the 2017 Collection on her eyes and showing off her fabulous girly ebhues color palette she chose for her room!
"Hello! My name is Michelle Nicole
and I am so excited to announce that I have joined the amazingly talented women at Elea Blake Cosmetic Studio! I bring with me 11 years in the beauty business with a background in Cosmetology, Makeup Artistry, and Medical Aesthetics. Aside from performing facials, waxing, and makeup services, I am bringing eyelash extensions and lash lifting to eb. I have been obsessed with long, luscious lashes as far back as I can remember. They have always been on the top of my must have beauty items and now I get to share that obsession with all of you! Each look is completely customizable and suited to your wants and needs, whether that is natural, dramatic, or somewhere in between!"
If Lash Extensions are something you have been thinking about, we got you covered. A completely customizable look is waiting for you in our new treatment room, and the best part is the lashes are vegan!
Vegan Mink Lash Extension: $185
2 week fill in: $50
3 week fill in: $65
4 week fill in: $75
Also available for those who are looking to do a little something something to their lashes but aren't quite into extensions is Lash Lifts! Lash lifts perk your lashes up and are especially recommended for ladies who have flat straight lashes. Lash Lifts allow you to skip the mascara every day and our service comes with a complimentary tint as well.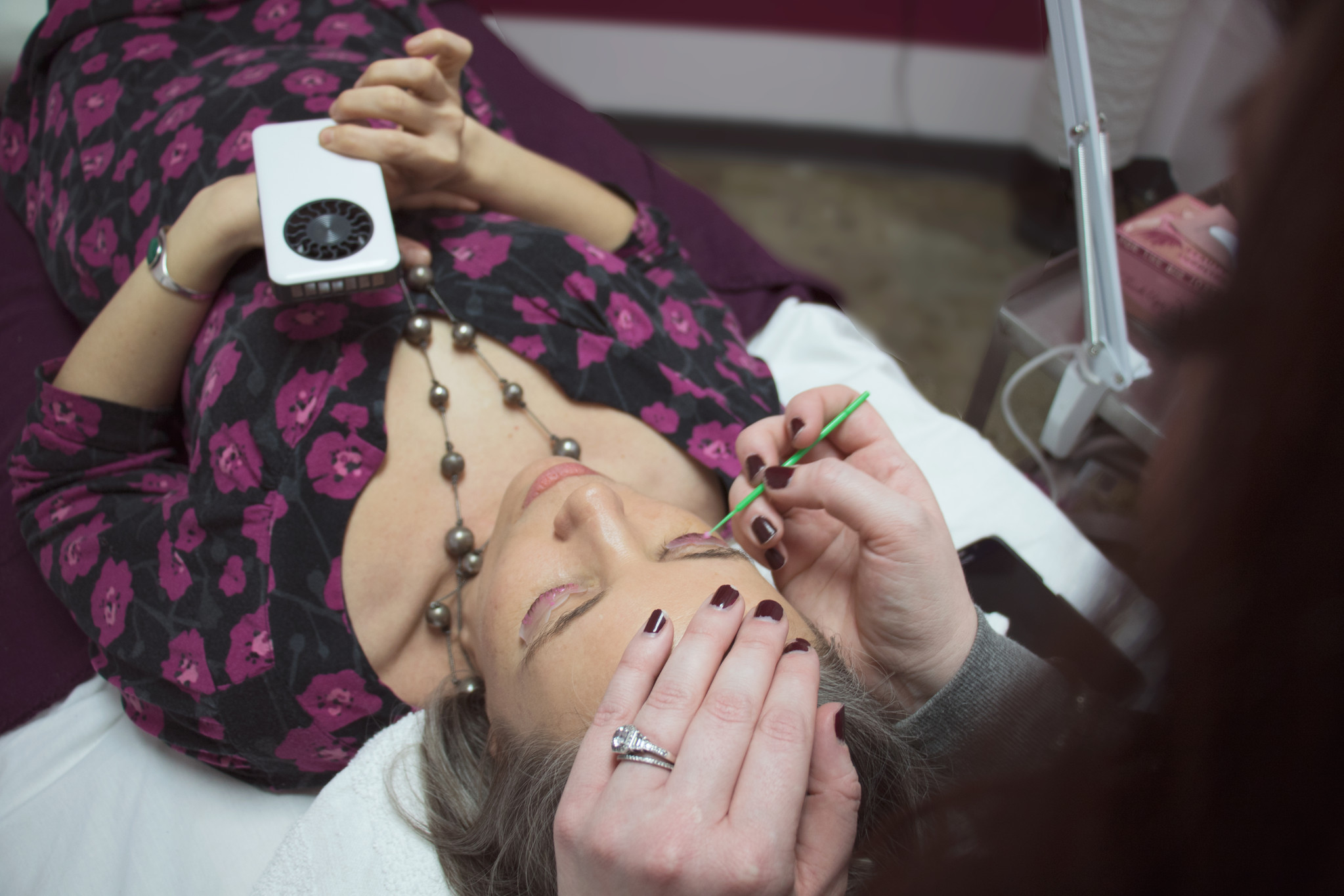 Lash Lifts w/ complimentary tint: $50
Lastly, and most importantly, like all our Coloristas, Michelle is ready to get silly with color and bring out your absolute best with her knowledge! So make sure to stop by and check out the new room!