Putting makeup on in the morning can be boring and tedious. The same look everyday, the same colors. Who has the time?
We know that there are days we feel this way, so what do you do when you are in a funk?
Switch it up of course!
A fun gradient look utilizing a bright and expressive color can do wonders to perk up the day to day tediousness of makeup. I choose the color blue, since this Summer blue is all the rage for that pop of color, and who can blame everyone- blue is fantastic to play with.
We know, we know, blue brings about the memory of 80's over the top blue eyeshadow and pink exercise wear. Like many things, the key to blue eyeshadow is to not overdo it.
So how can you look fabulous in blue and not put a ton of work into it? Easily, just follow these steps.
The colors:
Icy, Curacao, Manipulative, Unexpected.
(Hannah, the victim for this tutorial, is a Winter in her Trust, Power, and Balance colors while she is a Summer in her Ambition colors.)
Some thoughts for replacing the blues/blue greens for other seasons:
Summer: Funkadelic. Sky
Autumn: Open Minded, Pensive (wet with water or Iline)
Spring: Soothing, Mint
The Steps: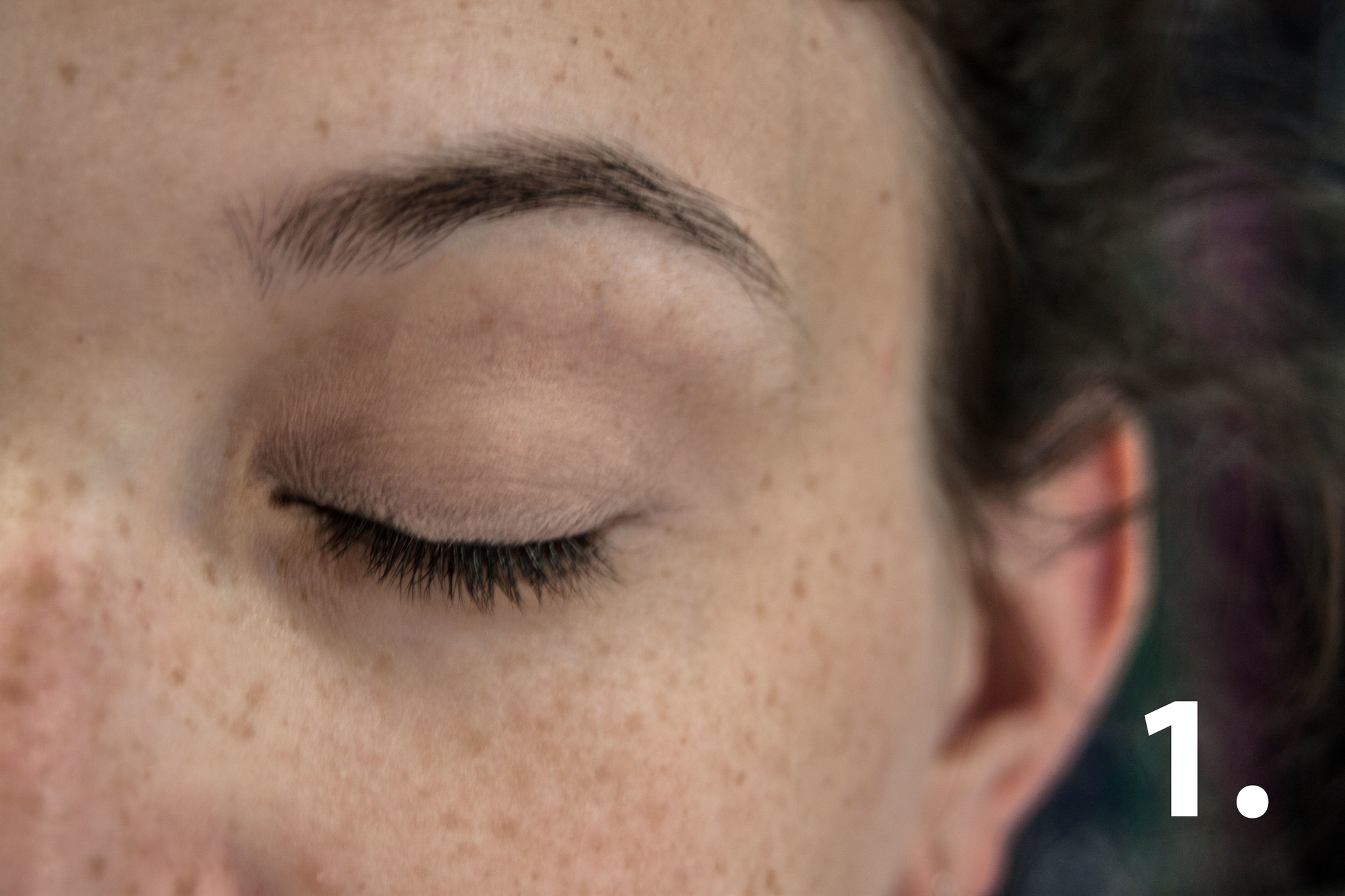 First you are going to want to start off with a base color to get the most vivaciousness from your colors. We recommend using the eye and lip primer on your eyeballs to start. Use a flat brush like Hide Me to apply. It is important to wait to apply your foundation after you finish the eye look in case you are messy with crumbs.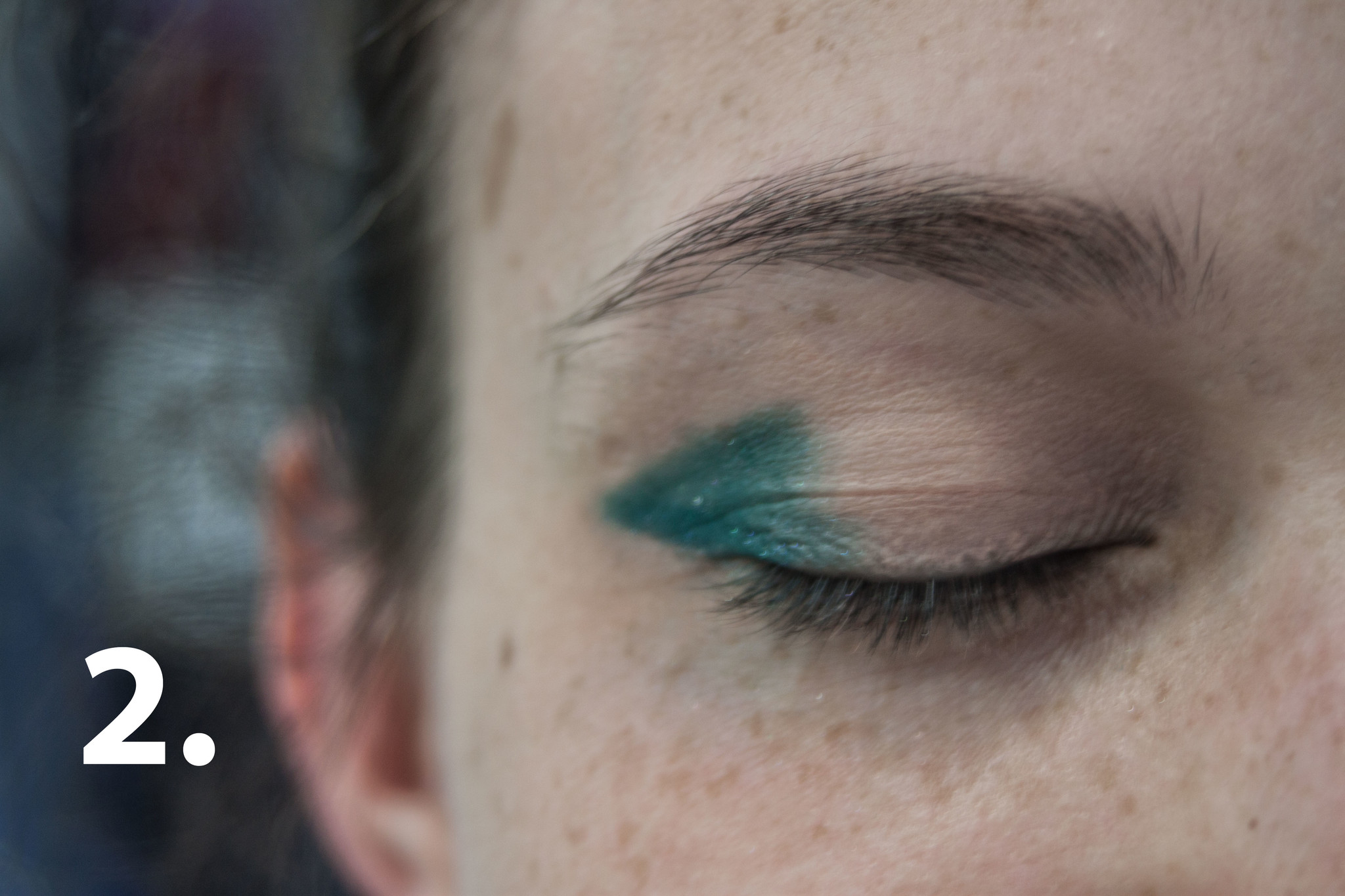 Now take your outer V color and apply with a short stubby brush like 007 to get the area of your eye that naturally forms a V. Everyone has a different shape V but it is there. If you are unsure where yours is, close your eye and find the line that flows from the edge of your eye, this is your bottom line of the V. NEVER put your V going downwards, you are looking to make more of an acute angle.
For those who forgot geometry after you covered the subject in high school like we did: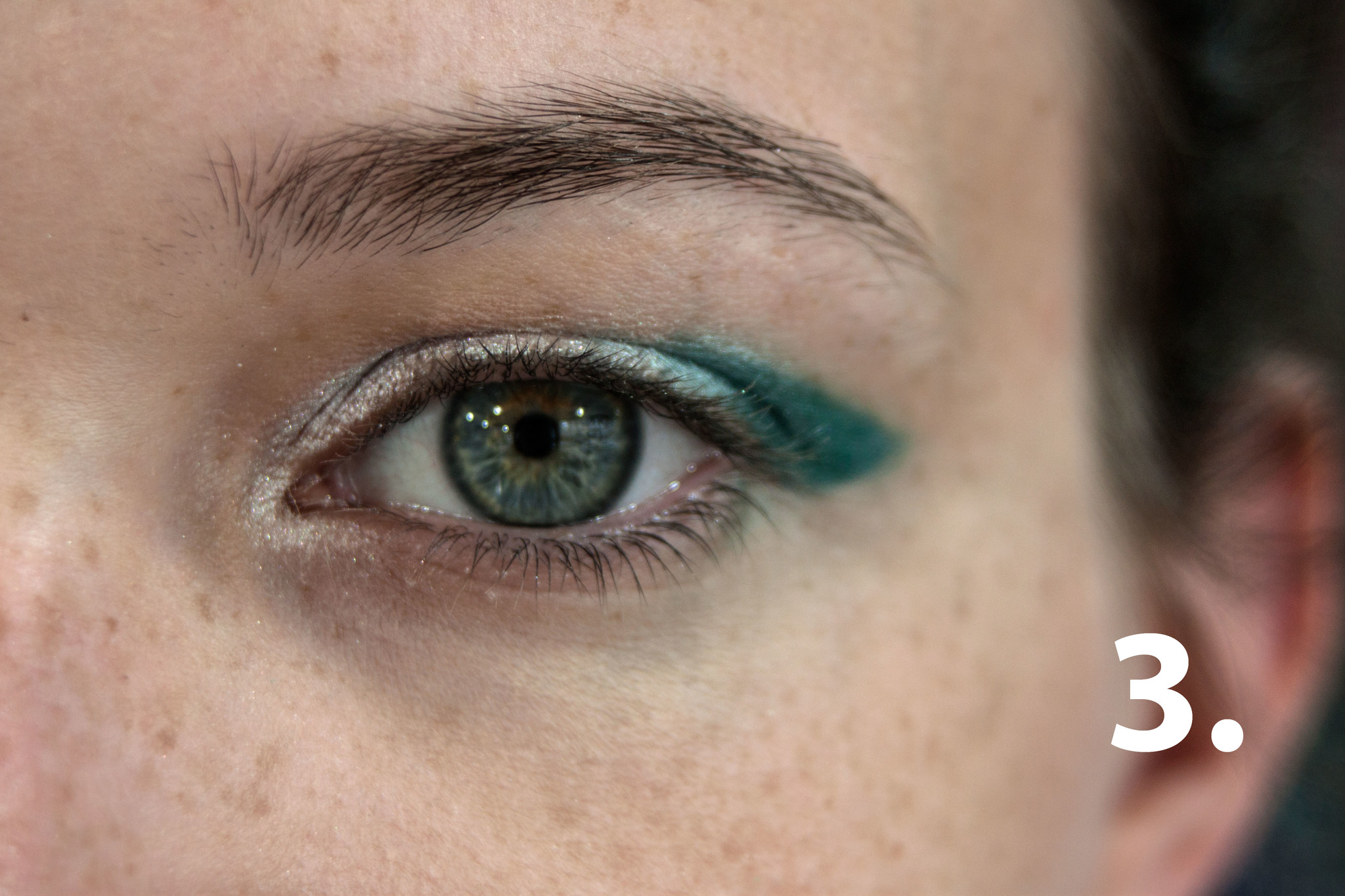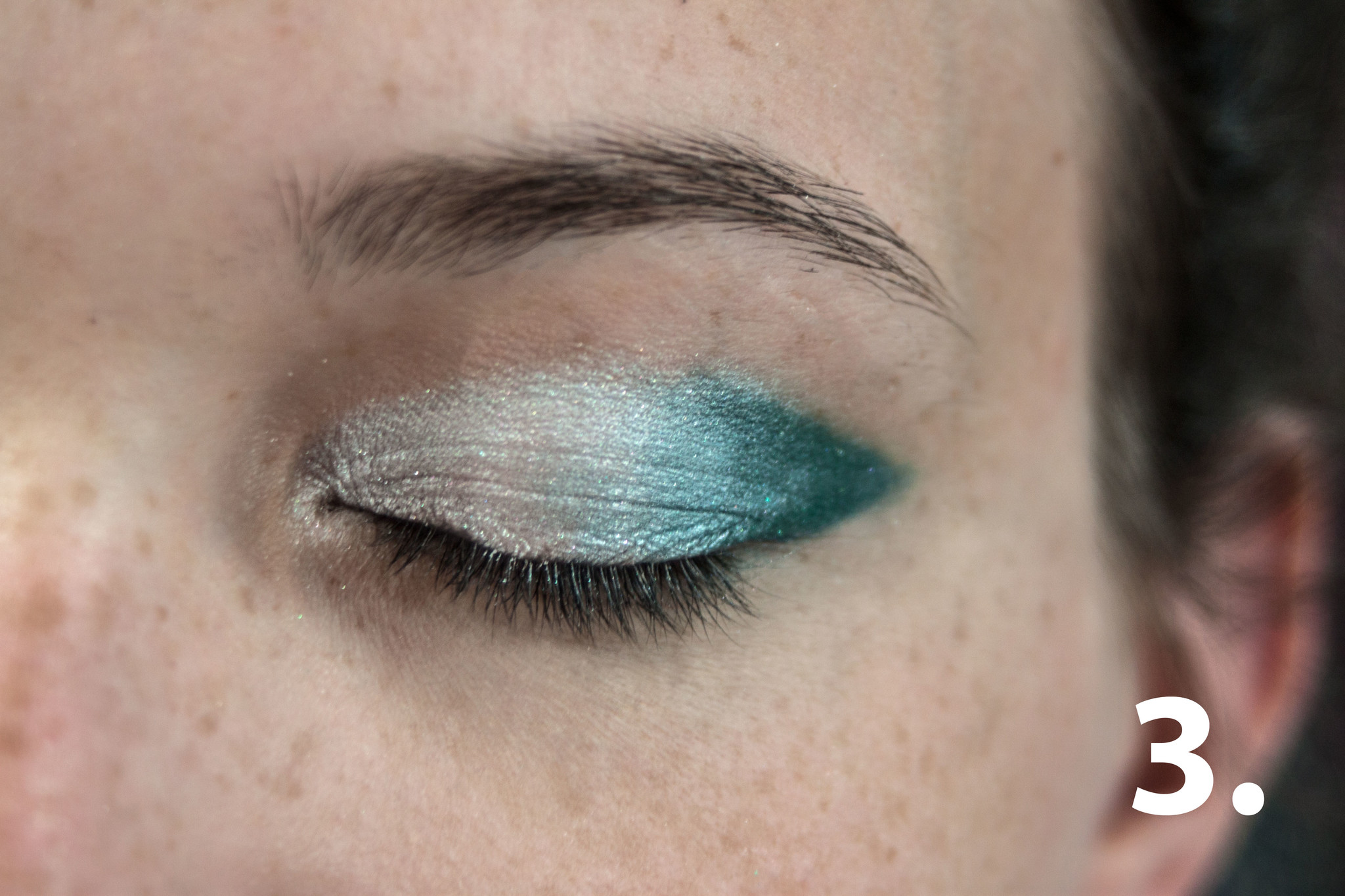 Now take your highlight color, Icy (which is a universal), and put it on your eye from your inner V to your outer V color pulling it through your outer V color to create a gradient in the inner most part of your outer V. Make sure to get around the edge of your inner V so it is also under your eye to the point where your lower lashes begin.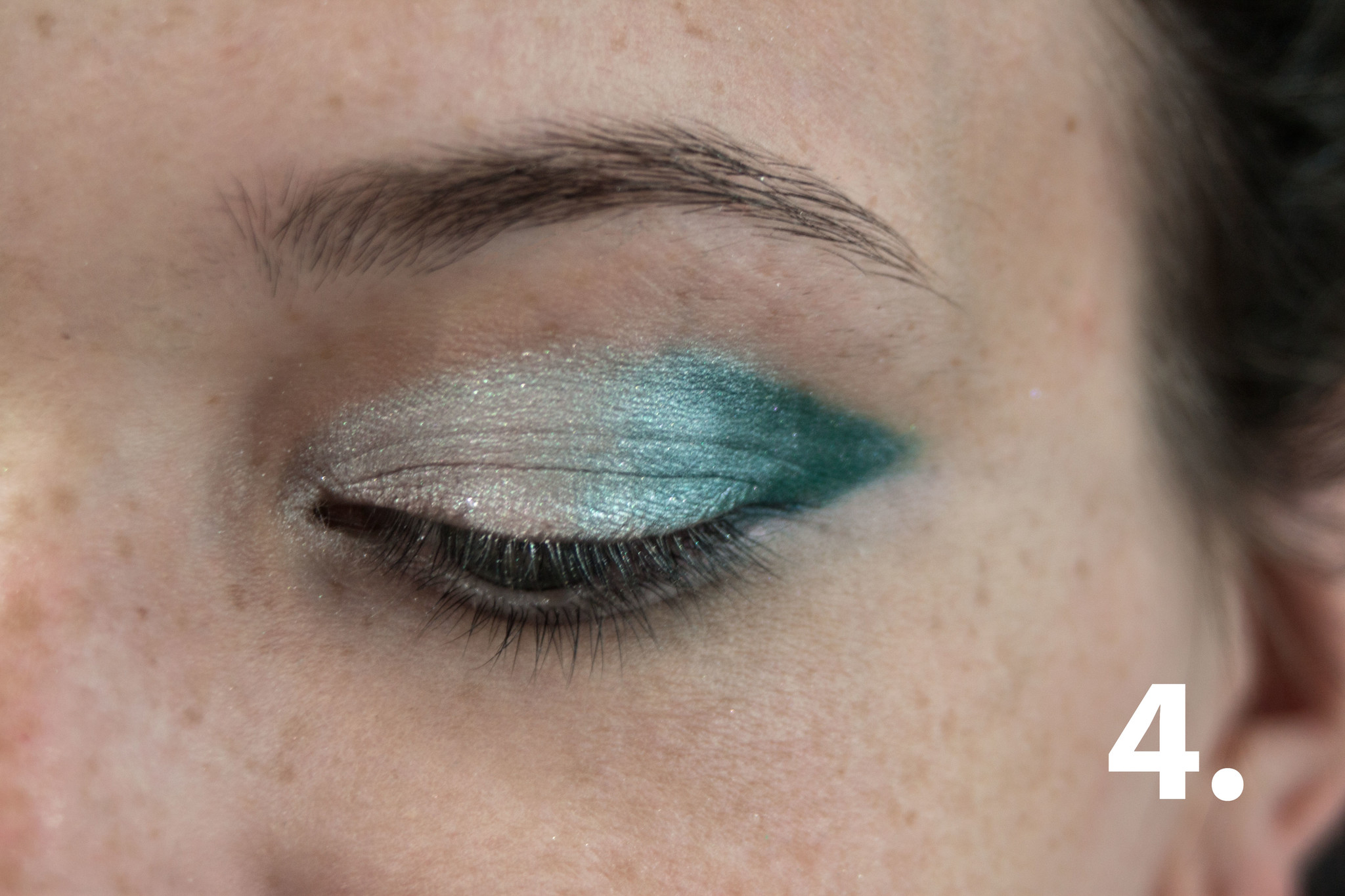 Now take your pink color and using a brush like Eye Spy follow underneath your lower lash line.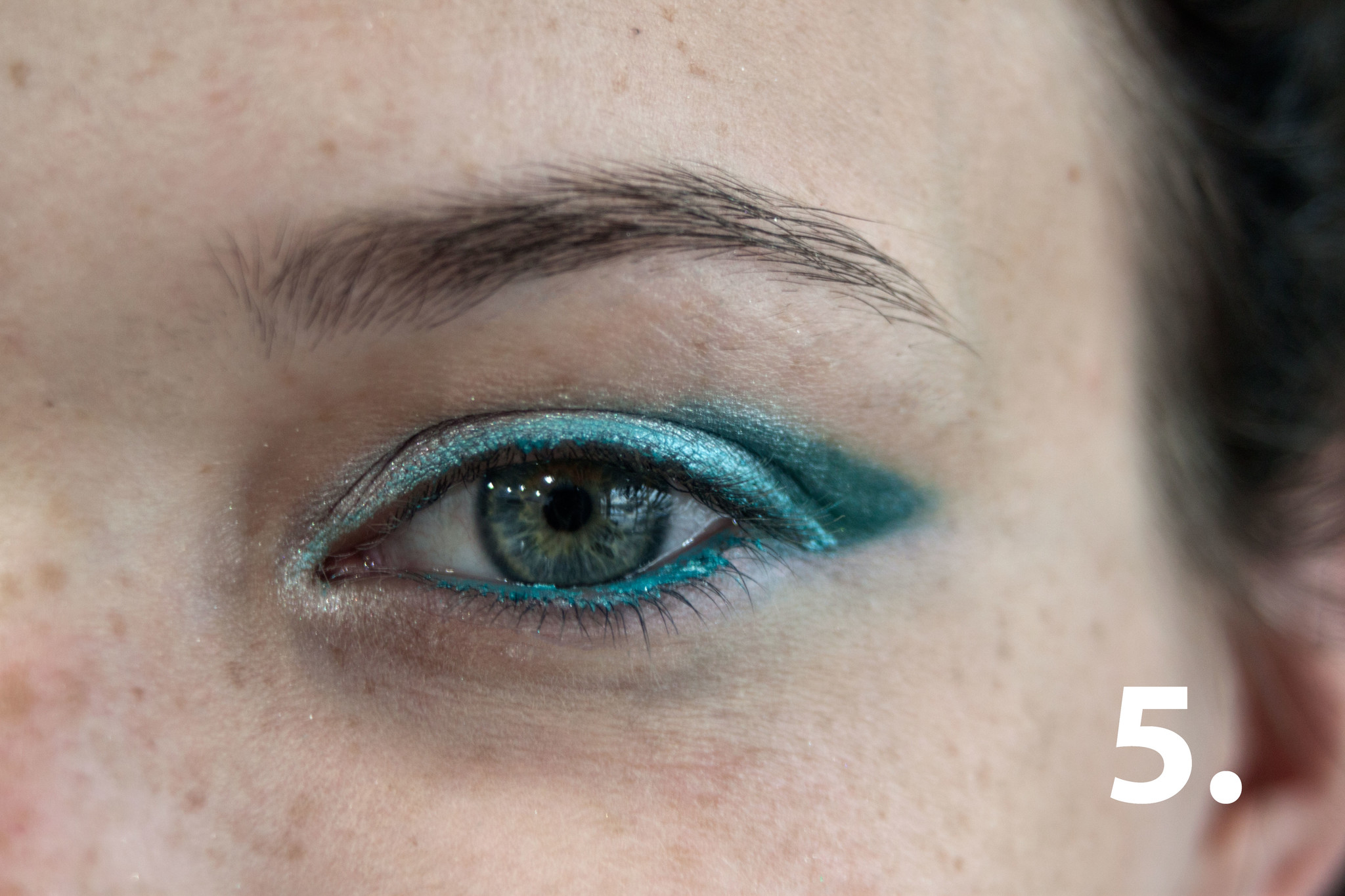 You will want to take a blending brush like Tickle Me and blend your eyeshadow so the gradient is pronounced but not too defined. Then you will want to take your liner and line your lash line and your waterline with the Walk the Line brush. Make sure to pull your line from your waterline up to connect with your top lash line.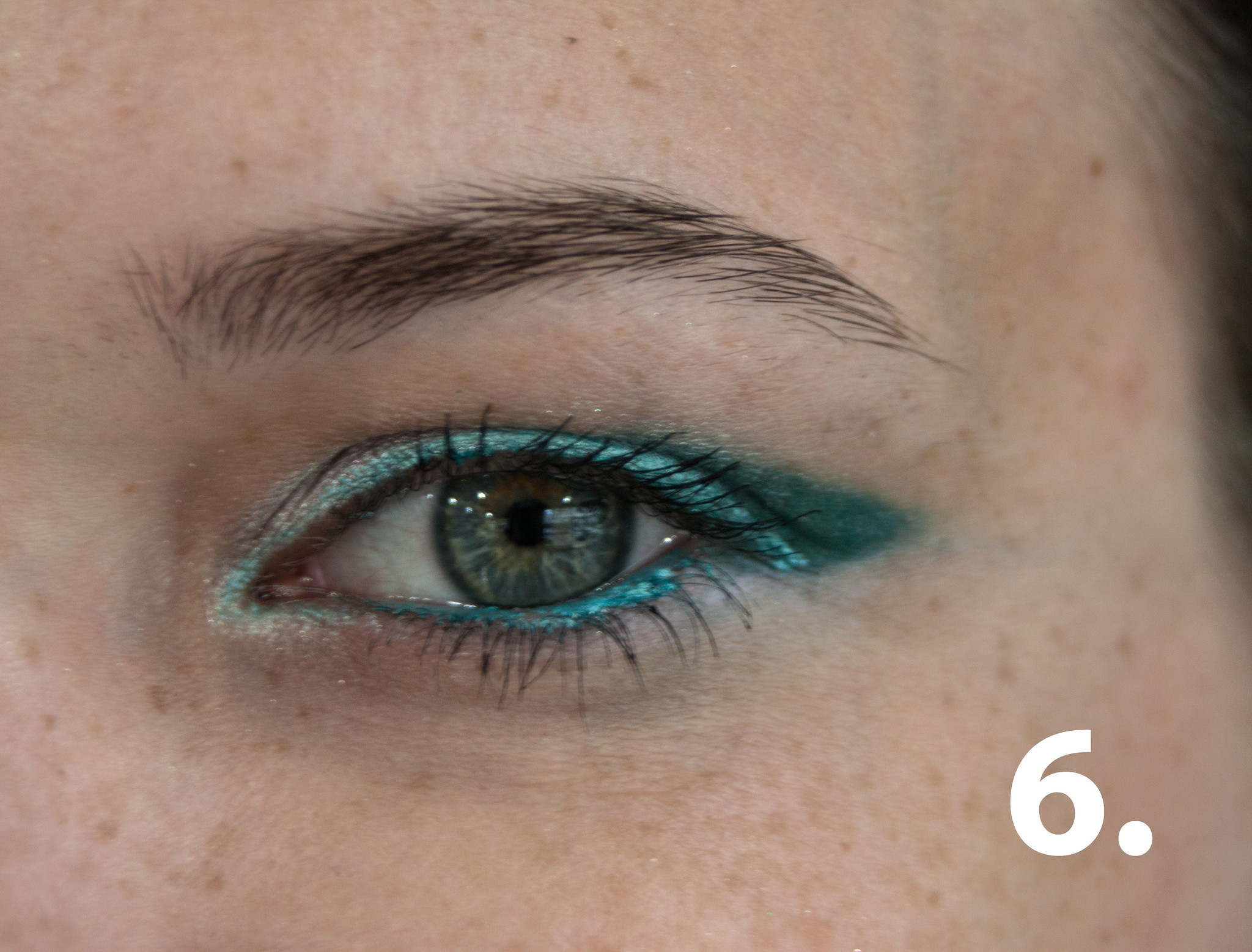 Finally your will want to take your liner and outline the inner V of your eye to add dimension to your eye. You will also want to take this time to add Mascara to make your eye really pop.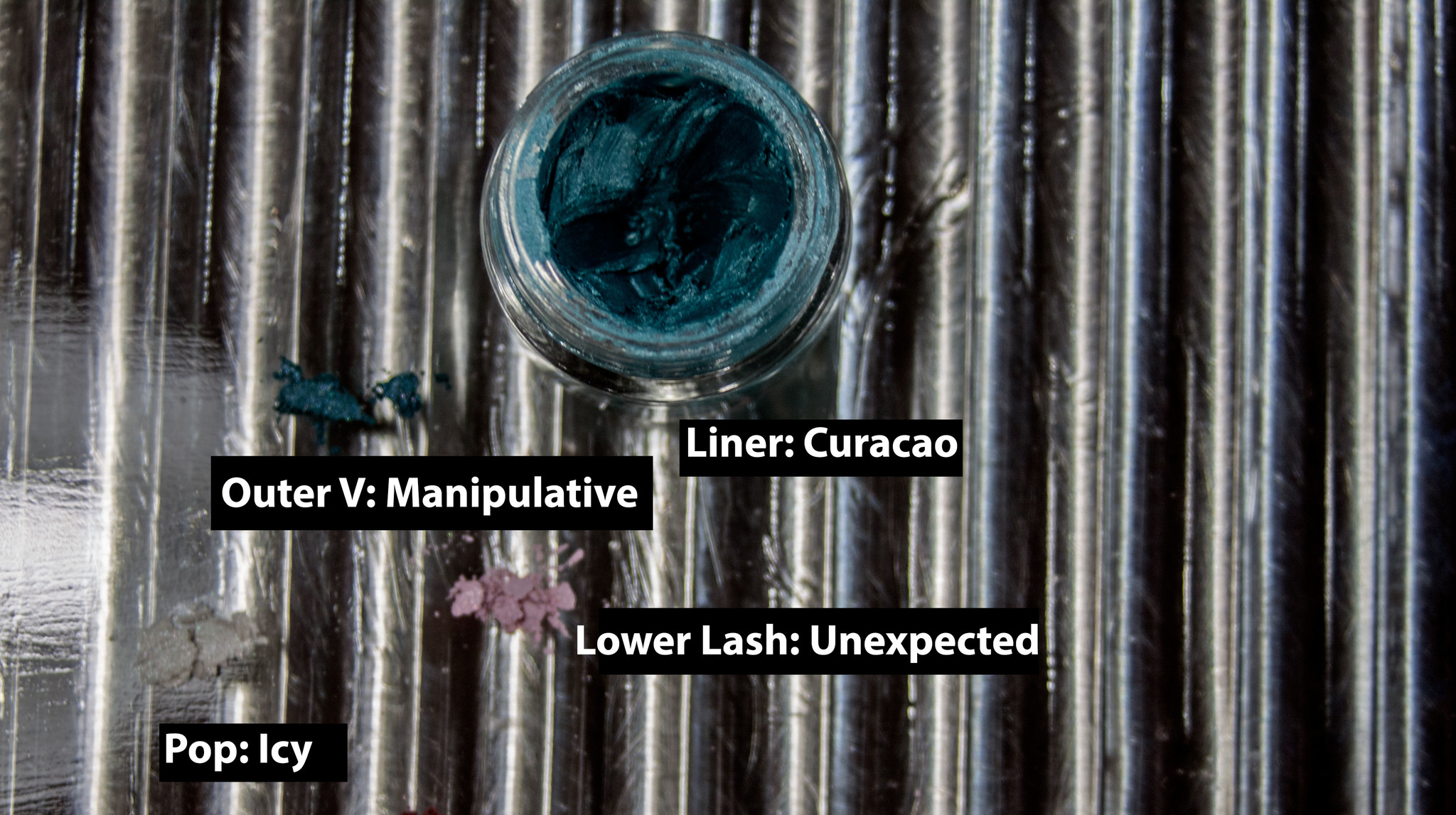 Wahlah, finish your face with foundation, blush, bronzer, and lipstick. We used Sweet as Candy for our lip color but you can either go with a lip color that has a blue undertone like pink or a more neutral lip color.