A beautiful Fall palette sure to capture your imagination and be on point for fashion.
The Pantone Picks:
Looking at the Pantone choices this year for Fall, we couldn't help but be drawn to the color of leaves in fall and the color of the year Ultraviolet for inspiration. The red pear (deep red) reminded us of the Marsala from long ago and we used that as the basis for our inspiration! We found some clothing inspiration at Antibes Chattanooga to pair with the fall look. The key is not to get so caught up in making everything so matchy! If the outfit is a bit more purple-red than the red pear color, remember, ultraviolet is the color of the year, don't be afraid to mix it up a bit! 
Fall 2018 Pantone Collection - Darin's Choice
These 5 Pantone 2018 Fall colors with 2 lipsticks and 3 lipglosses will have you standing out from the foliage all fall long. We've tested the palette in the studio, and even we are surprised at how well it performs. Here's the cheat sheet for how to rock this palette regardless of your undertone or lip value.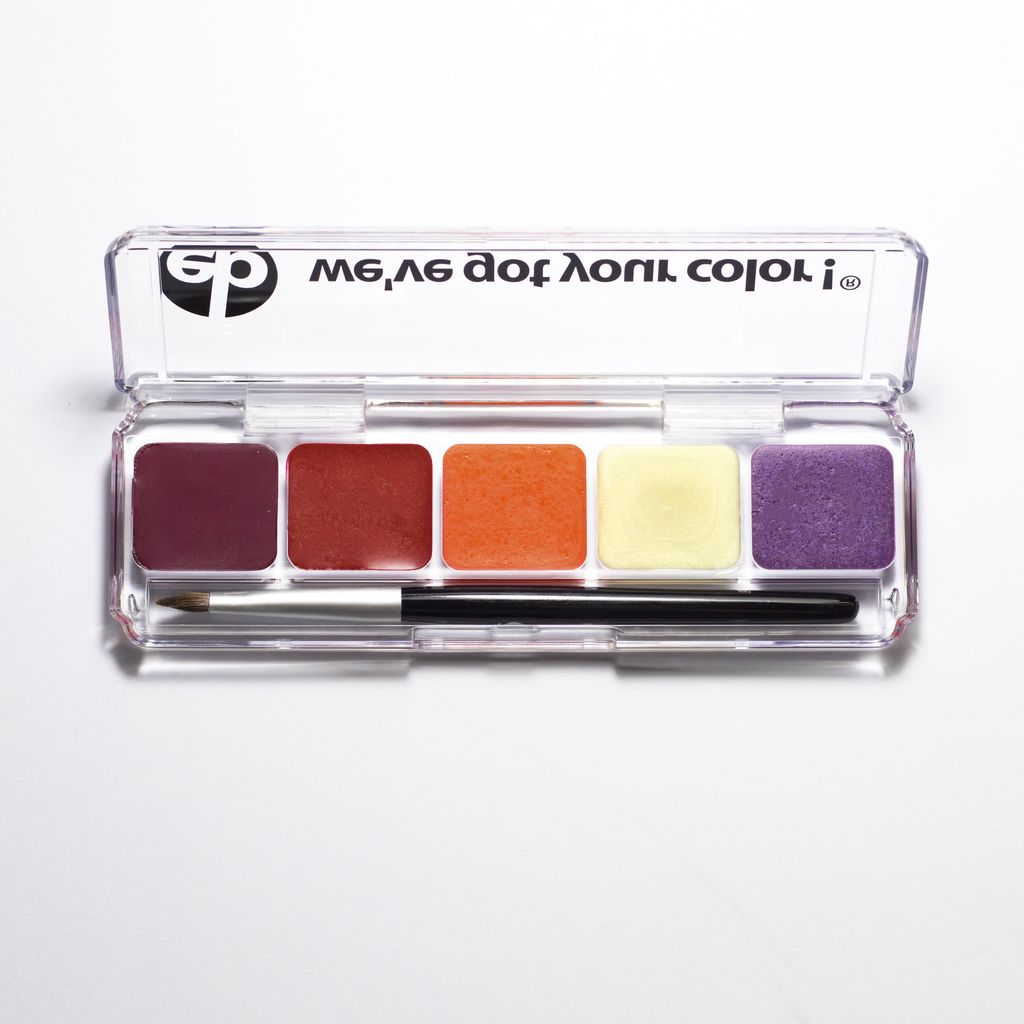 COOL GALS
If you're a cool girl like me (with warm lips naturally) then you know that Congenial is going to be your base color and Let's Flirt is going to be your best friend. Congenial is a beautiful deep red that has our skin looking fresh and our eyes looking clear. If you want to warm him up a bit for some added impact mix with Reminisce for a look sure to get some good attention. You could always start with Reminisce if you aren't looking for quite so much depth and add Let's Flirt to cool that guy down. OR if you want to play a little you can add Spry over Congenial for a stunning ruby shade. Spry is a beautiful peachy color on paper so for a glossy look, I like to mix him with Let's Flirt. You really only need a little Let's Flirt even if you're on the coolest side like me. Connected is a beautiful golden gloss that adds a bit of oomph to any of the shades. The only combo I'd be cautious with is Spry and Reminisce. That combination can be too warm for those who thrive in cooler tones, but adding a little of Congenial or Let's Flirt will balance that look for a fun lip. Feel free to mix and let us know which ones you find to be best for which occasions by @ing us on social or direct messaging us those selfies.
WARM GIRLS
If you have naturally cool lips and want to warm them up this is a super fun palette for you. Start with Reminisce for a sassy red and either mix with Spry for a higher value saturation (orange undertone gals) or put a little Connected over him to make your lips very kissable. Congenial can be mixed with Reminisce for some depth. Spry by himself is going to be a gorgeous nude with a bit of oomph. He's much peachier than he looks so don't be afraid. Be cautious pairing Let's Flirt with Congenial by itself for you warm girls, but if you want to add Spry or Reminisce with that combo it will be gorgeous. Be daring and try Let's Flirt by itself. We'd love to hear your mixes. This palette is your chestnut, full of delicious looks sure to have them captivated. Have fun!
SOME EYESHADOW RECOMMENDATIONS
Don't forget to get some beautiful eyeshadow pairings for your palette! Blues, reds, purples, and oranges are key for the fall look. Don't be afraid to use a bright color as your lower lash line, you might be surprised by the results!